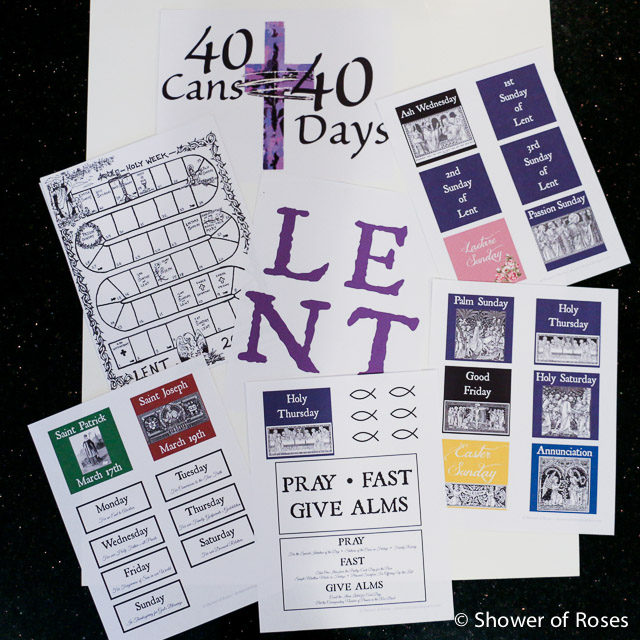 Even with Lent starting later this year, it still snuck up on me! Earlier this week I finally got started creating this year's Lent Calendar using the documents I created and shared in the past. I also printed some additonal resources as well, including
the
2017 Lent Calendar
illustrated by Kimberlee's talented daughter. You can find all the details and links to my printable documents here: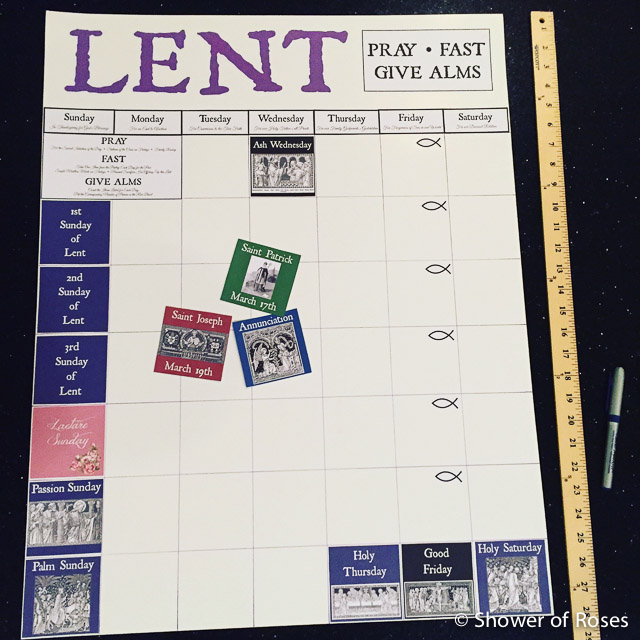 After creating various versions of this calendar every year since our oldest was a toddler, I finally decided to have it laminated (before adding any of the feasts that fall on different days each lent) so we can reuse it next year!
I got up extra early Tuesday morning to create an Easter Calendar for the other side and dropped it off at Staples on our way to the orthodontist. It was ready by later that afternoon. I loved how it turned out! It will be so nice to just be able to pull it out to reuse next Lent.
(I will try and upload my documents to share sometime soon. I still need to finalize the additional squares for the feasts that fall during the Easter season. It's coming together!)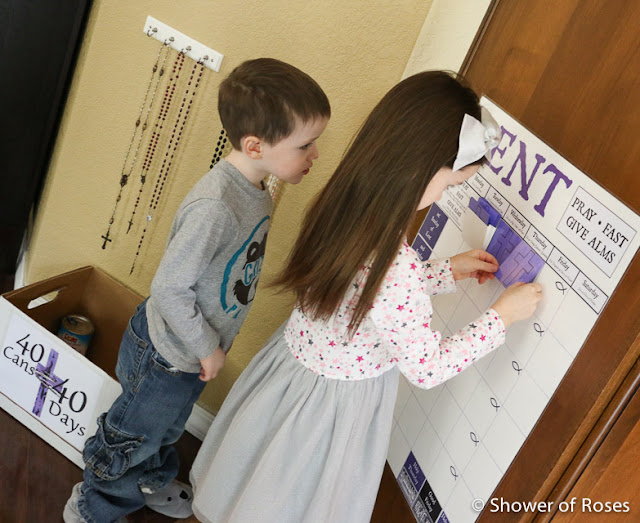 Day 2: Covering another square with a purple cross as we count down the days until Easter!
I hung the calendar on the side of one of our kitchen cabinets using
these Adhesive Foam Circles
. We used the larger circles to hang the calendar and are using one of the small circles to attach each of the purple crosses each day.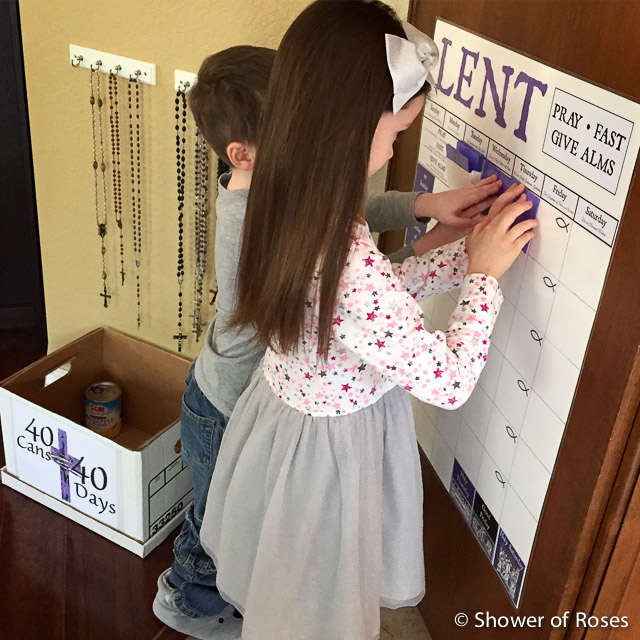 They also picked out another can of food from the pantry to give to the needy.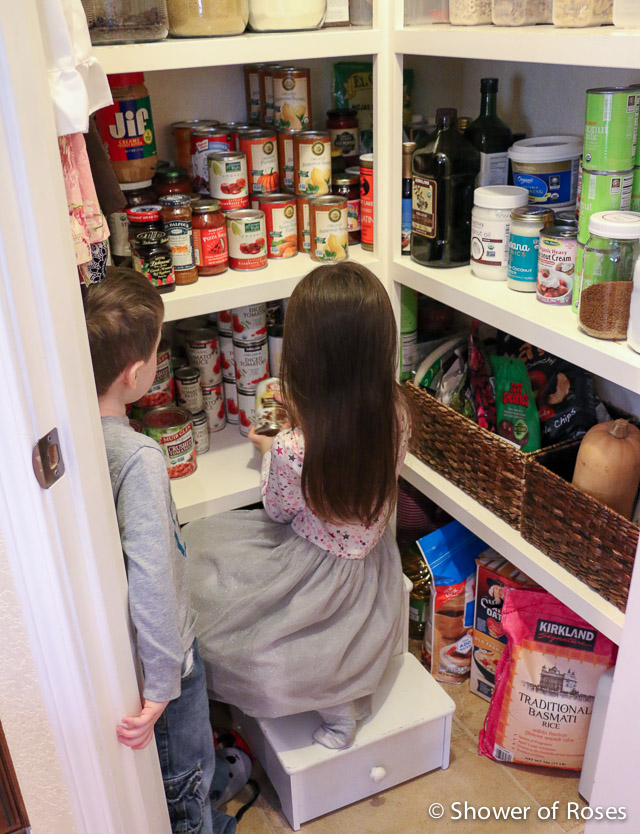 I've explained this little lenten tradition of ours before in my original posts:
Toddlers don't always understand the concept of giving something up for Lent. Instead of having our youngest children give something up we have them focus on giving away. I stock the bottom shelves of the pantry with appropriate food items that can be donated, and everyday the little ones choose something to place in a box to be donated to a needy person or organization. I fit this extra food into our grocery budget by serving simple meals throughout lent, especially on Fridays.
Our youngest children aren't exactly toddlers anymore, and they choose things to give up for lent now, but we still love doing this each year. I was excited to see that the Knights of Columbus at our parish are asking for 40 Cans for Lent! It ties in perfectly and we will deliver our cans to them this year. I printed out an enlarged image of 40 Cans 40 Days to attach to the front of our box of donations.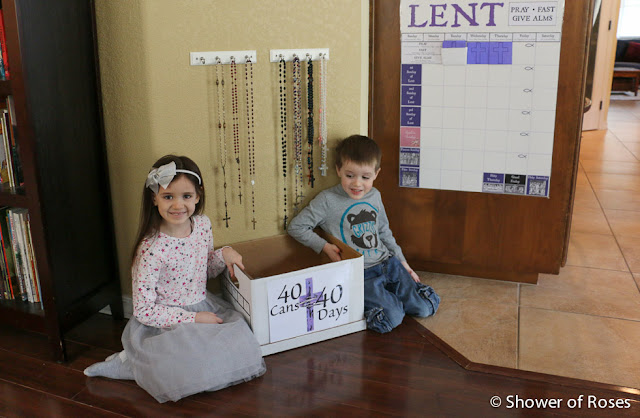 After taking these pictures yesterday I realized that I still needed to add the moveable squares for the feasts of St. Patrick, St. Joseph (falls on Sunday so it's transferred to the 20th this year), and the Annunciation. I added squares for the upcoming Ember Days too. (My document can be found here: Ember Days) You can read more about Ember Days over at Catholic Cuisine.
I hope your Lent is off to a blessed start!