Our older boys had a high school golf tournament over at the coast earlier this week and we were able to turn it into a little overnight getaway for the whole family!
It rained for the first half of the boys' tournament but, by the time we checked out of our room at noon to head over and watch the second half, the sun had come out and it was such a beautiful afternoon!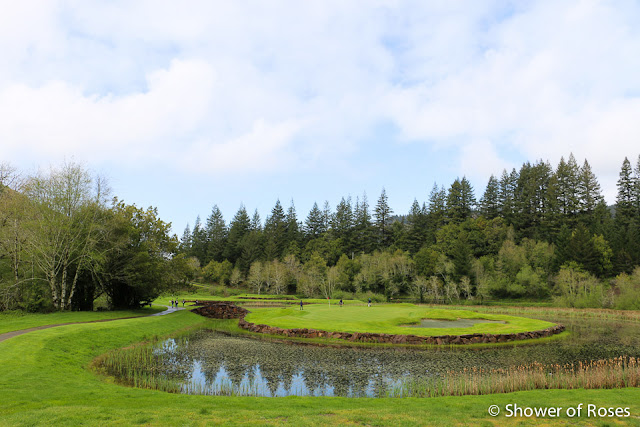 Ranger got his first birdie (outside of his home/practice course) on hole #4!
Thankfully golf carts were available for this tournament, making it possible for me to watch while we all enjoyed the sunshine and fresh ocean air!
We got to watch Ranger par hole 15, but missed his birdie on hole 17 since we circled back to watch Captain for a few more holes.
The boys both did great. Ranger had a new personal best and tied for 4th place!