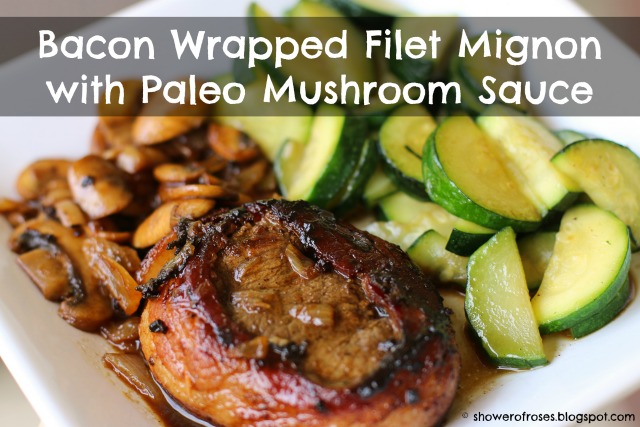 Thank you all for the birthday wishes both
here on the blog
and over on Facebook and
Instagram
last week! My husband and I actually spent most of the day grocery shopping
(Costco, Trader Joe's, Natural Grocers – first big shopping trip since before Christmas due to all the storms and snow days!)
but I was so grateful for the extra help since he had the day off work due to the holiday. While we were gone the boys cleaned up the house and the girls baked
that amazing cake
.
(I sliced the leftover cake, enjoyed a piece for breakfast the next day, and put the slices in the freezer to enjoy once I ever recover from this cold/flu and the sinus/ear infections. I'm getting there!)
I already shared
most of the pictures from the day
, but I also wanted to share the recipe we made for dinner. It was soooo good! Since we purchase a side of organic grass-fed beef each year we are blessed with some special cuts of meat that we wouldn't purchase otherwise. We had made this once before, as a special Mother's Day meal either last year or maybe it was the year before, and saved the recipe. I look forward to making again for another special occasion… Perhaps for
St. Valentine's Day
if I can find some more filet mignon in the freezer!
Bacon Wrapped Filet Mignon
with Paleo Mushroom Sauce
Ingredients:
6 pieces grassfed filet mignon (4-6 ounces each)
6 pieces pastured, sugar-free bacon
6 toothpicks
salt and pepper to taste
1 tablespoon coconut oil, bacon grease, beef tallow, or other cooking fat
1 onion, diced
8 oz cremini mushrooms, sliced
1 cup bone broth
Directions:
Wrap the bacon around the outside of each piece of meat and secure with a toothpick. Sprinkle with salt and pepper.
Over medium-high heat, melt cooking fat and heat until shimmering.
Place meat in pan and cook for 3-4 minutes, then flip and cook 3-4 minutes on the other side for medium rare. (For medium cook an additional 1-2 minutes; for medium well cook an additional 2-3 minutes, and for well done cook an additional 3-4 minutes.)
Remove meat from pan. Tent with aluminum foil to keep warm.
Cook onion and mushrooms for several minutes in now empty pan, stirring constantly.
Pour bone broth into pan and use wooden spoon to loosen browned bits. Continue cooking until reduced by about ½.
Pour over steaks and serve immediately.