Yesterday we started working through Pro-Life Prints, the brand new downloadable lesson plan and workbook from Culture of Life Studies. This afternoon we continued with Lesson 2: I Am Unique! During today's lesson we discussed how each and every person is blessed with special talents and is made by God to be wonderfully unique.
We didn't have all the paint colors we were hoping to use today (missing orange), so we started today's art project with a little lesson on mixing colors to create new colors. One of the boys mixed red and yellow together to make orange, while his younger sister and brother added some white paint to pink and blue to lighten them up for their handprints.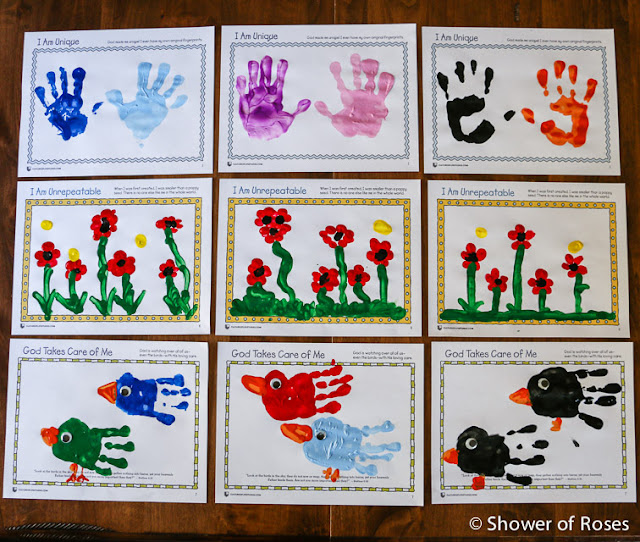 Looks like I took the picture before they finished their bees. They all turned out so cute!