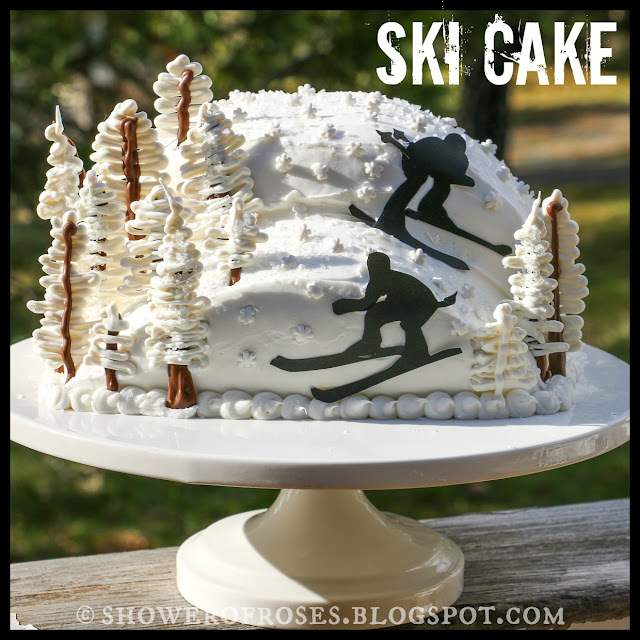 Today is Ranger's 15th birthday! His birthday celebration started a day early (the ski resort is closed today) with a day trip up the mountain and his very first ski lesson. Today we continued the celebration at home. His cake didn't end up quite like I originally envisioned, but I managed to pull it off despite my pregnancy nausea, and really love how it turned out. So did the birthday boy!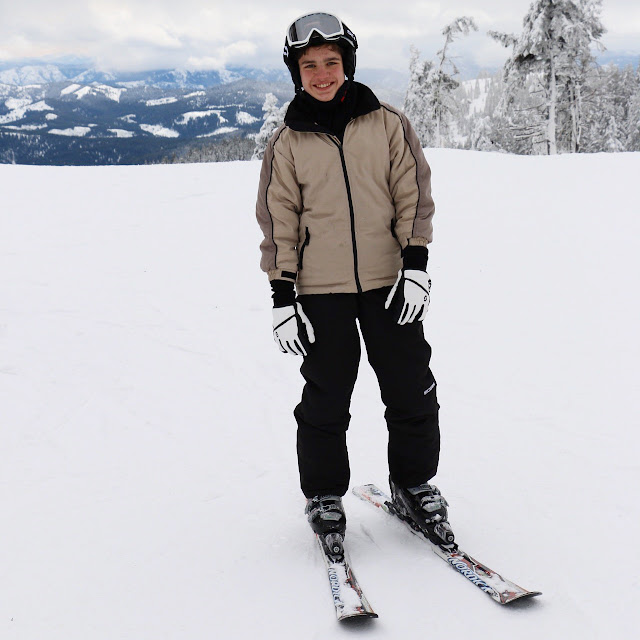 He, and his older brother, also had a blast skiing for the first time! More pictures coming soon.
Supplies:
Directions:
Prepare and bake cakes according to directions. Cool.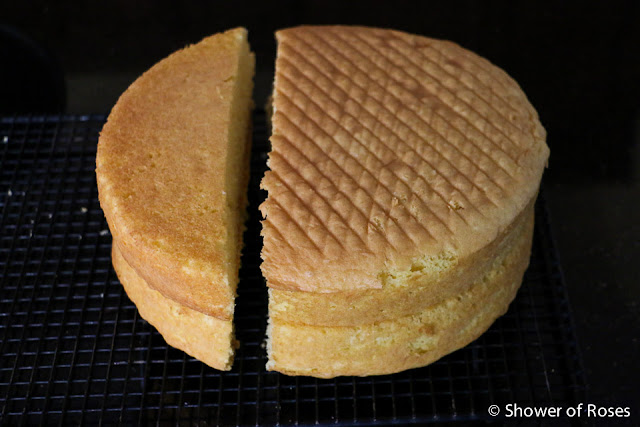 Once the cakes have cooled, slice off one edge of each cake as shown in picture.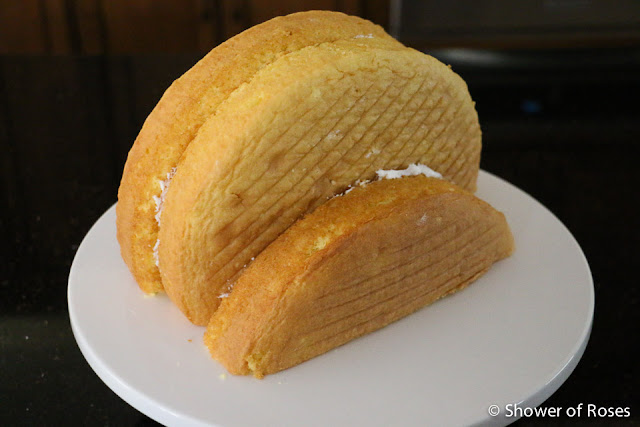 Frost the bottom of one of the larger cake pieces with 1/2 cup frosting. Top with the second larger cake piece, bottom side onto the frosting. Place these, cut end down, on cake platter or serving tray, then place one of the smaller cut pieces in front of the two larger pieces, securing with some additional frosting.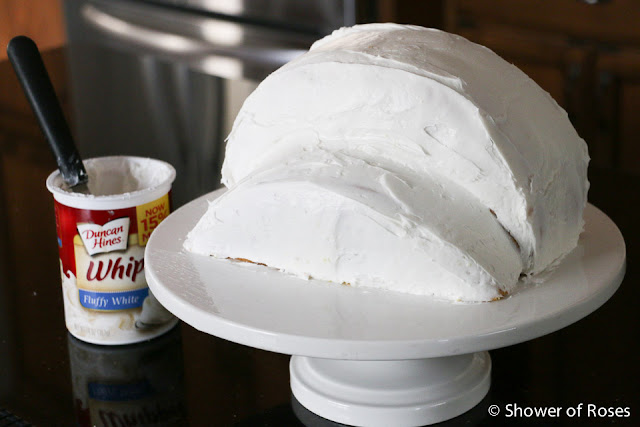 Spread a thin layer of frosting on the top and sides of the cake to seal crumbs. (Opt: place in the freezer for about 20-30 minutes. This make spreading the final coat of frosting so much easier.) Spread remaining frosting evenly over the sides and top of the cake.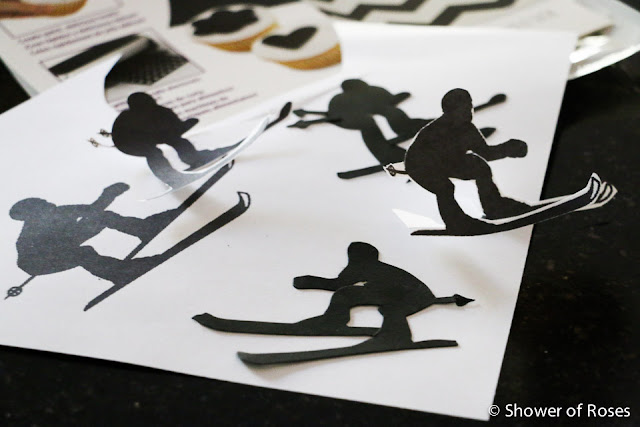 Cut two skier silhouettes from a black Wilton Sugar Sheet and place on cake. You can download the silhouettes I used here.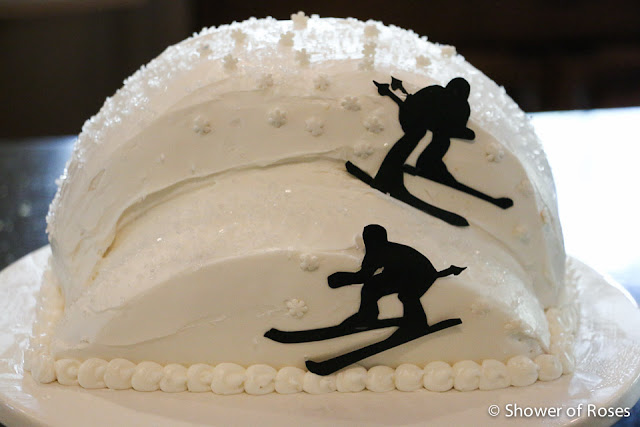 Decorate the cake with White Sparkling Sugar and Snowflake Sprinkles. I also went around the base of the cake creating dots of frosting with Wilton Decorating Tip, No. 7.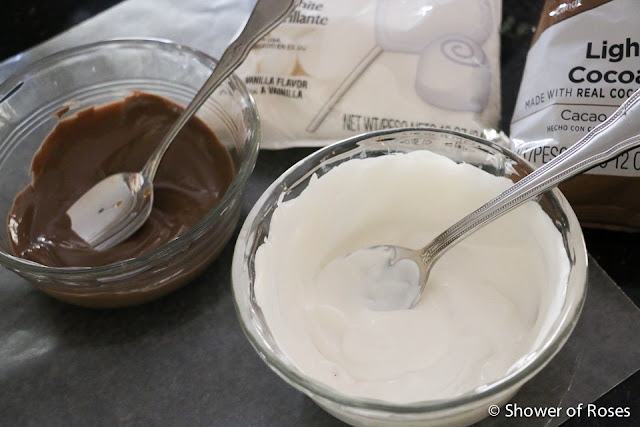 Melt candy melts according to directions. Place melted candy in a disposable decorating bag or baggie and snip off corner. Using the melted candy, create trees on wax paper. I just made these freehand, starting with the brown tree trunks first on some followed by the white snow covered branches, and then switching it up by starting with the white branches first and then finishing with the brown tree trunks. I made 15 trees of various sizes. I also added White Sparkling Sugar to some of them for extra sparkle! 🙂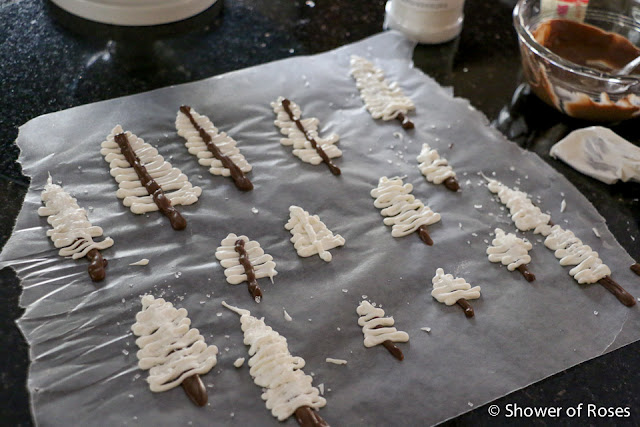 Once the candy has hardened, carefully arrange the snow covered candy trees on the cake to complete the snowy mountain scene.