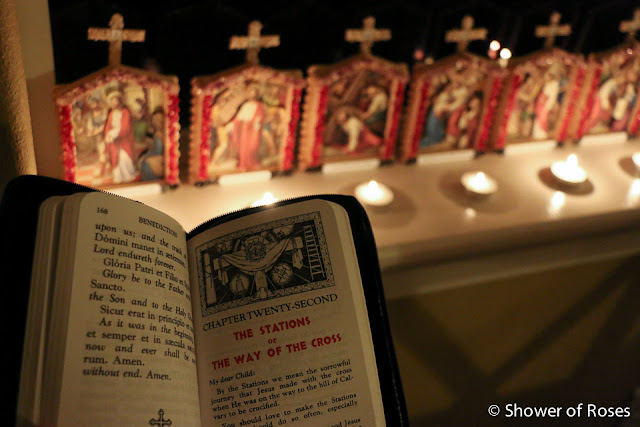 "My dear Child:
By the Stations we mean the sorrowful journey that Jesus made with the cross when He was on the way to the hill of Calvary to be crucified. You should love to make the Stations and you should do so often, especially during Lent. It is an easy way to show the good Jesus that you are thankful to Him for having suffered so much for you. It will please Him very much if you thus show your pity for Him and your love for Him…" ~
Jesus, Make Me Worthy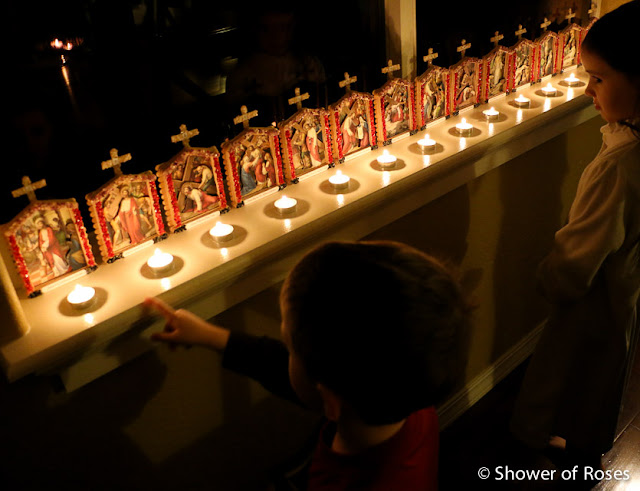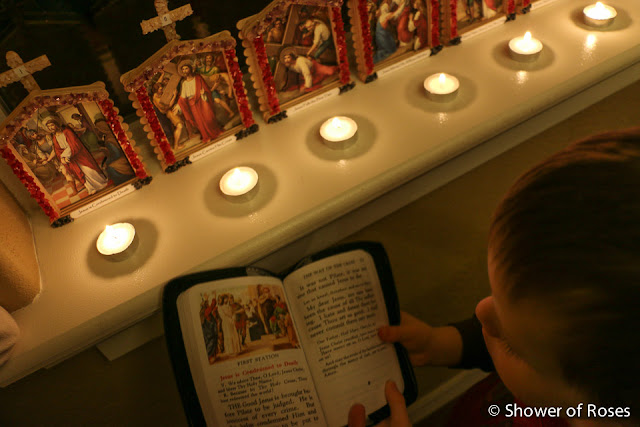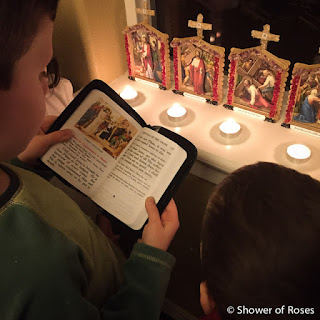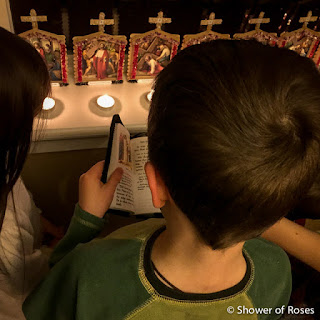 We adore Thee, O Lord, Jesus Christ, and bless Thy Holy Name.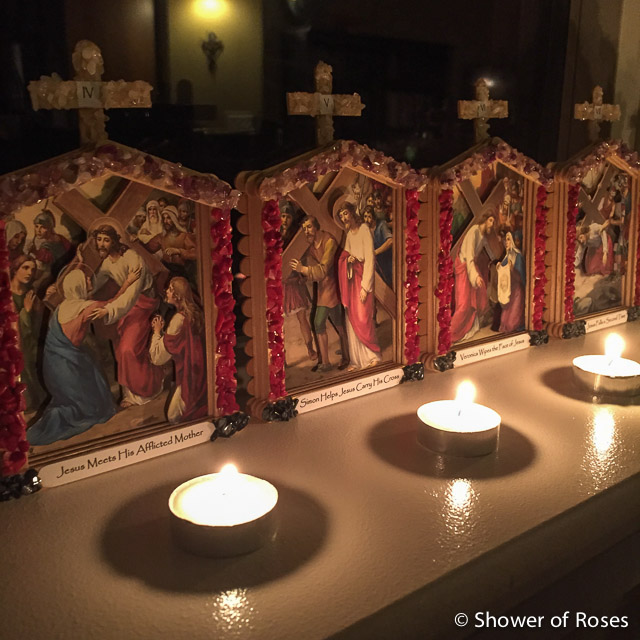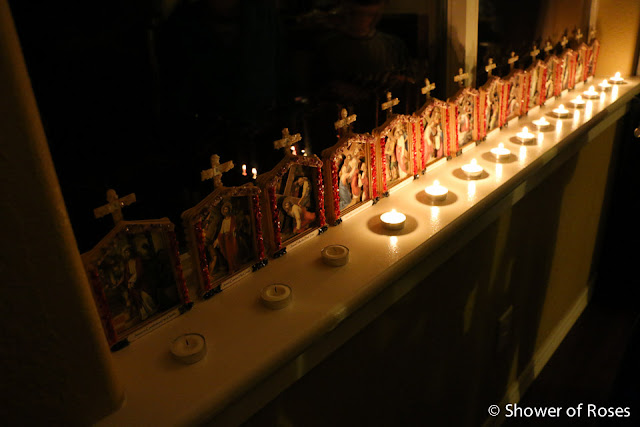 +The younger children took turns blowing out the candles after we prayed each Station+