Long ago in deep-green Ireland lived a bright-eyed slave girl named Brigid…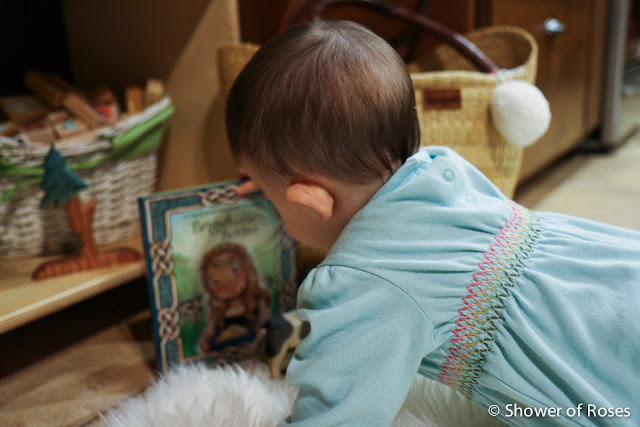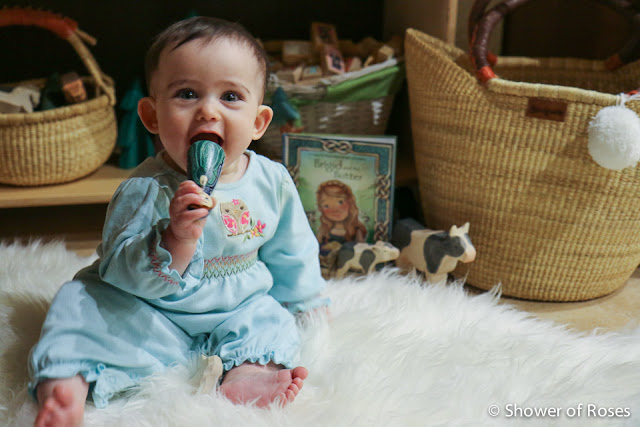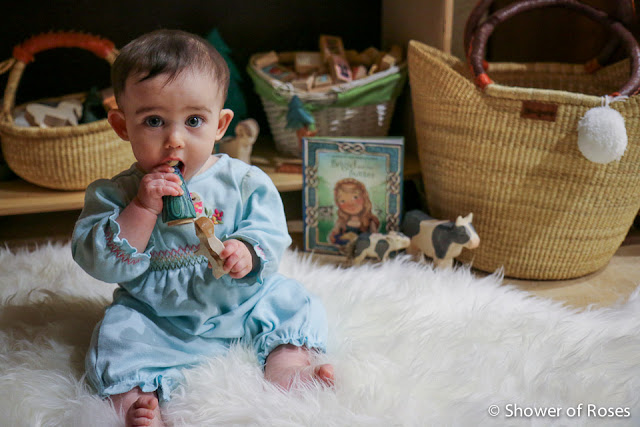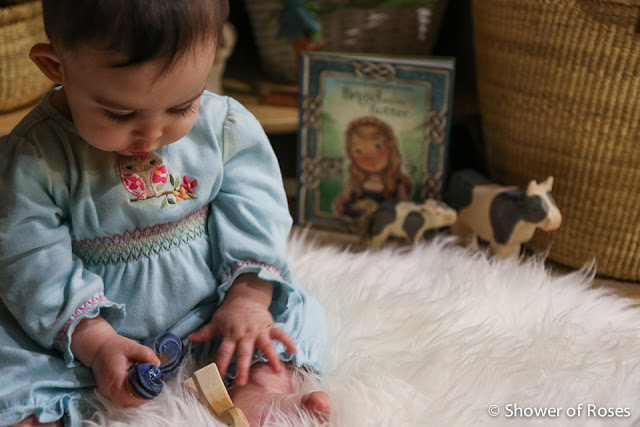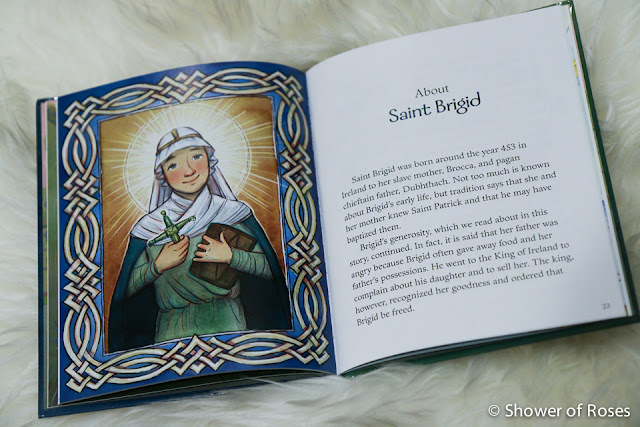 Feast Day Activity:
Make homemade butter by pouring a pint of heavy cream or whipping cream into a jar with a tight-fitting lid. Have the children take turns shaking the jar until the butter has solidified. Pour off the buttermilk and use it to bake
Traditional Irish Soda Bread
!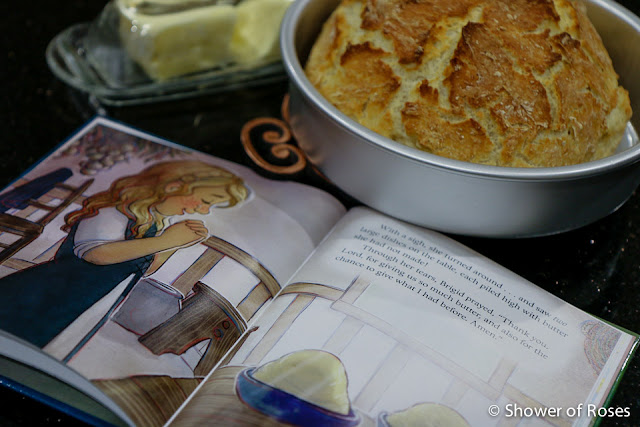 St. Brigid, you gave food to someone who was hungry although your stomach was also empty. I want to be generous, too. Pray for me so that, like you, I may do what I can to help others. Help me to care for people in need, even when it isn't easy. Amen.