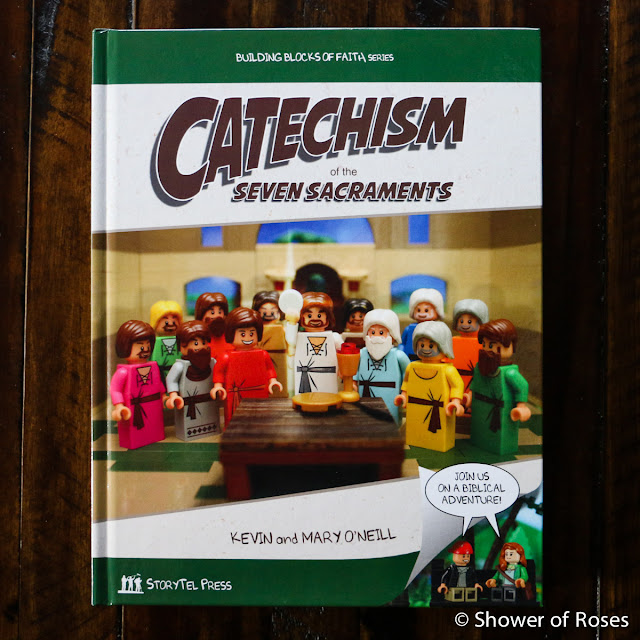 You all know how much our family loves faith based books and resources. You also know how much our family loves LEGO! Over the years our boys have come up with many of their own original LEGO creations including We Have A Pope!, Cathedral, Cathedral Part 1, and The Easter Story all inspired by our beloved Catholic faith. The BRAND NEW Catechism of the Seven Sacraments by Kevin and Mary O'Neill and their family will be a welcome addition to our home library!
This beautifully bound Catholic hardcover is filled with nearly 300 full color pages and written in a fun and easy to follow comic-book format. In the back you will also find a glossary with Catholic definitions from Father John Hardon's Modern Catholic Dictionary. Nothing watered down here!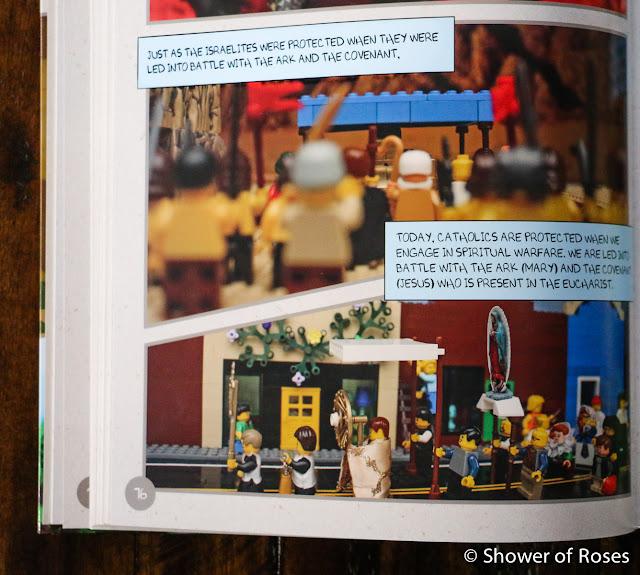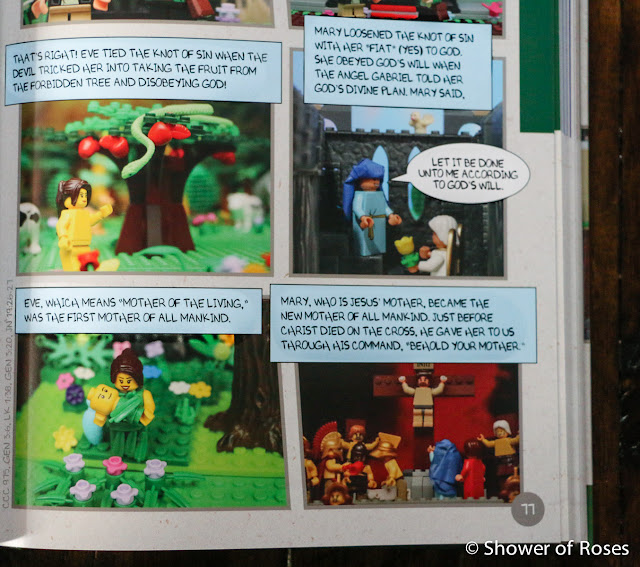 I love teaching our children about Biblical Typology (a method of biblical interpretation where people, symbols or events found in the Old Testament foreshadow the New Testament) and this Catechism of the Seven Sacraments is packed full of side by side examples!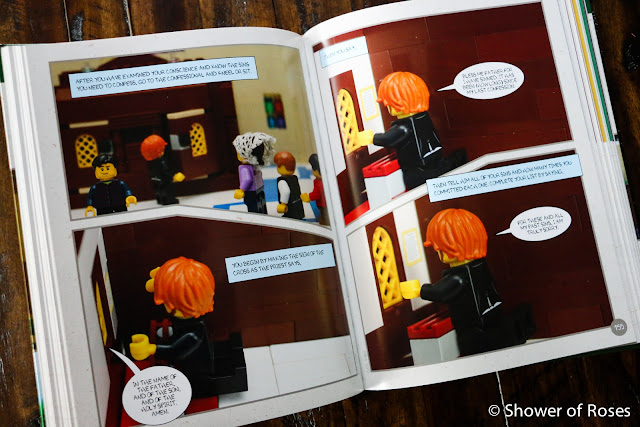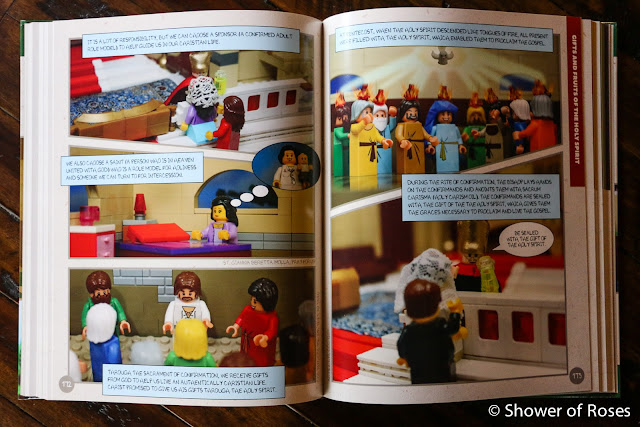 I also love all the tiny chapel veils, chasubles, and cassocks! So nicely done. ❤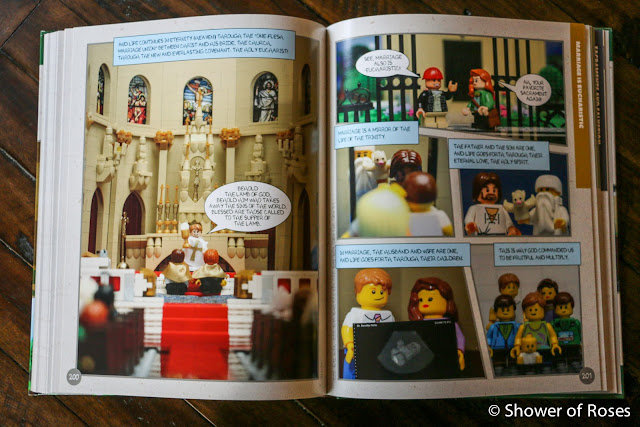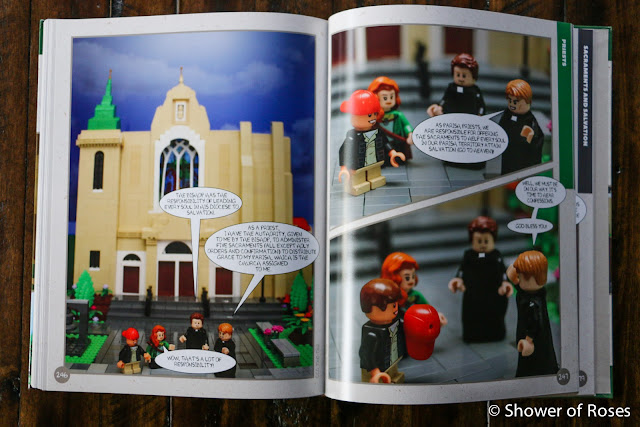 This book would make a perfect gift for First Holy Communion and Confirmation. I'm looking forward to gifting it to our children and godchildren!
Catechism of the Seven Sacraments
"Join your friendly guides Fulton and Cynthia on a biblical adventure as they journey from creation to salvation and discover the importance of God's sanctifying grace. Set in a vivid comic-book format with stunning photographs, this book makes profound theological concepts accessible to both the Catholic and the curious, the child and the adult.

Following Pope Emeritus Benedict XVI's teachings on Covenant Theology, this book sheds light on the parallels between the Old Testament and the New Testament and the sacraments instituted by Christ that we experience today. Readers will develop a deeper understanding of salvation history, discover how to participate in God's covenant, and learn how to obtain grace through the sacraments, which are essential on our lifelong journey to the Eternal Promised Land."
Imprimatur:
Most Reverend George J. Lucus 2018
+ + +
I HAVE THREE COPIES TO GIVE AWAY!!!
Kevin and Mary O'Neill have generously offered to send three of my visitors a copy of
Catechism of the Seven Sacraments
(value $34.95 +s/h each).
Giveaway is open to Continental US mailing addresses only and closes on April 30th.
Winner will be announced in this post on May 1, 2018.
I'm also giving away two more copies (one for you and one for a friend) over at Instagram so be sure to enter over there too!