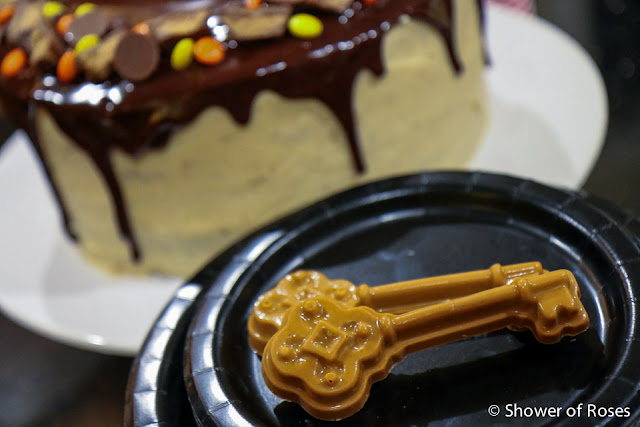 Yesterday we spent the day celebrating Ranger's 16th birthday! Other than booking an Escape Room for the birthday boy and some of his friends/family, I hadn't done much to prepare before hand, but it all came together and he had such a fun day.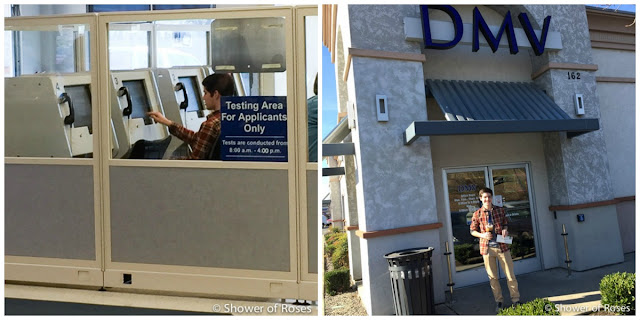 After breakfast, and while the cake was cooling, he and I headed to town. Our first stop was the DMV! Even though he hadn't started studying for the test we decided to give it a shot. The long wait was worth it (he studied the manual while waiting) and we left with his Learner's Permit. He's excited to finally start driving! After that we got him his birthday Freeze from Dutch Bros, picked up take-and-bake pizzas, and stopped at the store for party supplies and cake decorations.
Next on the schedule was the Escape Room with his older brother, dad, two uncles and four friends!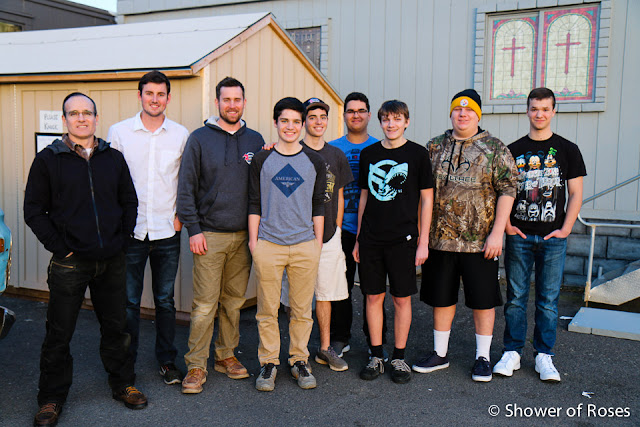 What are Escape Rooms? They are like real-life video games or mysteries where you and a group of friends are put inside a room with 1 hour to figure out how to get out by finding clues and solving puzzles. Requiring team work, cooperation, and intelligence, Escape Rooms are a challenging and exciting game unlike anything else you have ever played.

Last year they completed the DaVinci's Secret: Search for the Holy Grail for one of their friend's birthdays so we picked Escape the Dragon's Lair!
Can you survive and escape from one of the most fearsome creatures in existence?
For centuries there have been stories of dragons. All over the world, nearly every culture has myths and legends about these huge creatures.

While traveling you and a group of friends heard about another legend: The King's Gold. The legend said that the gold could be found in the lair of a dragon. Reading through the legends, you are certain you have figured out where the gold is hidden. Is it really guarded by a dragon? If so, what chance do you have of ever getting the gold…or even escaping with your life?
Why just play a game when you can live it!

After making the rounds to pick up friends and drop them off at the Escape Room, I headed back home to quickly finish the cake and start cooking the pizzas.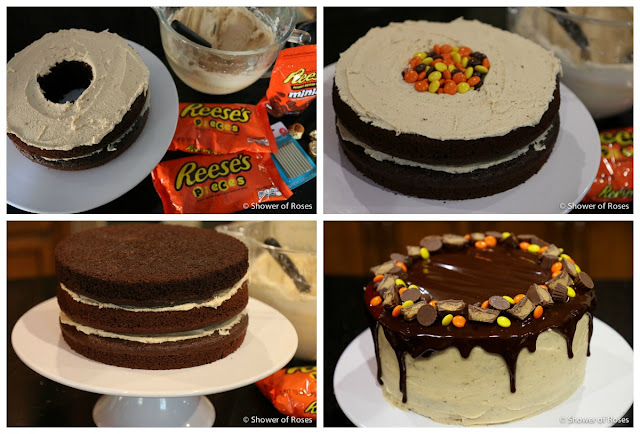 The birthday boy requested a Chocolate Peanut Butter Cake and I decided to turn it into a "Piñata Cake" filling it with his favorite candy, following the "Escape" theme! The cake itself was just three 9″
gluten-free chocolate
layers filled with Reece's Pieces. I used the Peanut Butter Frosting and Chocolate Peanut Butter Glaze recipes from
Smitten Kitchen
and then decorated it with
Reece's Pieces
,
Reece's Minis
, and
Reece's Miniatures
.
The little kids all had fun getting dressed up while they waited for all the boys (and Ranger's godparents) to show up for the rest of the party!