~ Capturing the context of contentment in everyday life ~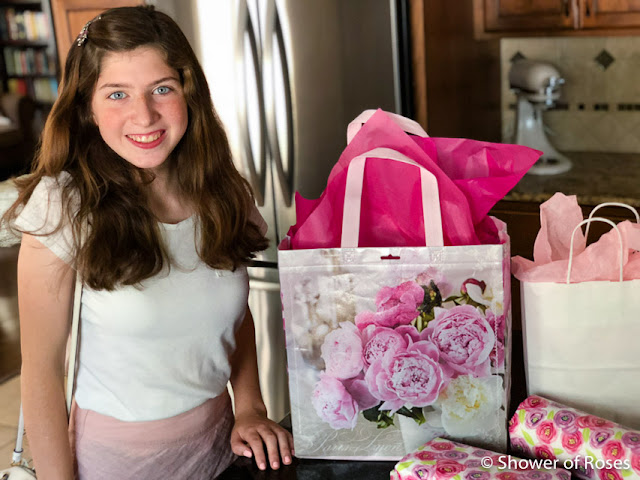 Our beautiful girl turned 15 today!!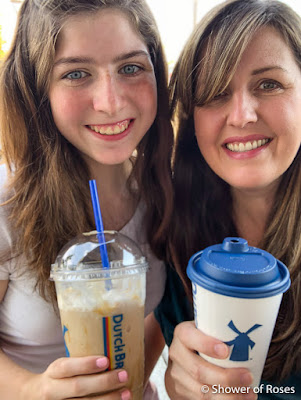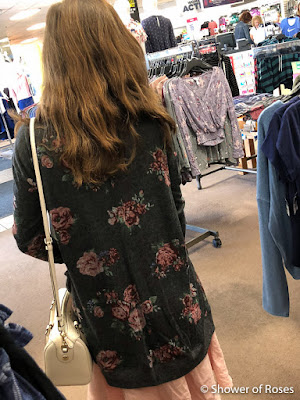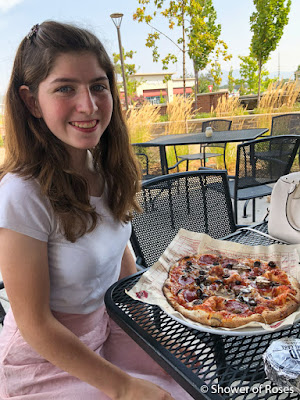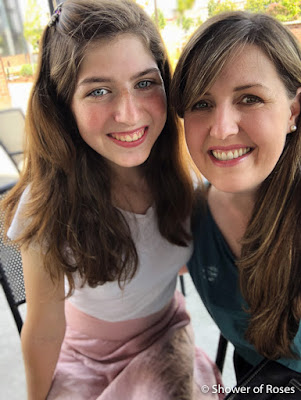 Most of our focus lately has been on selling the house and getting ready to move, but we took the day off and I was so happy to get to spend some one-on-one time with just the birthday girl. Dutch Bros for coffee and tea, shopping for new clothes including a pretty new cardigan from Grandma, then lunch at Mod Pizza… It was such a nice day!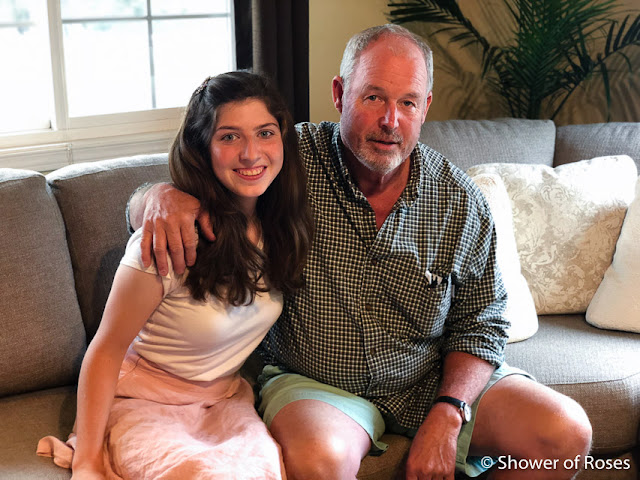 Grandpa also stopped by for a little visit and brought us all dinner!
(Mexican take-out including flan for the birthday girl)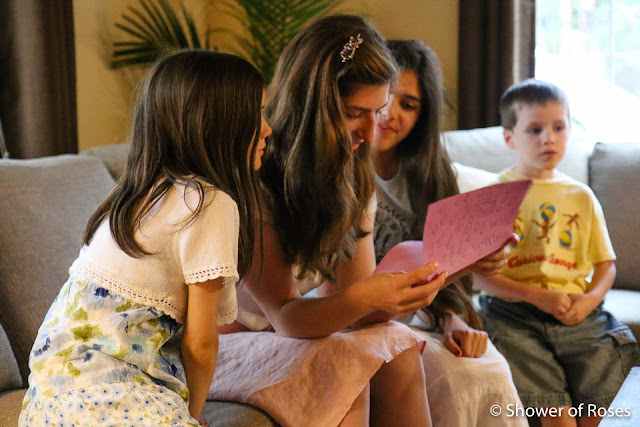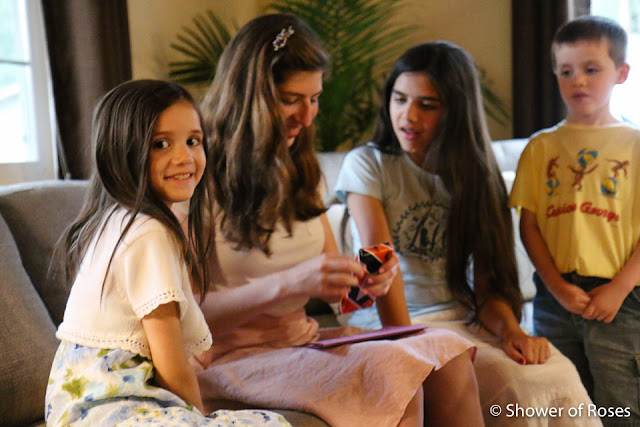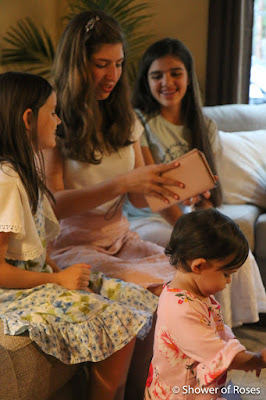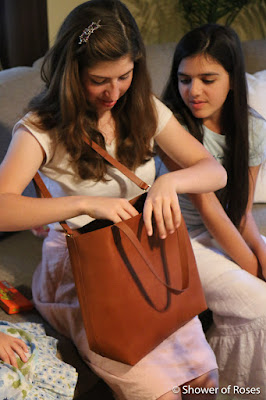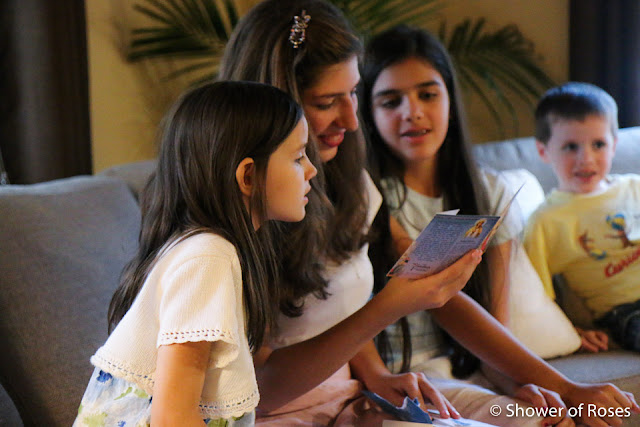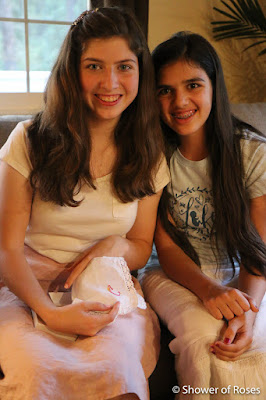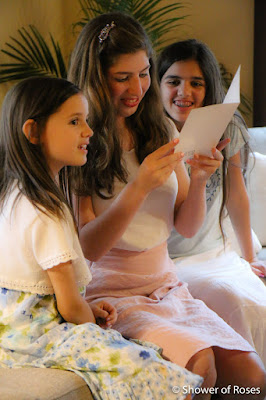 She loved all of her birthday gifts! We had hoped to buy her a set of golf clubs (she is still using borrowed clubs from the high school which will need to be returned when we move) but that will have to wait for now… Instead, in addition to some new clothing from our shopping trip, she received a leather tote, pink wristlet, a journal and a water bottle. She also received a box of Reece's Pieces from her 8 year old sister, a lovely hand-embroider handkerchief made by her 13 year old sister, a new golf shirt from her dad (we all miss him so much but he was able to FaceTime from fire camp!), and lots of cards and phone calls from friends! She also received a card from Fr. Gordon (Uncle Jim) who said he'd be offering his Mass for her today ♥ God bless all of our holy and faithful priests!
Fourteen month old "Grace" was such a distraction during our family rosary… 😘🤗😘
(please excuse her pre-bath lack of pjs, this was just too cute not to share)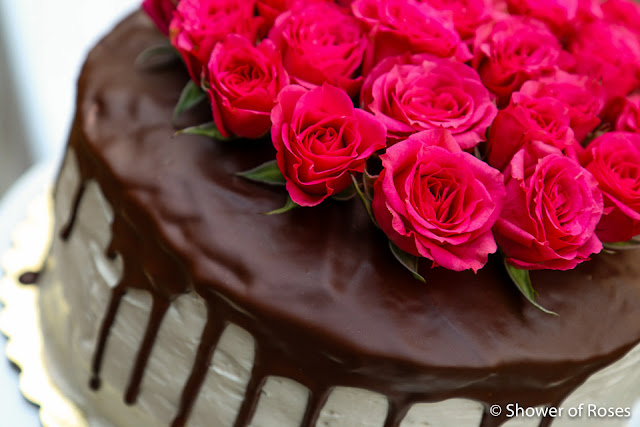 Don't you think real flowers look so pretty on top of cakes?!
I decorated a Chocolate Ganache Cake (Chocolate Cake, Dobash Fudge Filling, Espresso Butter Cream, and Chocolate Ganache) from the bakery with some pink roses for the birthday girl!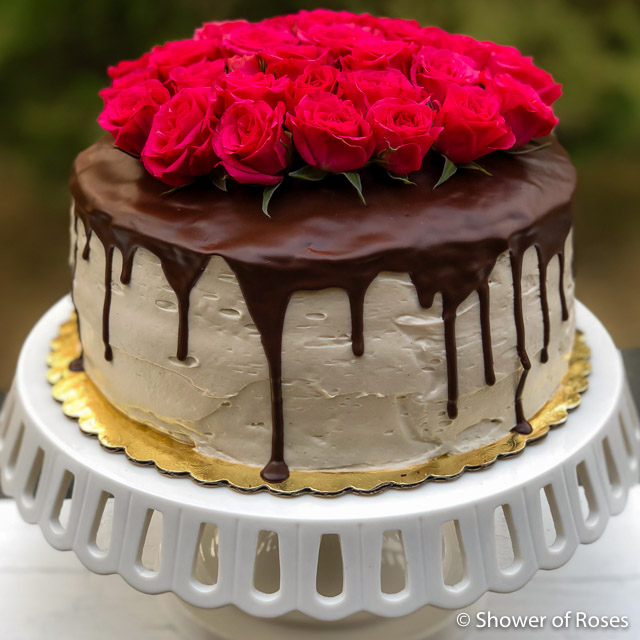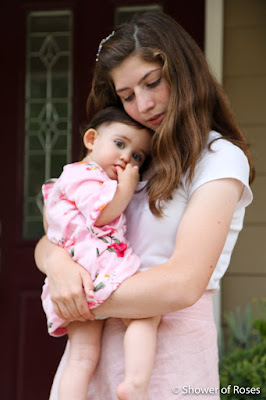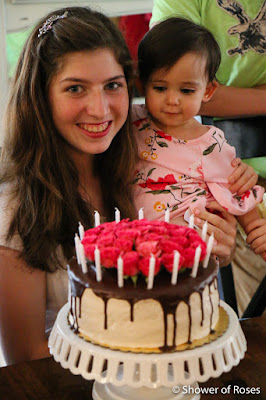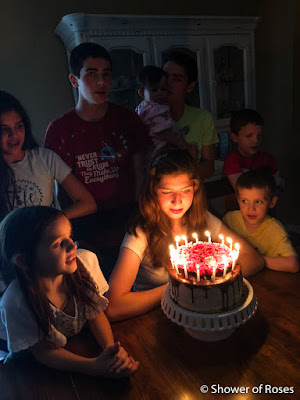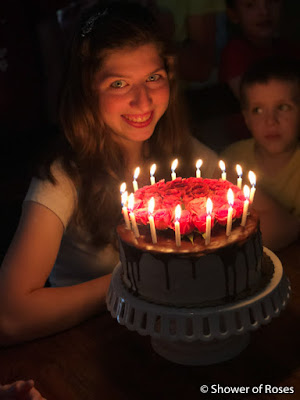 Happy 15th Birthday!