~ Capturing the context of contentment in everyday life. ~
It's not easy to make a beautiful cake without any grains, gluten, dairy, nuts, seeds, eggs, or sugar (basically just using vegetables and/or fruit with some honey or maple syrup) but this is the third year in a row that our girls have made one for my birthday! This year they decided on a Raspberry-Coconut "Cheesecake". I'm still enjoying the leftovers! 🎂😍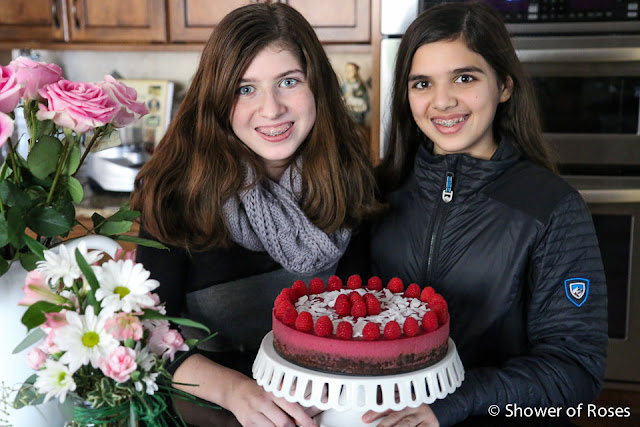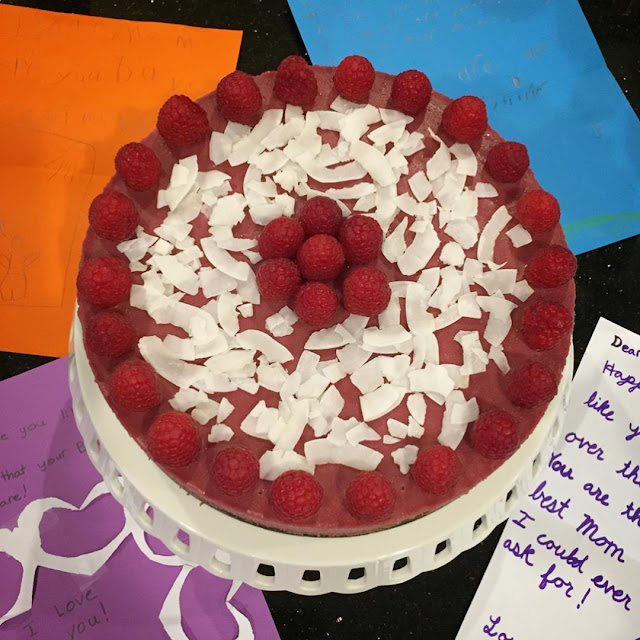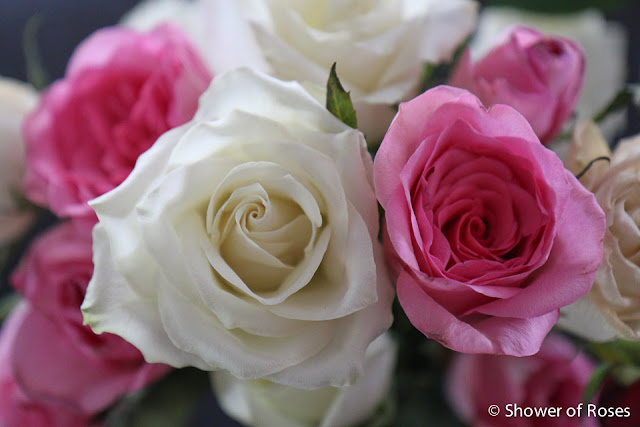 I was also blessed with beautiful roses from my husband, white daisies mixed with pink flowers from my dearest friends and her family, and on Saturday my sister showed up with even more flowers!
I'm a hard one to surprise with anything, but my husband had all sorts of surprises for my birthday this year including beautiful roses, an appointment scheduled at a day spa for a facial on (last) Saturday afternoon, and three tickets for me and the older girls to go see Sense and Sensibility opening night at the Oregon Shakespeare Festival!
I joked that I wanted to go sledding so the kids could take a picture of me coming down the hill while they hold a sign that says "over the hill and picking up speed!" 😉 It's been a very mild winter here though and we hadn't had any snow within driving distance. The ski resort hasn't even been able to open yet due to lack of snow… (We actually woke up to a light layer of snow this morning! It was slushy and has already melted but the kids were so excited.) Instead we ended up taking the kids miniature golfing and had the whole golf course to ourselves!
After golfing we ended up going to Texas Roadhouse for dinner. I didn't think it was funny when our waiter made me sit up on a saddle and then announced to the whole restaurant "This is Jessica. She is celebrating her 40th birthday today!" On our way home we told the story to the young barista at the coffee drive through. He responded, "No way! You don't look that old!" Ummm, thanks?
I haven't had a chance to get my hair cut since last March and it had gotten really long and dry/scraggly. My mom and dad surprised me with an appointment to get it cut and highlighted on Saturday with a new hairdresser. She even curled it for me! Even after getting over six inches cut off it's still long but feels so much healthier.