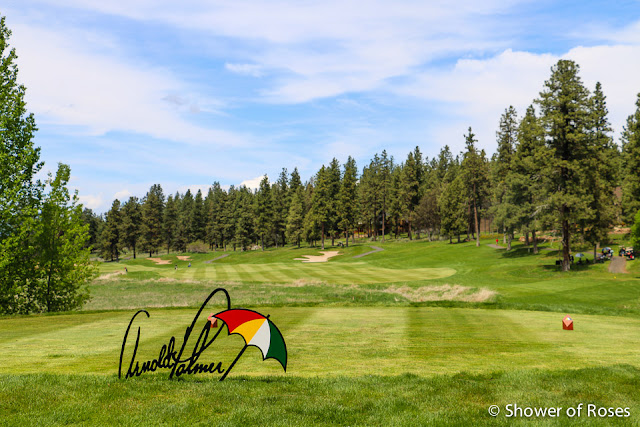 On May 7th loaded up the Suburban and traveled to Klamath Falls to watch our daughter, along the rest of her high school girls' varsity team, compete in her very first two-day Regional Championship over at
Running Y Ranch Resort
. The first day was absolutely gorgeous and it was so much fun to watch her golf and see her shoot a new personal best.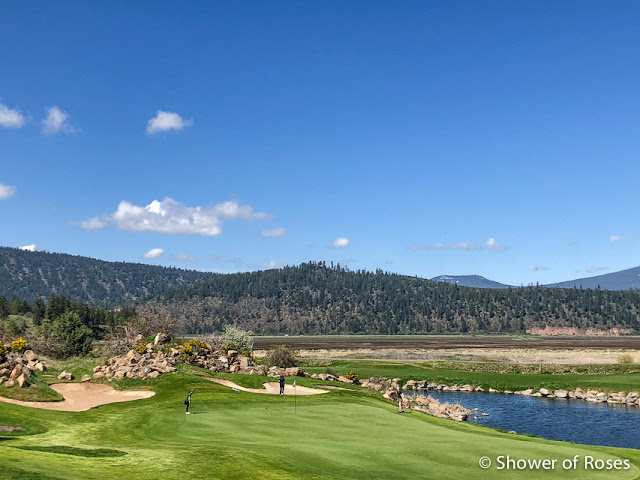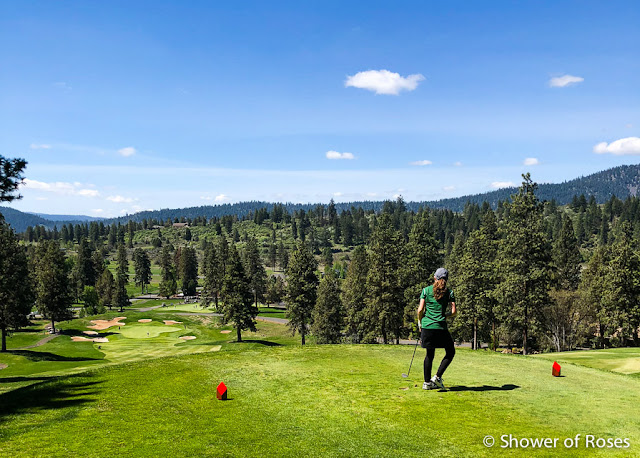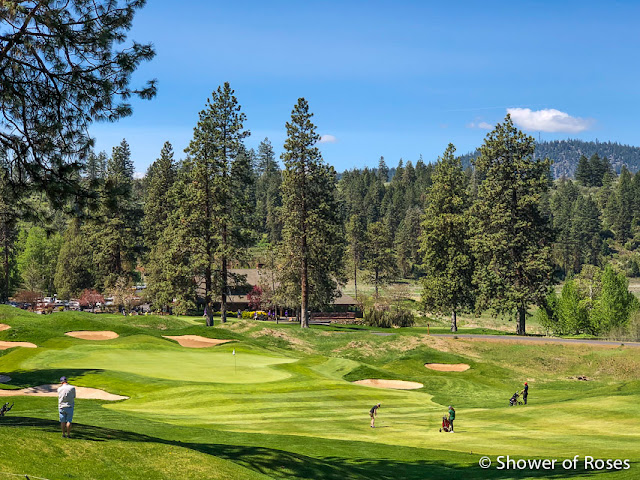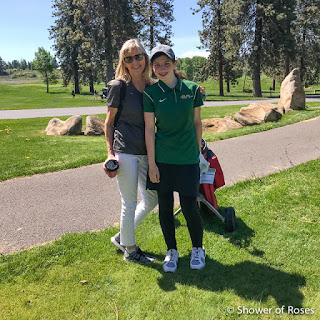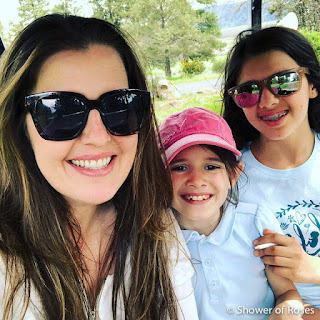 She was so happy to have everyone come watch, including Grandpa and Grandma Murphy, and she even beat her previous tournament score, which had earned her Athlete of the Week, by seven strokes!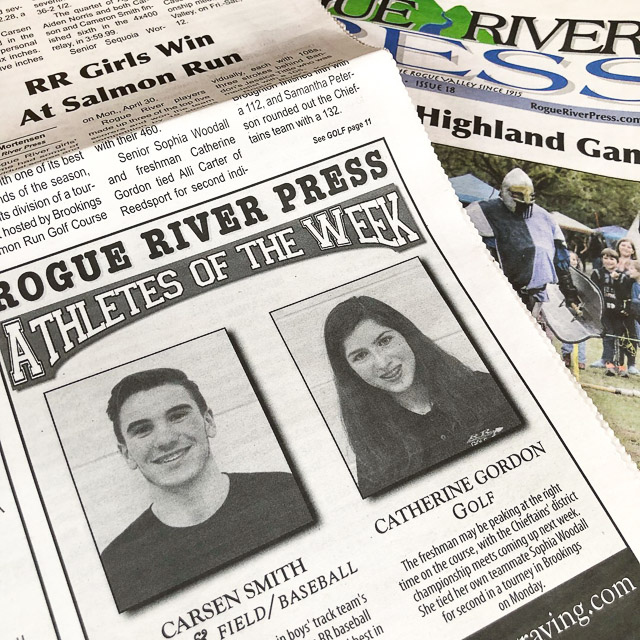 My youngest brother David, who is now an assistant golf coach at OIT after playing golf for them the last four years, came to watch a few holes. Running Y happens to be his team's home course and our daughter was so excited when he took her along to practice with his college team after she was done for the day! Her older brothers were just a little jealous when they found out 😉
After walking just half the course and over seven miles on day one, we rented a golf cart to share while watching day two of the tournament. We all still got plenty of walking and it was definitely helpful to have the club when we all had to hurry back to the clubhouse from hole #13 when a thunderstorm hit. The tournament was postponed until 30 minutes after the storm had passed and thankfully had just enough time to finish before dark.
Her team ended up placing 5th out of the nine teams and she ended up placing 19th out of 57 girls individually, which isn't bad considering she has only started playing golf (other than a week of golf camp each summer) this spring!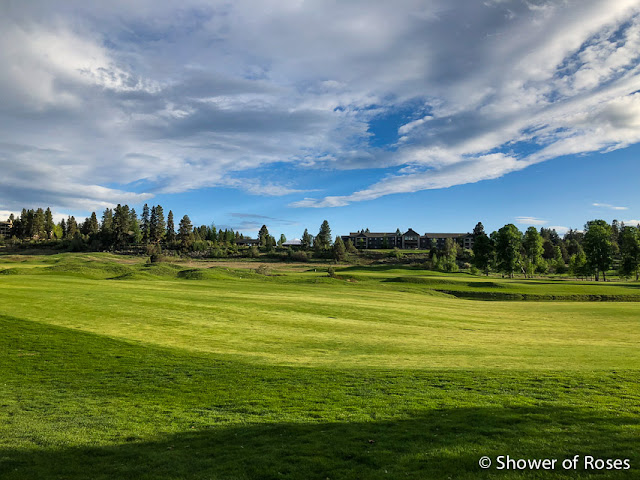 I really wish we could have been at our high school boys' regional championship too, which was taking place those same two days… Who schedules these things for the same days and over four hours (200+ miles) apart from each other?! Thankfully their coach sent us lots of pictures and updates.