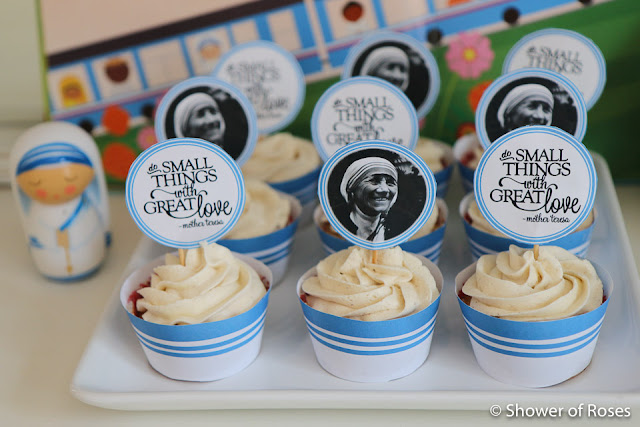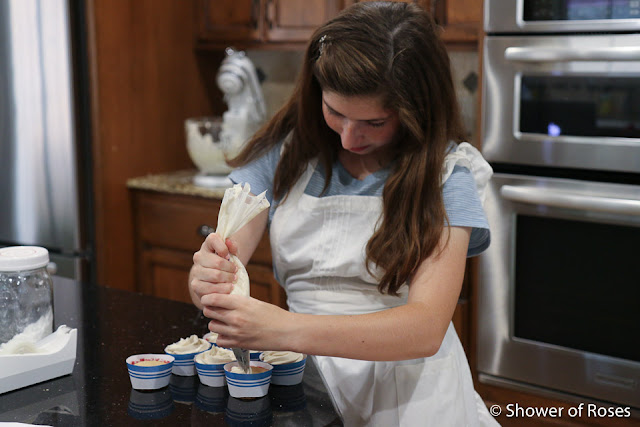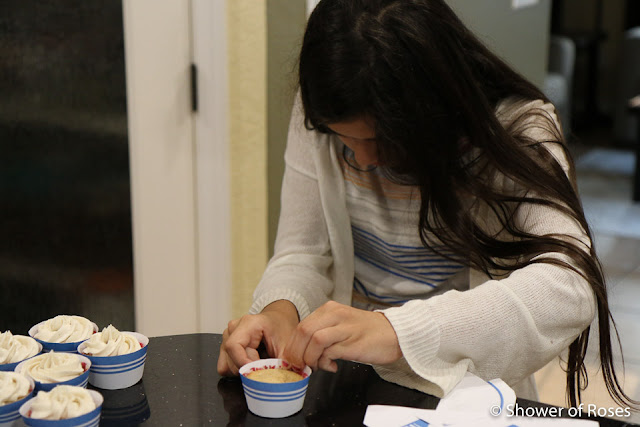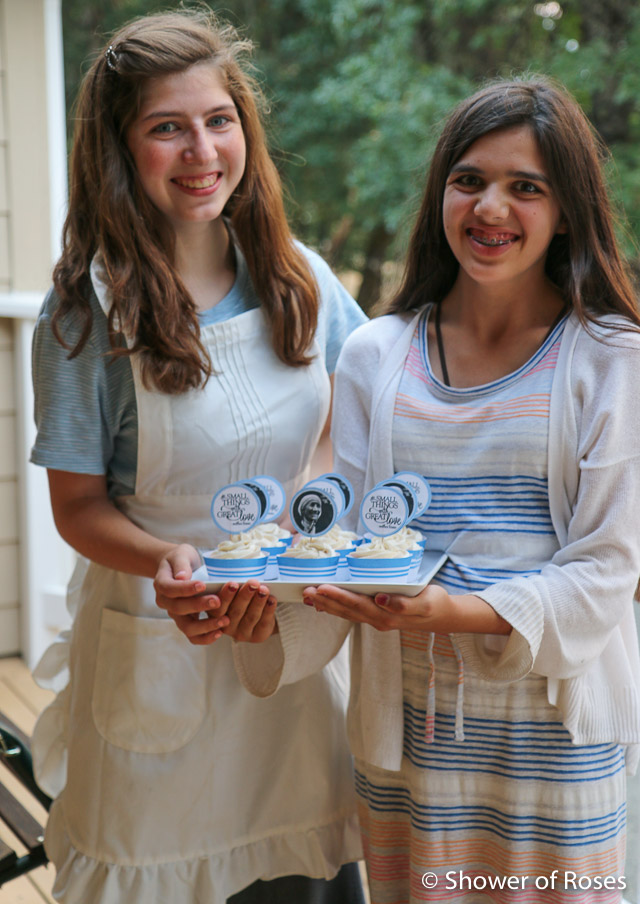 "St. Teresa gave her life to the poorest of the poor,
She brought the love of Christ to the easy to ignore,
Chugga, chugga, choo, choo!
She heard the call while on the train,
the Missionaries of Charity would help to ease their pain."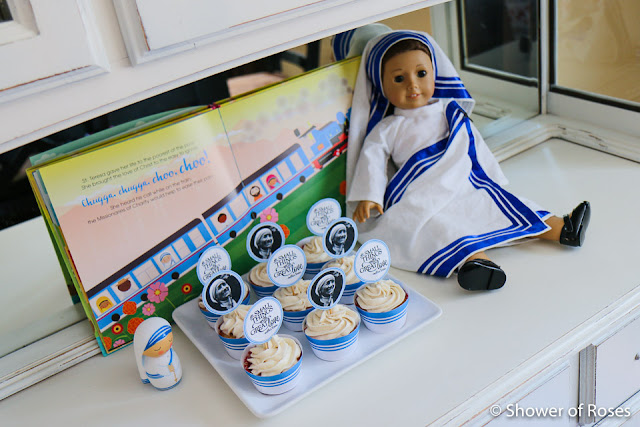 St. Mother Teresa of Calcutta Missionaries of Charity Doll Habit from
The Little Habit
My girls are amazing! While I slept from 2:00-6:30 pm yesterday
(I finally got some of that extra sleep I'd been praying for… I just couldn't keep my eyes open following the two shots the doctor gave me to stop an allergic reaction to a wasp sting/bite that caused my face to swell… Ouch! Thankfully my 18 year old was around to drive me to and from town and then take his sister to the orthodontist.)
my girls baked and decorated Chai Cupcakes for Mother Teresa's feast day!
You can find all sorts of additional ideas in honor of Mother Teresa in the archives.
St. Teresa of Calcutta, Pray for us!