"For even now miracles are wrought in the name of Christ, whether by His sacraments or by the prayers or relics of His saints."
– St. Augustine
After attending the early morning mass at the Carmelite convent near our new home, I came back and found the box with all of our
Naturally Catholic toys
and dug out the
Pope and Swiss Guard Set
for the little ones to play with while I baked a
Vaulted Cathedral Cake
for today's feast of the Dedication of the Basilica of St. John Lateran!
(While the cake was baking we had our very first snowfall in our new home so I dusted the cake with powdered sugar too! The ground is now covered with snow. The kids are all thrilled and I'm trying to decide whether or not to still try and make the long drive back to Oregon tomorrow…)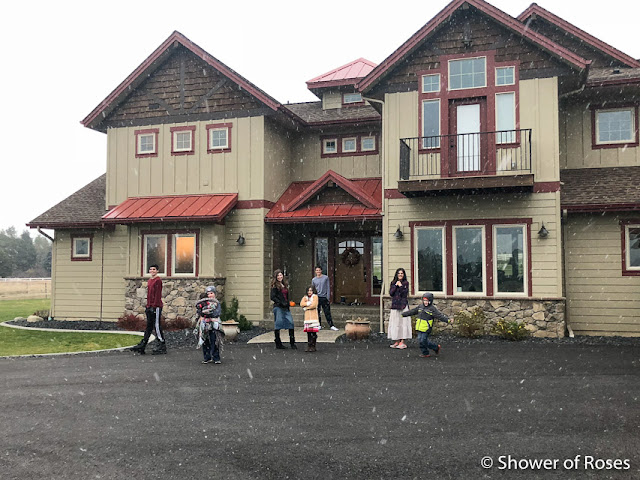 The Lateran Basilica is the cathedral of Rome, the Pope's church, and "Mother of all churches of urbe et orbe." On this special feast, and each and every day, let us remember to pray for our Holy Father.
Lord, source of eternal life and truth, give to Your shepherd, the Pope, a spirit of courage and right judgment, a spirit of knowledge and love. By governing with fidelity those entrusted to his care may he, as successor to the apostle Peter and vicar of Christ, build Your church into a sacrament of unity, love, and peace for all the world. We ask this through our Lord Jesus Christ, Your Son, Who lives and reigns with You and the Holy Spirit, one God, forever and ever. Amen.