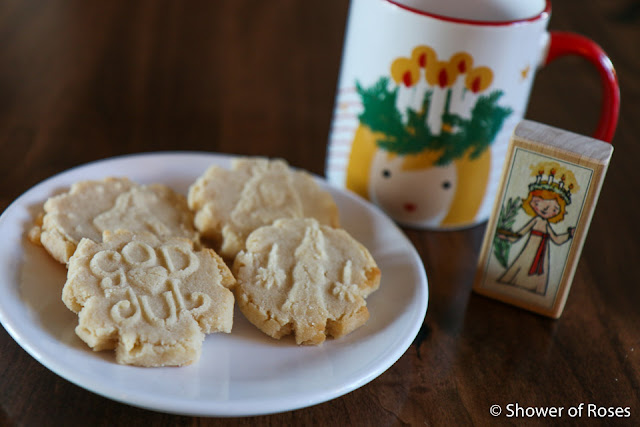 My girls made sure I had treats for the feasts of St. Nick and St. Lucy too. It IS possible to make gluten-free, grain-free, egg-free, dairy-free, sugar-free shortbread cookies! This is the second year they have made them for me and they are such a nice little treat along with a cup of tea.
Stamped Shortbread Cookies
(Paleo, AIP, Vegan)
Ingredients:
½ c Coconut Flour
2 tbsp. Arrowroot Flour
Pinch of Sea Salt
½ c melted Palm Shortening
2 tbsp. Maple Syrup
½ tsp alcohol-free Vanilla Extract
4 tbsp. Water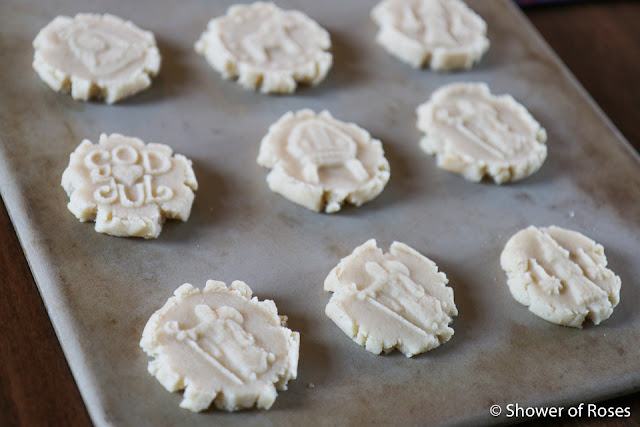 Instructions:
Set oven to 325 degrees.
In a medium bowl sift together the coconut flour, arrowroot flour, and pinch of salt.
Make a well in the center and add the melted palm oil, maple syrup, and vanilla. Stir thoroughly. Add the water and continue to stir until you have a nice dough. The mixture will continue to thicken after the water is added.
Roll into one-inch balls, and place on uncreased cookie sheet.
Stamp with cookie stamp. (Tips for using stamps can be found here.)
Bake at 325 for 15 minutes, until lightly golden on edges.
Allow the cookies to cool for 10-15 minutes before removing from the baking sheet.
Enjoy!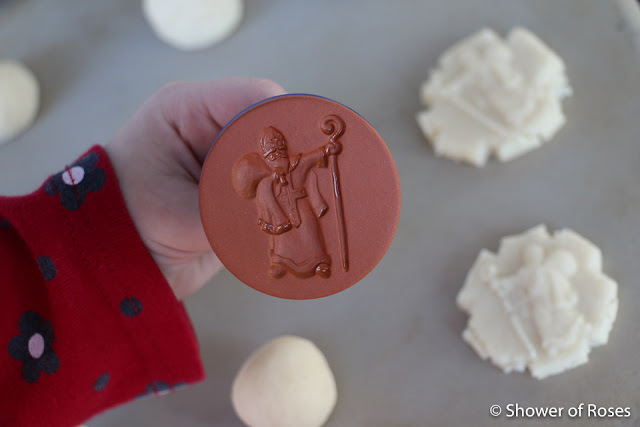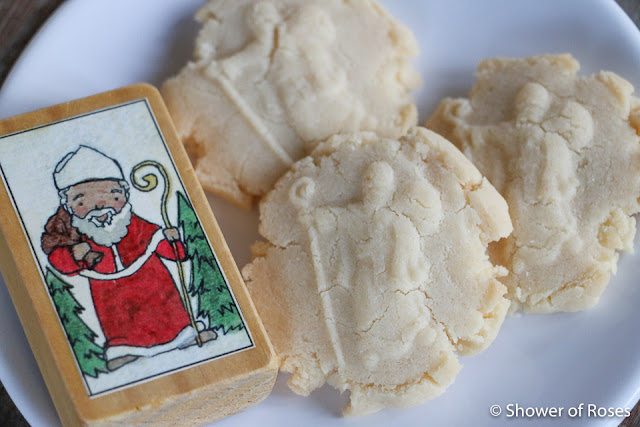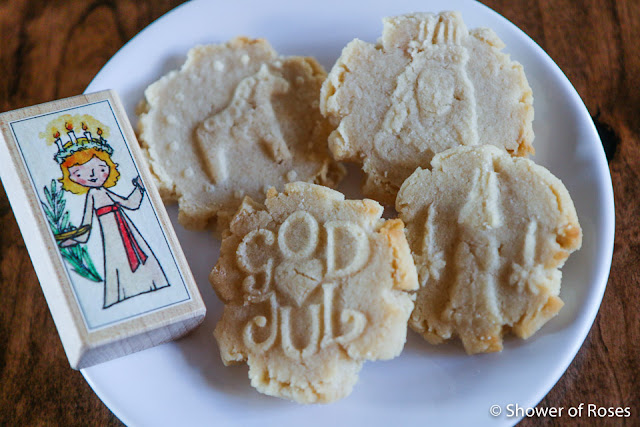 If you have a favorite AIP cookie recipe, please share!