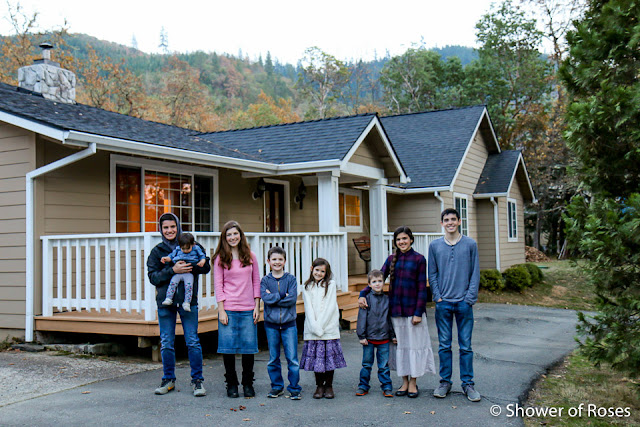 "The world's thy ship and not thy home."
― Saint Therese of Lisieux
It was so hard to say goodbye yesterday before driving back to our new home in Idaho… knowing that this could most likely be the last time all our children would be together at our home in Oregon before it sells. They have all lived in this home since birth and it has grown along with our family over the years. So many wonderful memories!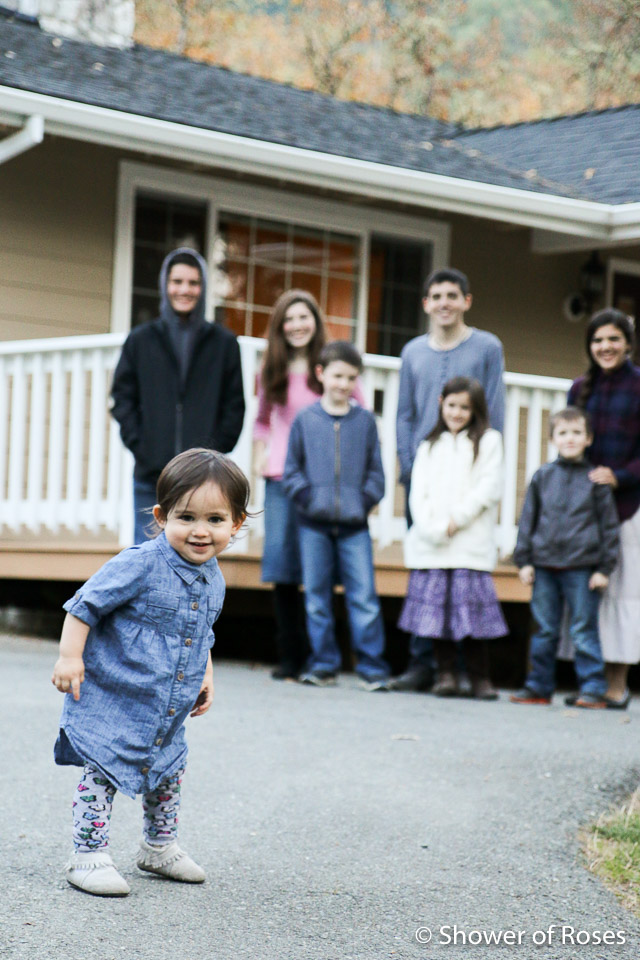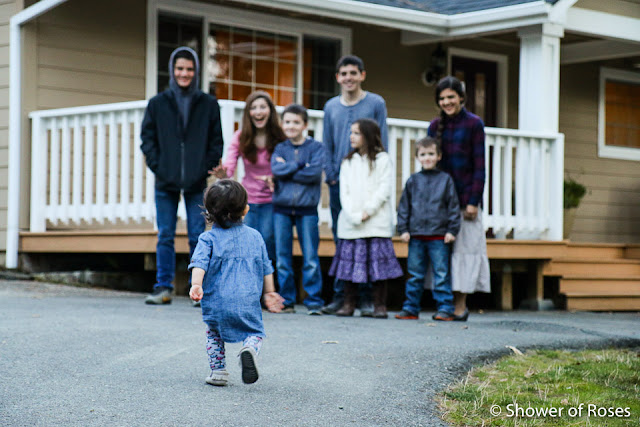 Our little wild one didn't want to cooperate while we were trying to get that one last picture of all the children outside their childhood home.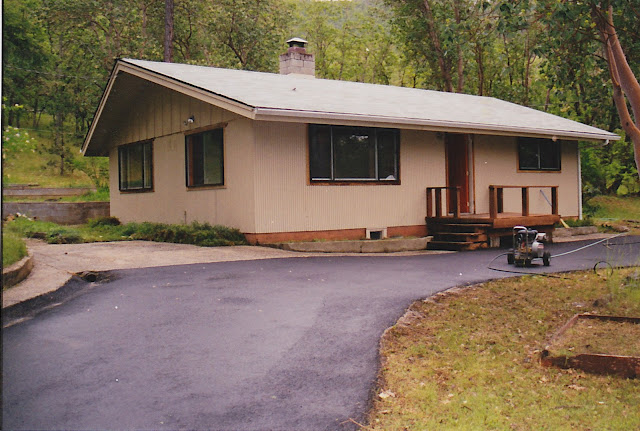 I've
shared this picture before
but wanted to share it again w. This is what the house look liked when we purchased it back in May of 2000, while I was on bedrest with our oldest son who was born a couple months later. The house has grown with our family over the years, first adding on three more bedrooms and two more bathrooms in 2005 when baby #4 was on the way, and then adding on a dining room and family room and
remodeling/expanding the kitchen
(scroll to bottom of linked post to see the original kitchen), original bathroom and laundry room in 2010. Pretty much everything was updated or replaced over the years except for the wood ceilings in the entry/living room and two original bedrooms. We never did get around to building a new garage or shop (it was next on the list of projects we were saving up for) and that has been the main factor in why our home hasn't sold yet and why we've needed to continue dropping the price… We have another showing this afternoon so I guess we'll see what happens!
🙏🏻