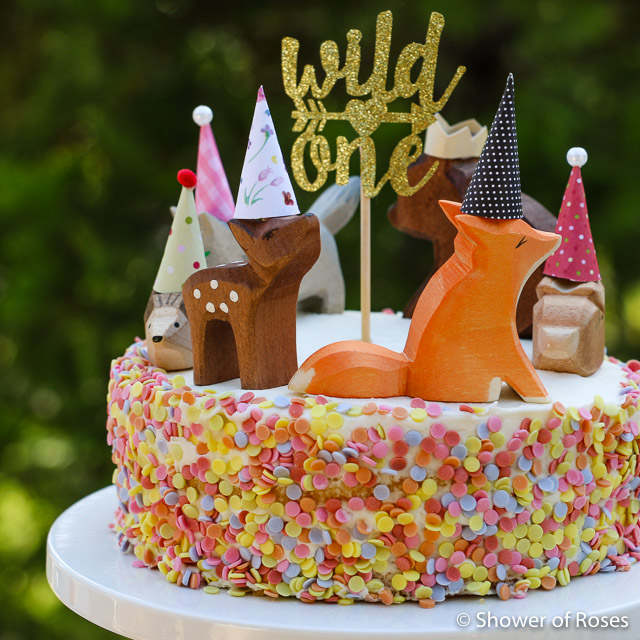 We are celebrating our little one's first birthday today! I only have a few minutes before our guests begin to arrive, but I wanted to share her birthday cake real quick. It turned out so cute!
Here's what I used:
Trader Joe's Party Cake (I also picked up a Strawberry Cheesecake and baked GF cupcakes.)
Ostheimer's Baby Forest Animals (So many options! I used the Roe Fawn Head High, Fox Small Sitting, Rabbit Small Classic, Bear Small Sitting, Wolf Small Playing, Hedgehog Small. You can find a set of most of them over at Nova Natural or individually at The Wooden Wagon. Watch for coupon codes and sales.)
Scrapbook Paper, Scissors, Glue Stick (to make tiny little party hats for the baby animals)
Pearl Beads and Tiny Pompoms (I used a dab of hot glue to add these to a few of the hats.)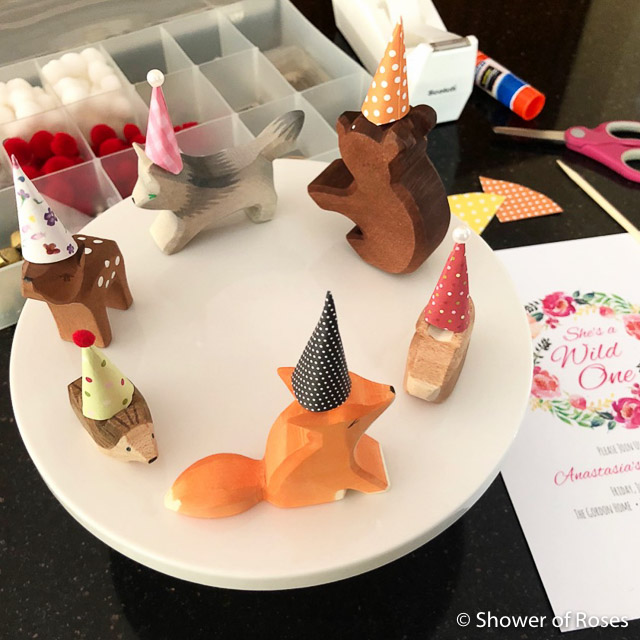 Crafting tiny little party hats for all the forest babies…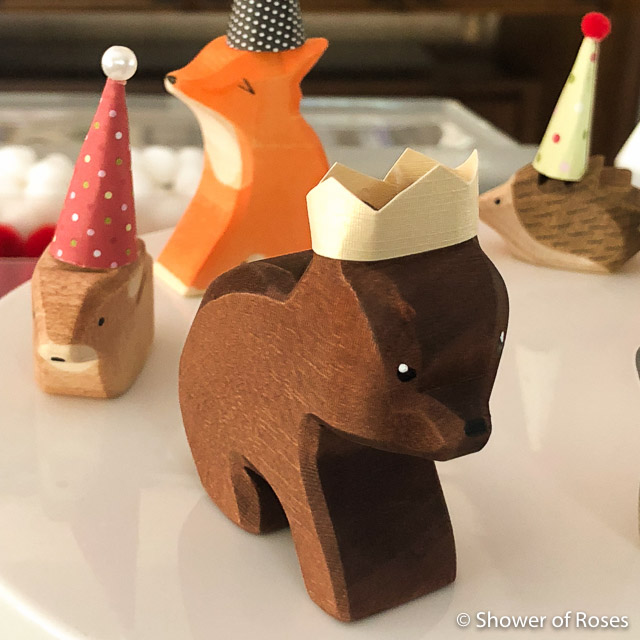 I ended up making a little crown for the baby bear.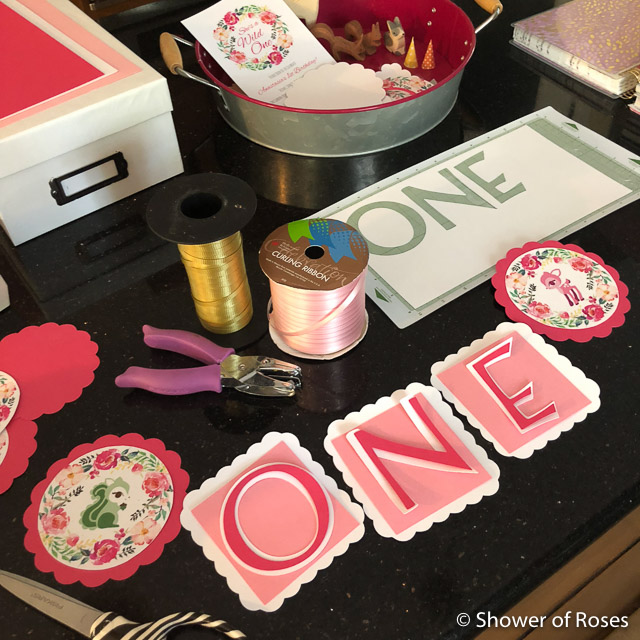 It's been a long time since I've used my Cricut but I pulled it out to make a highchair banner and food labels. I'm sure I'll be back with the rest of the pictures soon. First birthdays are so much fun!