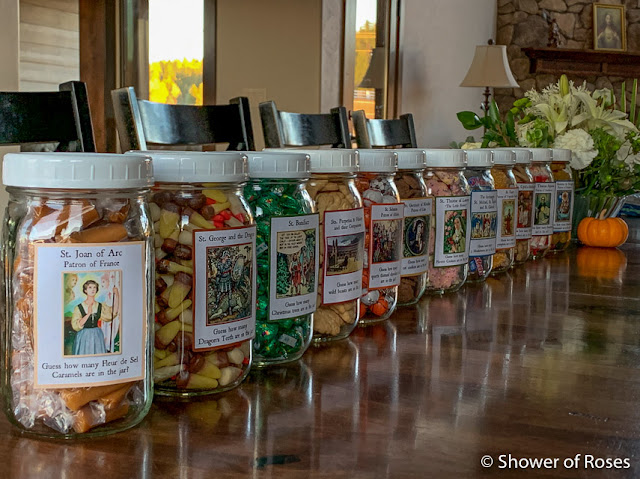 Our annual
All Saints Guessing Jars
are filled and ready for the party tomorrow night! This year I decide to re-use some of our past ideas/labels (there are now so many to choose from!) adding in some new ones to the mix. You can click the link to download the free printable for this year's new labels at the bottom of this post!
Trader Joe's was my first stop for supplies. I love that they don't use artificial dyes and have such fun snacks! I picked up Petite Pumpkin Spice Cookies, Pinks & Whites, Fleur de Sea Caramels, Chocolatey Cats Cookies, Scandinavian Swimmers, Organic Animal Crackers, and Cinnamon Schoolbook Cookies.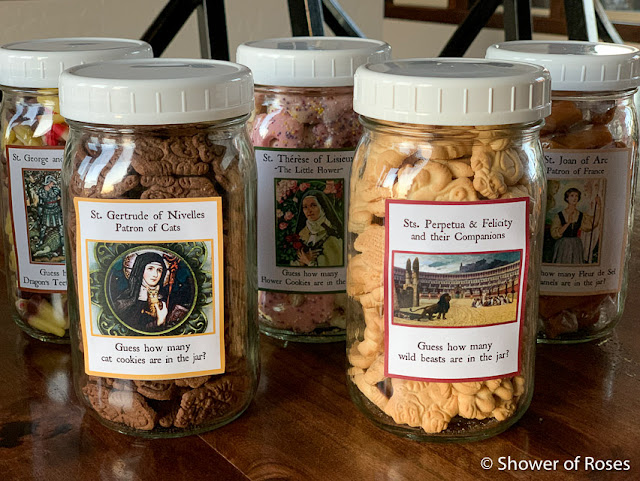 Instead of reusing the Cat Cookies for St. Jerome, I made up a new label for St. Gertrude of Nivelles, Patron of Cats.
Instead of using the animal crackers for St. Francis of Assisi again, they are now "wild beasts" for
Its. Perpetual and Felicity.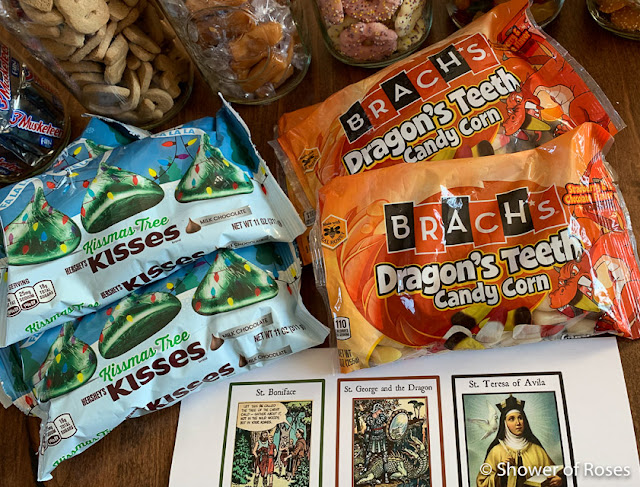 I always enjoy browsing candy isles at the grocery store to see what else I can come up with for new ways to connect candy to the saints.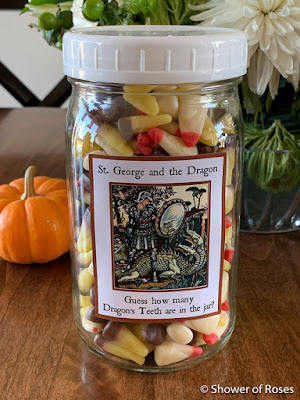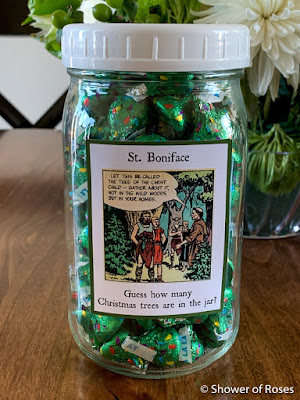 I also had someone email me asking if I had any ideas for St. Sebastian (along with a couple other saints), and I had been planning to include him this year with Super Sports Chocolate Candy, since he is the Patron of Athletes!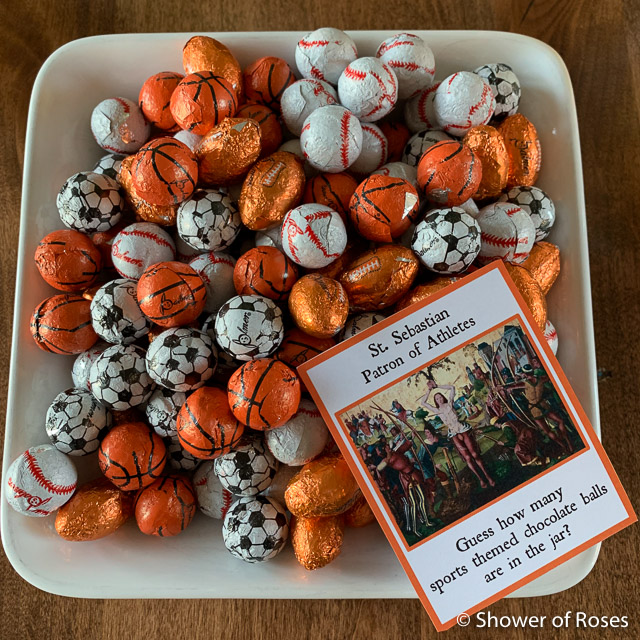 I love how these three jars turned out. So fun!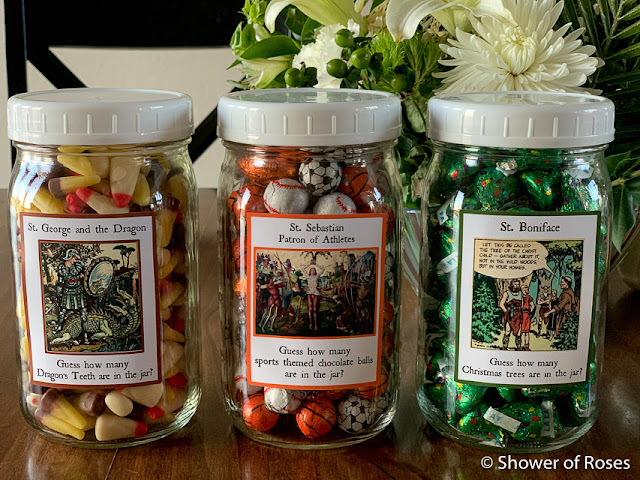 I never did pick up Dove chocolates for St. Teresa of Avila, but a label is included in the new printable for this year.
I also included labels for St. Teresa of Calcutta (any white and blue striped candy would work like
these
,
these
or
these
) and St. Maria Faustina (I think
these
could work for "Rays of Mercy").