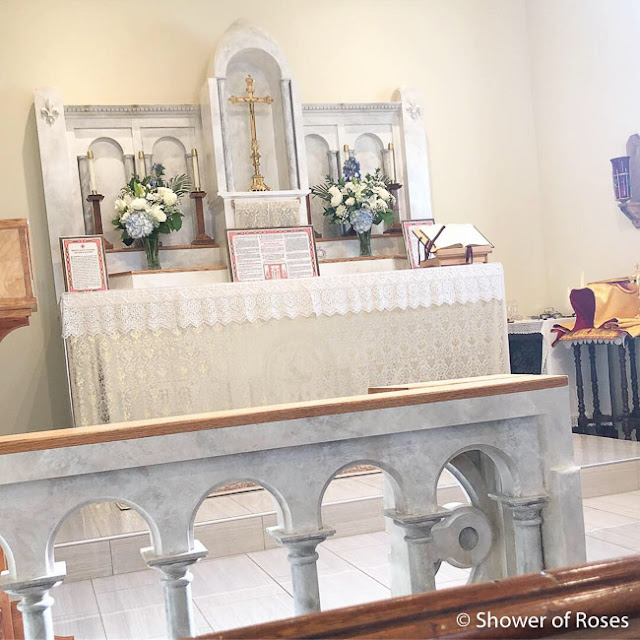 O GOD, Who didst will that Thy Word should take flesh, at the message of an Angel, in the womb of the blessed Virgin Mary, grant to Thy suppliant people, that we who believe her to be truly the Mother of God, may be helped by her intercession with Thee.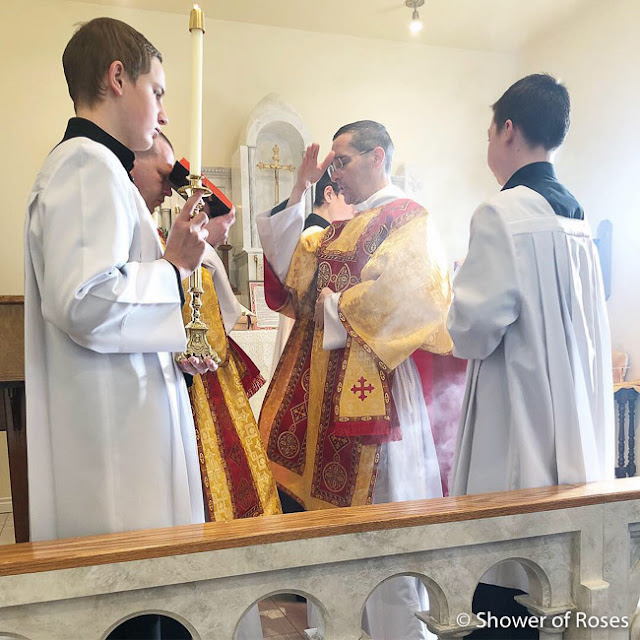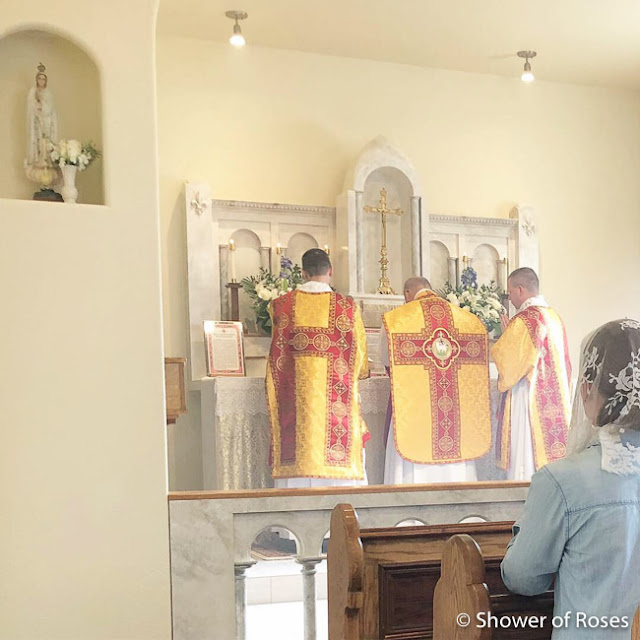 While I was at Mass our older girls made Lady Day Swedish Waffles! (Sean and three of our teens are in the choir and went to our parish's evening Sung Mass.) You can find the recipe for these waffles (as well as an AIP version!) in the archives or over at Catholic Cuisine.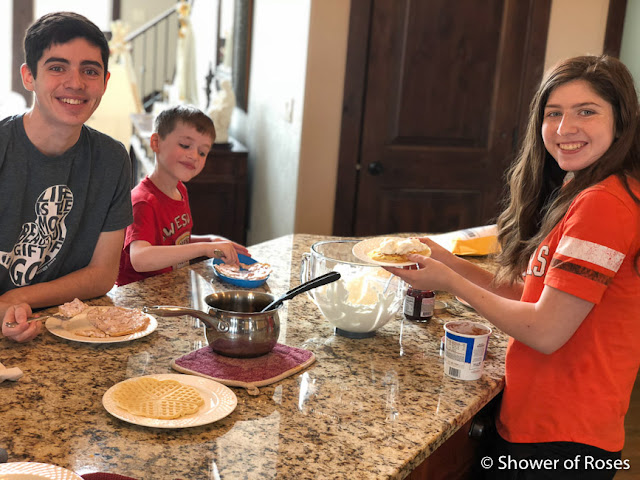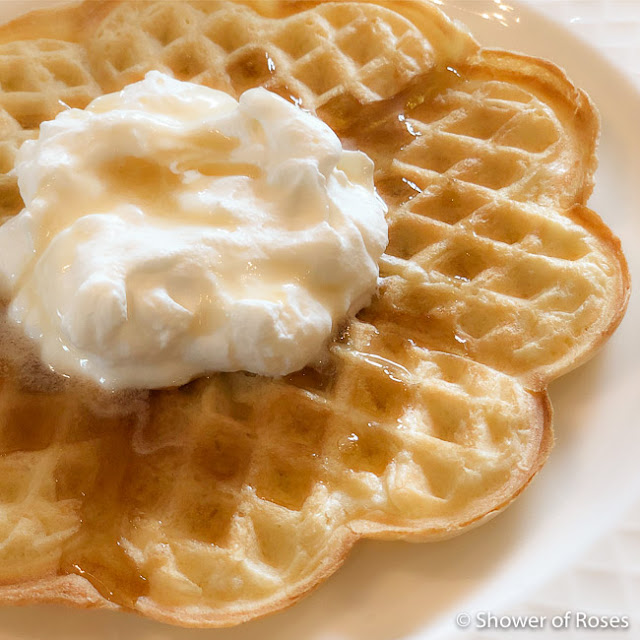 "This is Våffeldagen or Waffle Day in Sweden. One website said the name Vaffla, meaning waffle, originated from Var Fru, Our Lady, and that in time the two words became slurred and corrupted, first into Vaffer, then to Vaffla. The waffles are served with whipped cream and lingonberries (or cloudberries)… "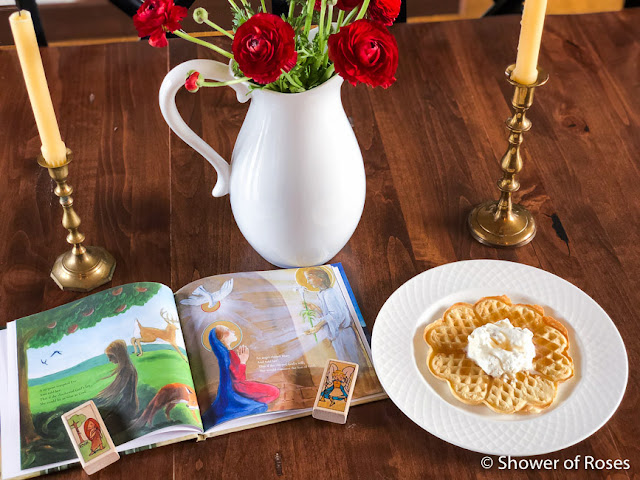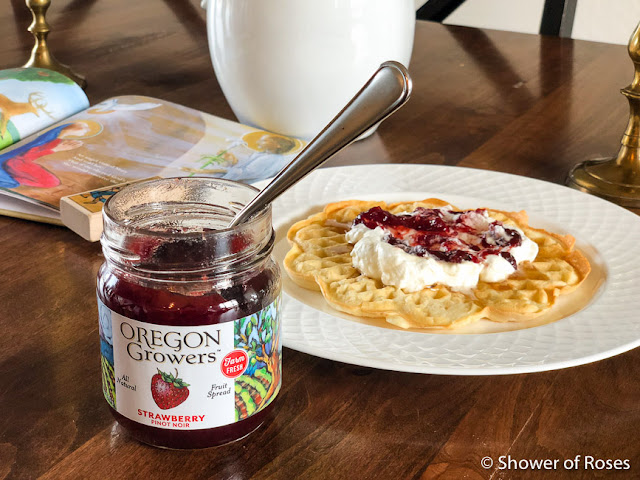 We were out of our usual Marionberries and Marionberry Jam (they are harder to find here in Idaho) but this Strawberry Pinot Noir from Oregon Growers is amazing!
I also pulled out one of my favorite Catholic picture books! "Maura Roan McKeegan's
Old and New Series
teaches biblical typology to children through fun and fascinating stories. By presenting the Old Testament type side-by-side with its New Testament fulfillment, the Old and New Series helps unlock the hidden mysteries of Scripture for children."
I've blogged more about this series of books
here
,
here
, and
here
.
"The Blessed Virgin is like a good mother who, not content with looking after all her children in general, watches over each one separately."
– St. Jean-Marie Vianney