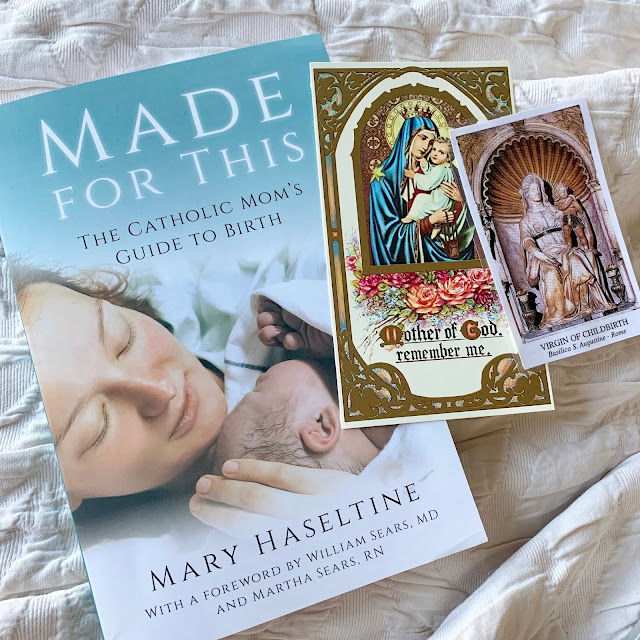 "And after you gave suffered a little while, the God of all grace, who has called you to his eternal glory in Christ, will himself restore, establish, and strengthen you."
– 1 Peter 5:10
I had a little extra time before yesterday's ultrasound, non-stress test, and doctor appointment, so I decided to visit the hospital and birthing center so we have a general idea of where to head once labor begins. Seemed like a good idea.
The nurses were so kind, and the birthing center is nice, but while they were showing me around I broke into tears and couldn't stop crying…
I don't know if it's just all the changes this time (new state/hospital/doctors) combined with pregnancy hormones, if it's the fear or anxiety over what's coming soon knowing just how many things can go wrong, or if I'm still dealing with some PTSD. My last two times at the hospital were for
our last baby's birth
(the day after my FIL passed away after a traumatic pregnancy)
and then just over a year ago with my brother and SIL for
the stillbirth of my beautiful niece
.
I've been reading this book throughout this past week whenever I can find a little extra time and it is exactly the encouragement and motivation I've been needing. Thank you, Mary!
Here are a few more updates I've shared over at Instagram this month: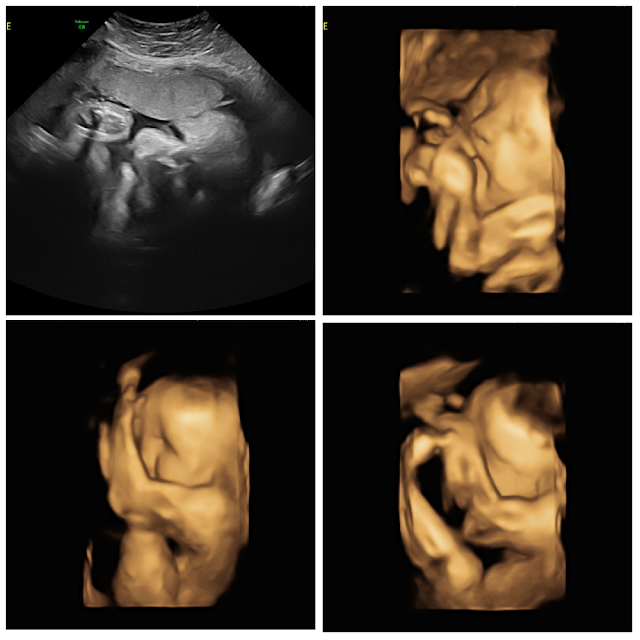 She had her arms covering her face for most of this morning's ultrasound, but everything is looking good and she measured 5lbs 13oz.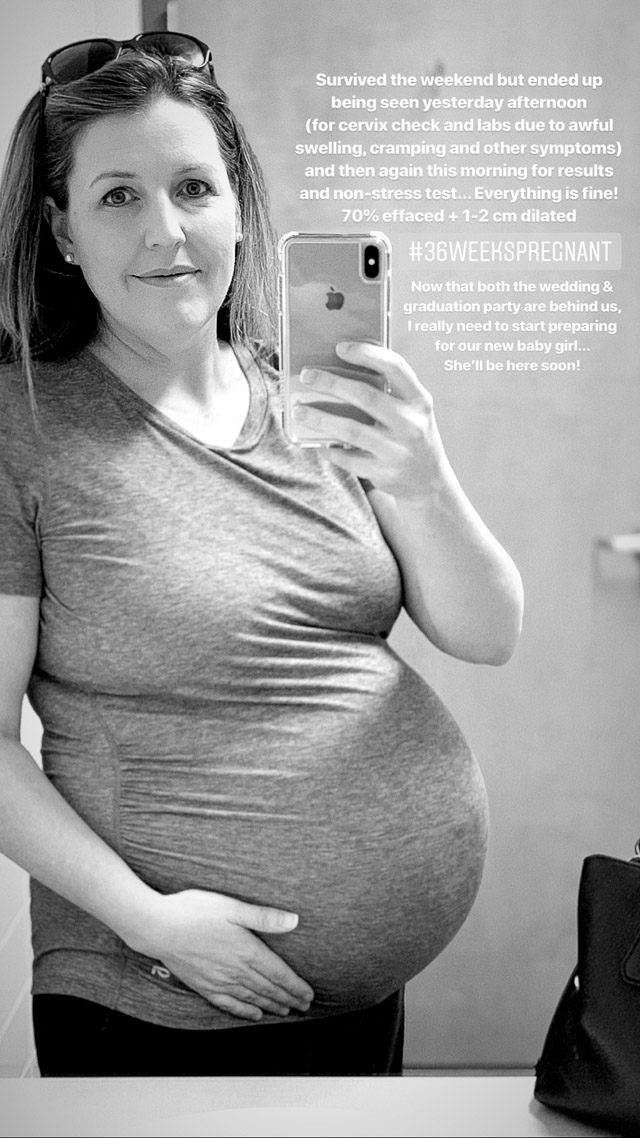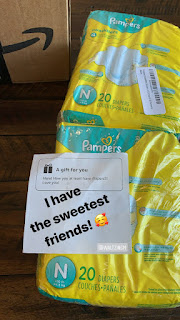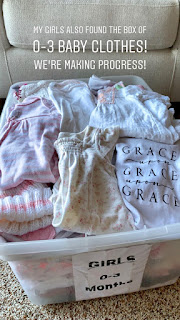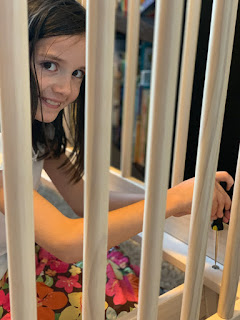 Some diapers showed up in the mail from a dear friend and the girls found our box of baby clothes!
My brother and sister-in-law also generously gifted us with the lovely crib they had purchased for Millie. We never did replace the crib we had donated prior to our last surprise pregnancy, but I'm so grateful to have one again for this little one. My parents were able to bring it up when they came for the boys' graduation party and the girls helped me set it up last weekend!
I have been trying to decide on whether to order the
Arms Reach Co-Sleeper
(We have a narrower bed following our move, plus our 2 year old still ends up in bed with us each night, so I feel like we might need something like this or a different bedside bassinet? Any suggestions?)
, a
double stroller
or
bike trailer/stroller
(Would it get used enough to justify the expense? Still can't believe the golf team sold my old double stroller for $15… Maybe the bike trailer that doubles as a double stroller would make more sense?)
, and possibly a
baby swing
(I'll have less helpers this time around with half my teens leaving for college soon)
.
I signed up for the
Amazon Baby Registry
to save ideas and to be able to get the 15% off completion discount on whatever we decide to purchase.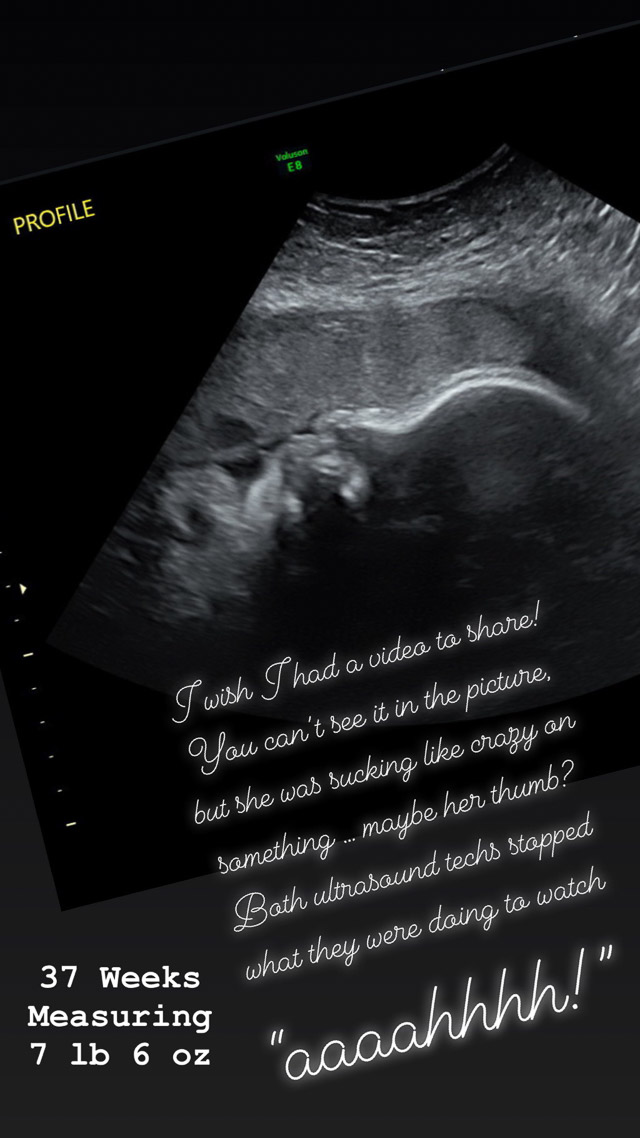 Would anyone like to try and guess when she will arrive?
Our due date is August 19, 2019. For reference, here are all of the past stats:
Captain: 5 days early, 10:24 am, 7 pounds 2 ounces, 20 inches
Rascal: 7 days early, 11:19 am, 7 pounds 11 ounces, 19 inches
Twinkle Toes: 10 days early, 12:55 am, 7 pounds 4 ounces, 19 1/4 inches
Chiquita: 21 days early, 9:54 pm, 7 pounds 4 ounces, 18 1/2 inches
Snuggles: 3 days early, 10:37 pm, 8 pounds 5 ounces, 20 1/2 inches (He was also due on June 24th, 10 years ago, just after I started this blog!)
Rose: 10 days early, 11:49 pm, 8 pounds 1 ounce, 19 inches
Bud
: 6 or 16 days early
(depending on which due date you went with – cycle or early ultrasound),
10:02 am, 7 pounds 5 ounces, 20 inches
Grace
: 16 days early
(almost 20 days early, but labor wouldn't progress due to hip issues. I was pretty much in labor that whole week)
, 1:56am, 6 pounds 15 ounces, 19.5 inches
Mother of God, remember me!
Our Lady of Childbirth, pray for us!