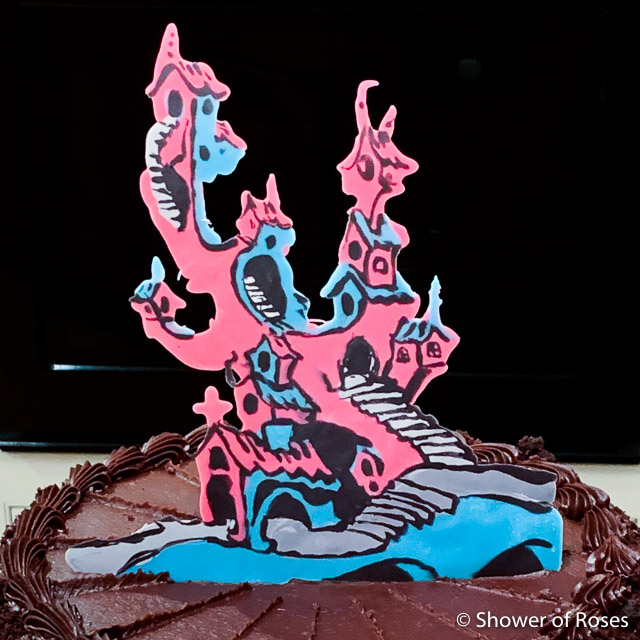 This past weekend we celebrated my husband's youngest brother's birthday! This is the first time the kids and I have ever lived close enough to celebrate his birthday with him so we were all excited when he agreed to come over for dinner! I sent him a text message the week before asking if he had any special requests….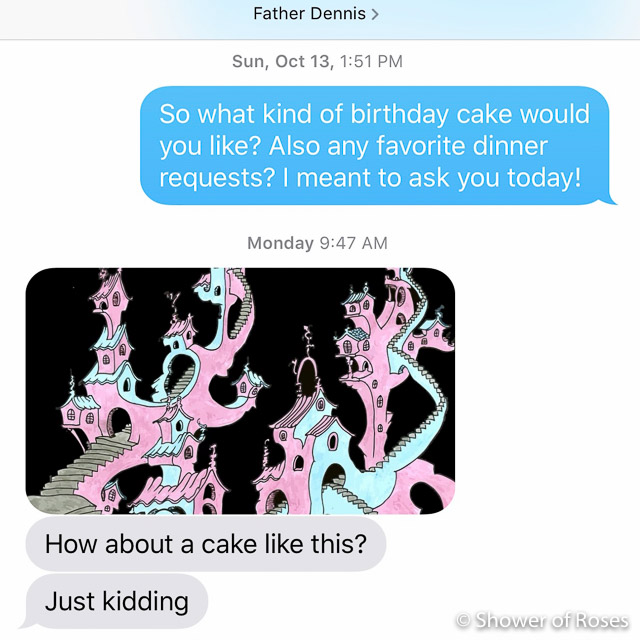 I texted the boys a screenshot at college and they agreed:
"Hahaha you could pull it off"
Well… okay then!
A Few Supplies: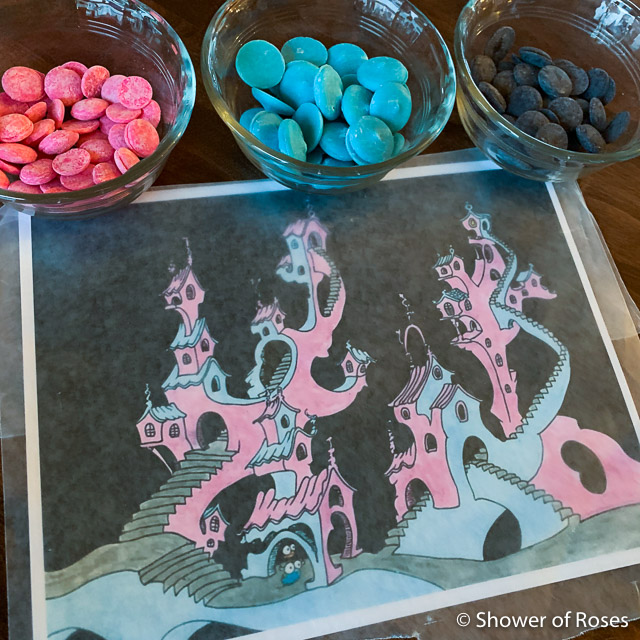 I printed out the image on a sheet of 8×11 paper and covered it with some wax paper.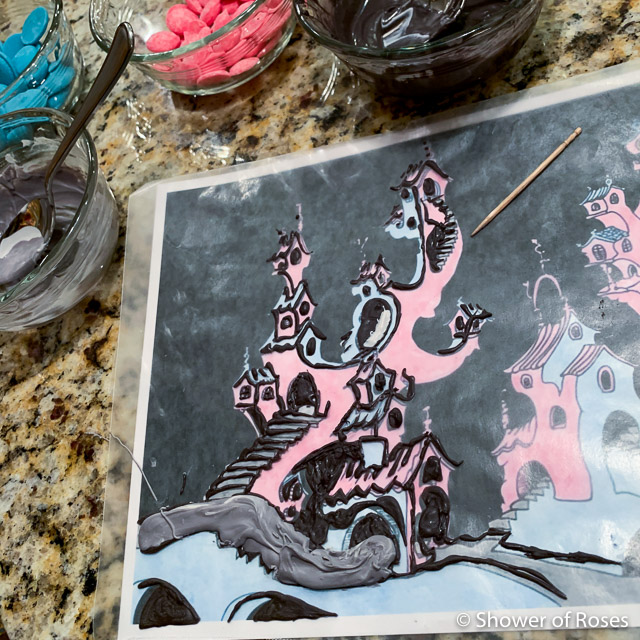 Starting with some black candy melts, I outlined the buildings, windows, stairs, and bridges.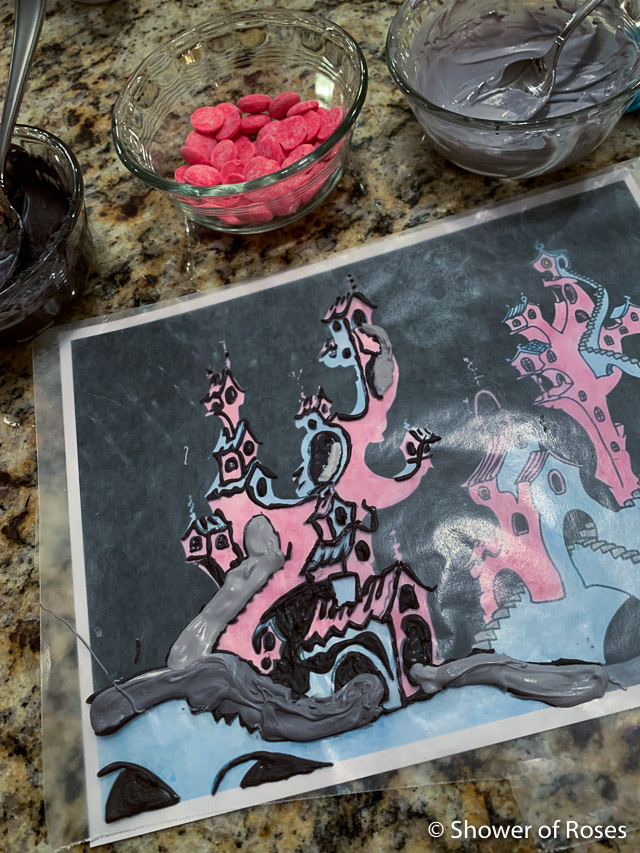 Next I mixed a little of the black candy melts into some white to create various shades of gray for the stairs and filled them in with melted candy.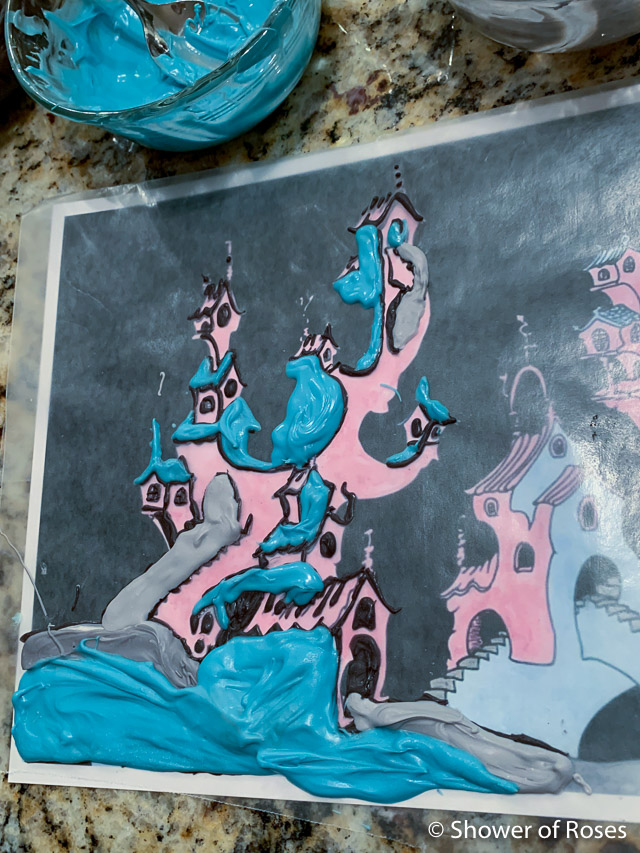 Next I added the blue to some of the roofs, buildings, and the bridge, making sure to make it thick enough to not break apart too easily.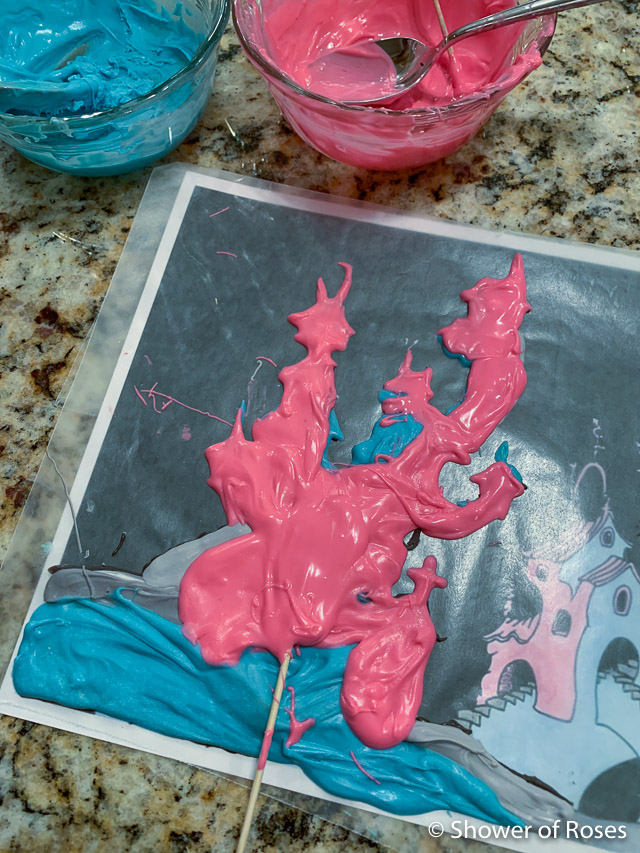 The last color I added was all the pink, filling in all the remaining gaps and covering it all with extra to hold it together. At this point I slipped it into the fridge and had no idea if it was going to turn out or not…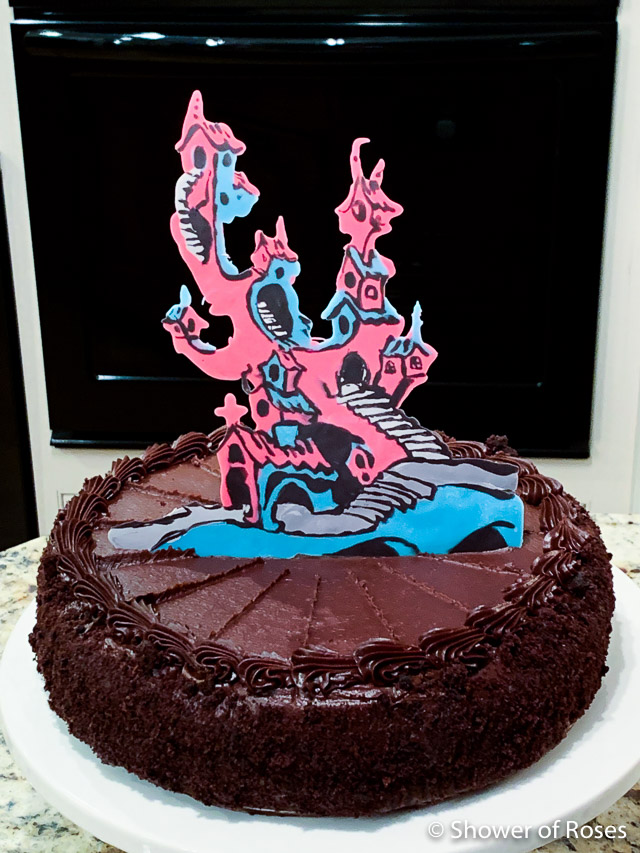 When Father arrived, he apologized for being late and I said, "Oh, that's ok! It gave me time to finish your cake!" He laughed and said he had to come up with something impossible for me… but then looked towards the kitchen, spotted the cake and said "What?! You actually MADE IT!"
Why yes… Yes I did!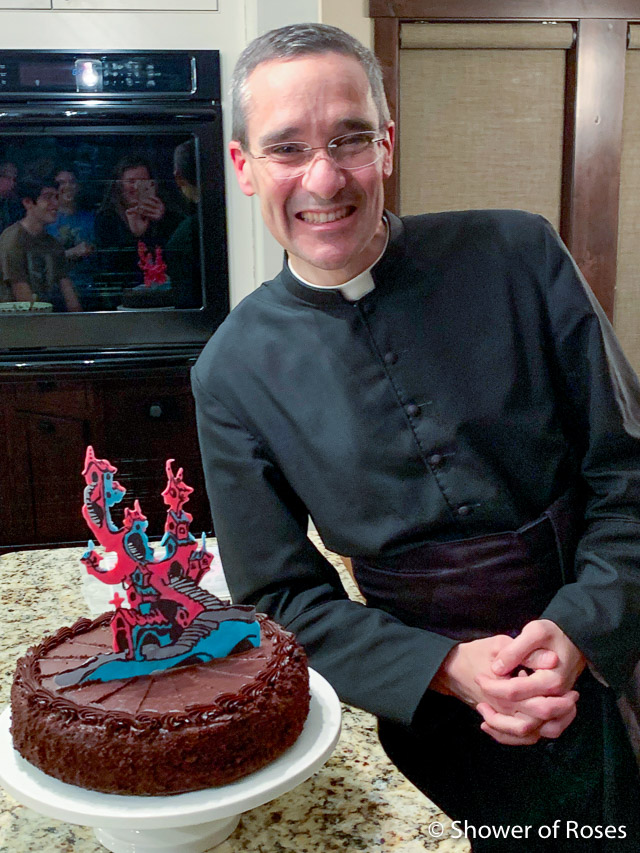 He liked my little addition of the church as well, noticing the cross on the largest building.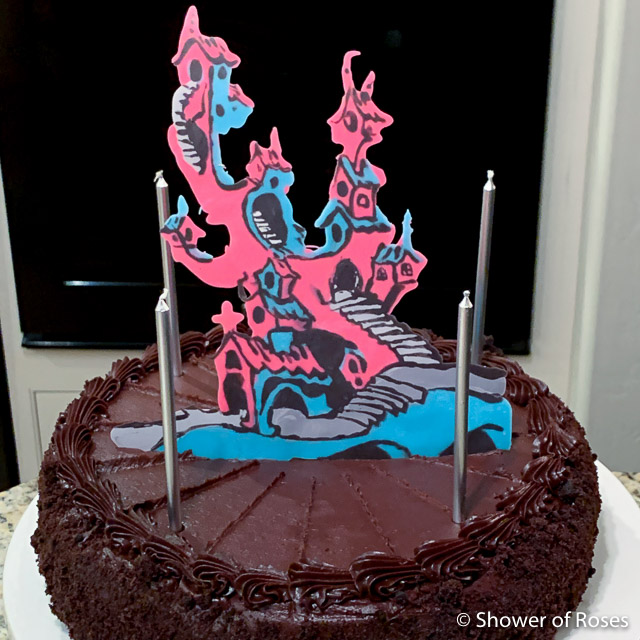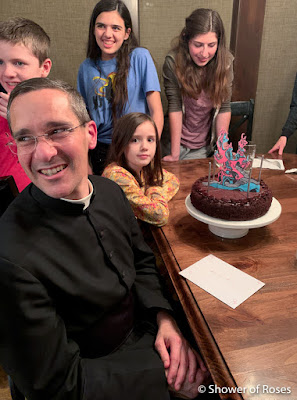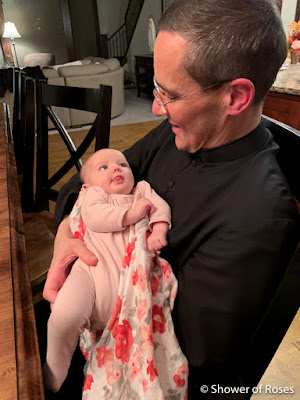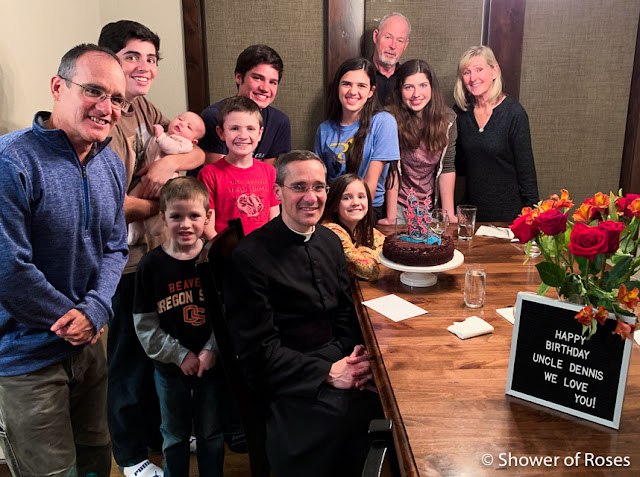 Happy Birthday Father Gordon!