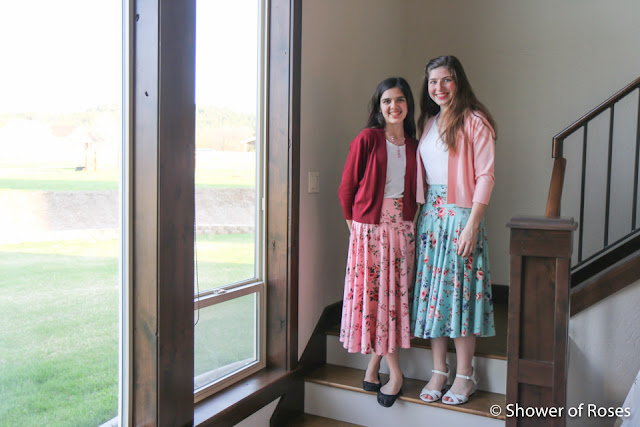 My girls loved their Christmas dresses and skirts (pictured
here
,
here
and
here
) from
Baby My Love
so much that we decided to order their Easter Outfits from Sharon as well! These will most likely also end up being their outfits for my sister's wedding in July. They are so lovely and comfortable too!
I tried to take a picture of all four girls on Holy Saturday, just before we headed out the door to attend the Easter Vigil at our new parish, but our littlest one didn't want to cooperate! 🙂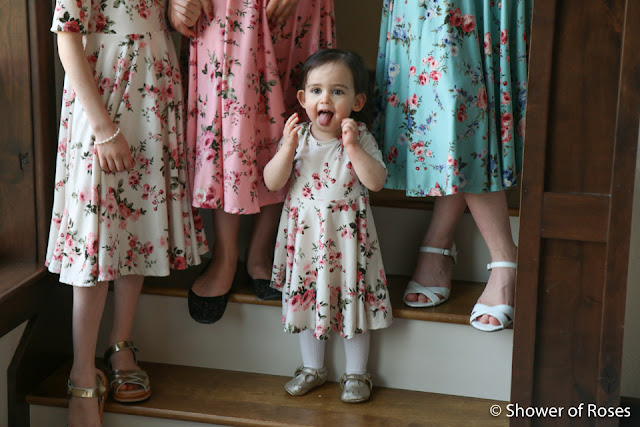 Chiquita: Pink Rose Floral Twirl Skirt (Women's Small) paired with this
Burgundy Cardigan
Baby My Love is currently having a sale and Easter Dresses are currently 15% off!
We also gave Chiquita (who turned 14 on Holy Saturday this year!) a new brown scapular from Stella Marigold Art as one of her birthday gifts, to replace the one we gave her years ago and worn daily.
*Nails painted with Fig from Lisieux Nail Polish!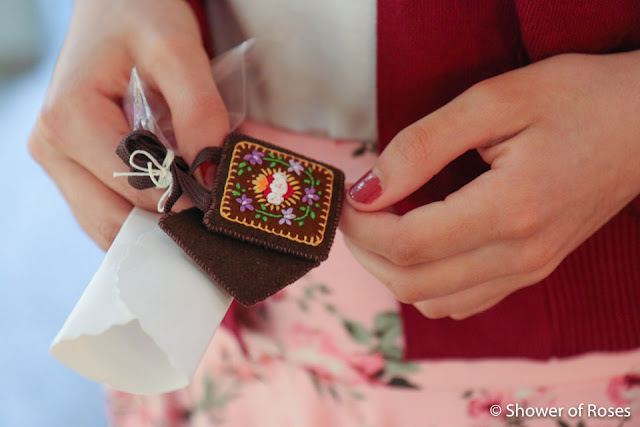 Our older girls have loved singing in the choir this year, here at our new parish, and had been looking forward to and practicing for all of the Triduum Liturgies all of Lent. I didn't get many pictures, but it was all so beautiful! Here is one beautiful picture from the Easter Vigil taken of the girls up in the choir loft by our good friend,
Marc Salvatore
, who happens to be up here visiting!
I'll be back with more Easter pictures sometime soon…