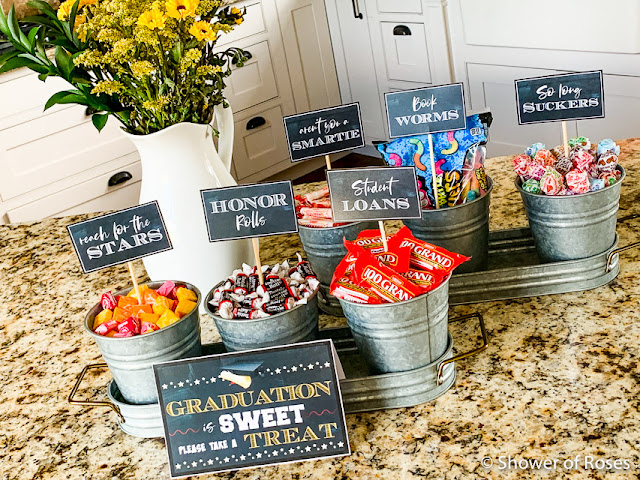 When I ran across the idea for a Graduation Candy Buffet I knew we had to include one for our boys' high school graduation party!
Here are some of the types of candies I used:
I was going to use "You're No Dum Dum" for the suckers, but one of my daughters insisted on "So long Suckers" instead. It cracked the boys up and they know we are all going to miss them dearly.
There are lots of additional options you can use as well: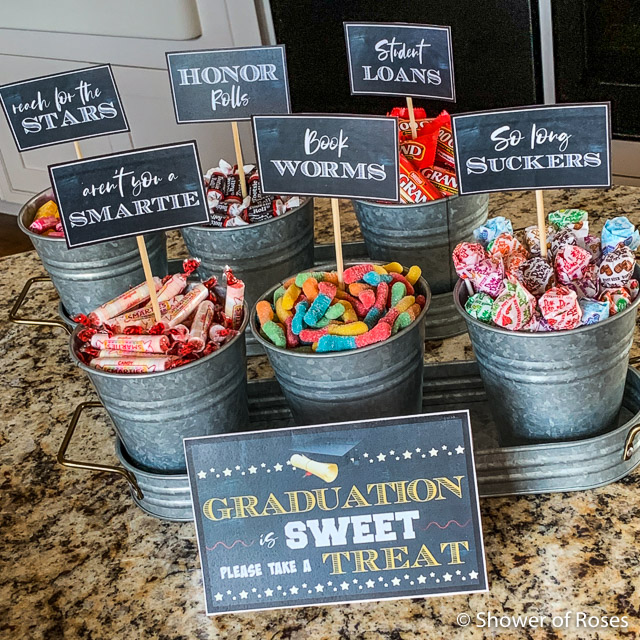 If you'd like to use my signs, you can download them here.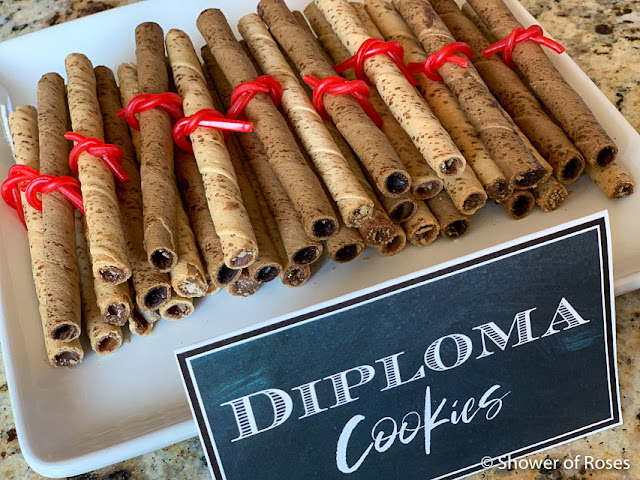 I also made a little sign to go along with our Diploma Cookies made with Pirouettes and some of the leftover Cherry Twizzlers Pull 'n' Peel Candy from our Graduation Cap Cupcakes!