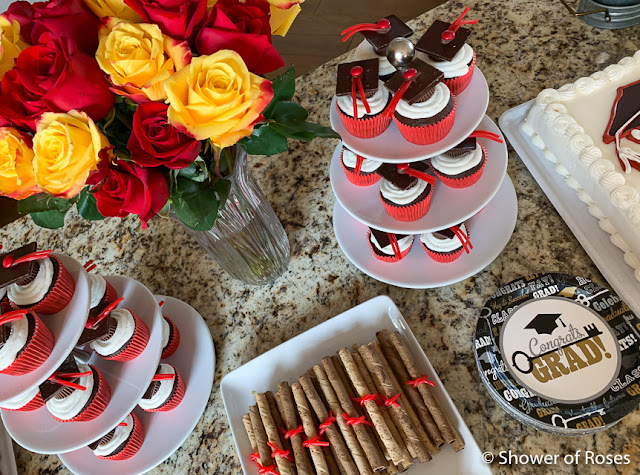 On Saturday we finally had an opportunity to host a High School Graduation Party for our two recent graduates! I'm hoping to share all the pictures soon, but first here are the Graduation Cap Cupcakes we made (inspired by lots of different online pictures) for the party. Didn't they turn out cute?!
Ingredients: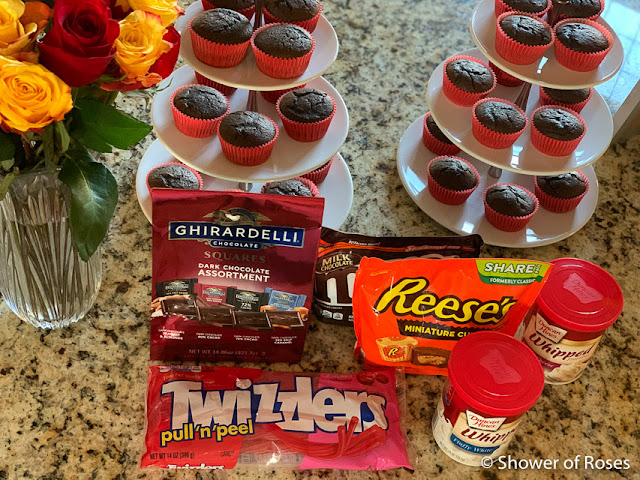 Instructions:
Preheat oven to 350 degrees. Line 24 standard muffin cups with paper liners.
Prepare cake mix and bake as directed on the box for cupcakes; cool completely.
Using a piping bag fitted with a 2Around tip, pipe frosting onto cooled cupcakes.
Pull Twizzlers apart, into individual ropes. Cut each rope into 2-inch long pieces. You will need 48 pieces, two for each cap; set aside.
In a small microwave safe bowl, melt the candy melts on high for 1 minute, stir until melted.
Un-wrap the chocolate squares and peanut butter cups. Place all the peanut butter cups upside-down on two trays. Place a dab of "glue" (melted chocolate) on top of each peanut butter cup and place a chocolate square on top to create the "cap."
Use another dab of "glue" (melted chocolate) to attach the M&M candies and Twizzlers "tassels" to the top of each "cap." Let set.
Top each frosted cupcake with a graduation cap.
Note: If you are hosting an outdoors party, and it is hot outside,
be sure to keep the cupcakes in the shade or the caps will start to melt!