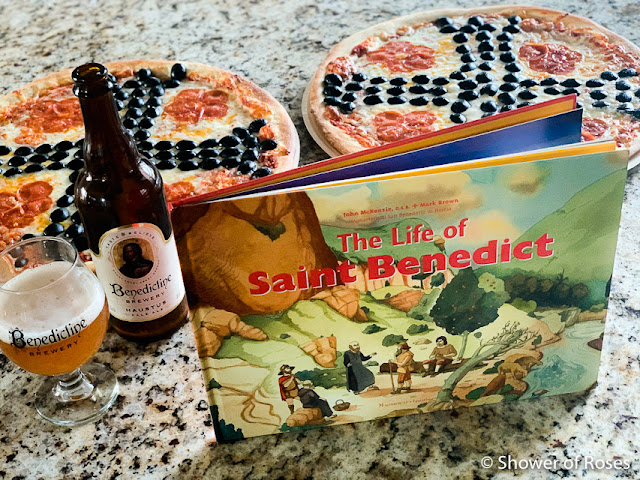 Happy Feast of St. Benedict! 🍻
"In the ordinary form of the Roman rite, the feast of St. Benedict of Nusia is today, the date on which his relics are believed to have been translated to Fleury Abbey in St. Benoît-sur-Loire in France. In the traditional or extraordinary form of the Roman rite, his feast day is March 21, the day of his heavenly birthday. We don't blame you for wanting to celebrate the founder of Western monasticism twice in one year. After all, given all the drinks the Benedictines developed, you'll need far more than one sitting to appreciate them."
While we were in Oregon this past weekend, for my little sister's wedding, we were able to stop back by Benedictine Brewery to purchase a couple more glasses and some more of their great beer. Unfortunately our options were pretty limited following the 4th of July rush!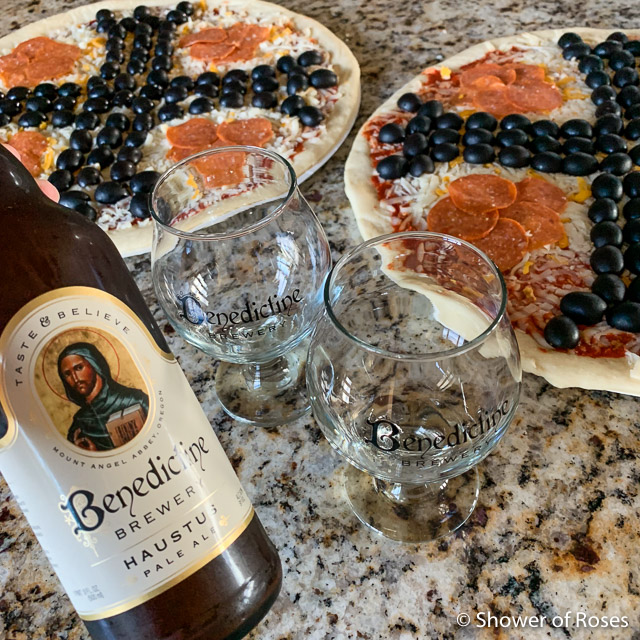 HAUSTUS
Pale Ale
The pale counterpart to Black Habit, best described as a Belgian pale with Northwest influence. Aroma is fresh and slightly spicy, and the mouthfeel is silky and effervescent. Tropical fruit flavors lead to a noticeably hoppy finish. Designed to go with meals. ABV about 6.7%.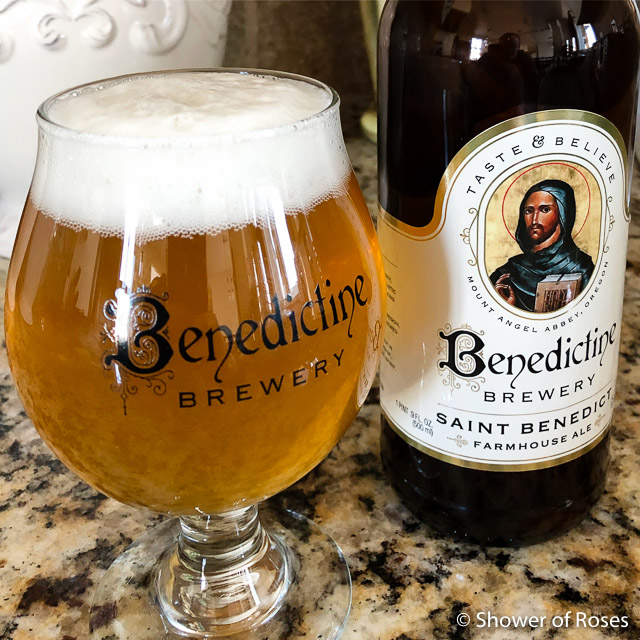 SAINT BENEDICT
Farmhouse Ale
A session ale in the farmhouse tradition, this beer gets its name because it was first brewed on March 21 and first served on July 11, the two annual feasts of St. Benedict. Bears the fresh aroma of yeast. Complex flavor for a lighter beer, with a slightly tart and peppery finish. Stands well as a cold beverage on a summer day. ABV about 4.7%.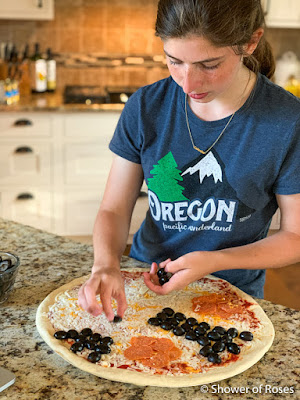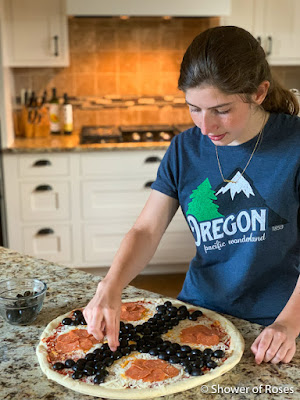 Super easy to make with a couple family size pizzas (cheese and pepperoni) from Papa Murphy's and a couple cans of black olives. Thankfully most of my kids love olives!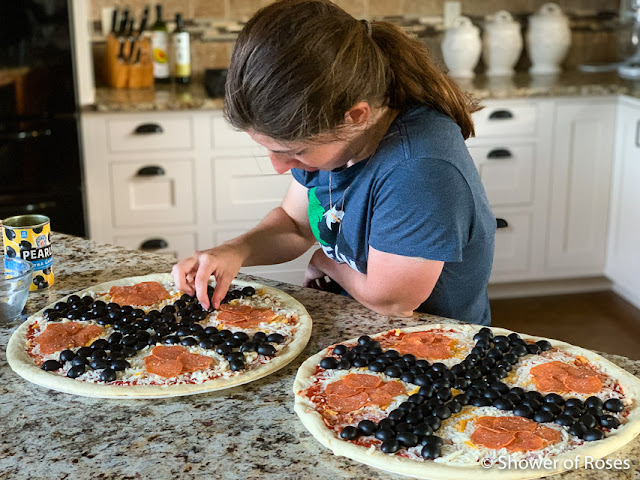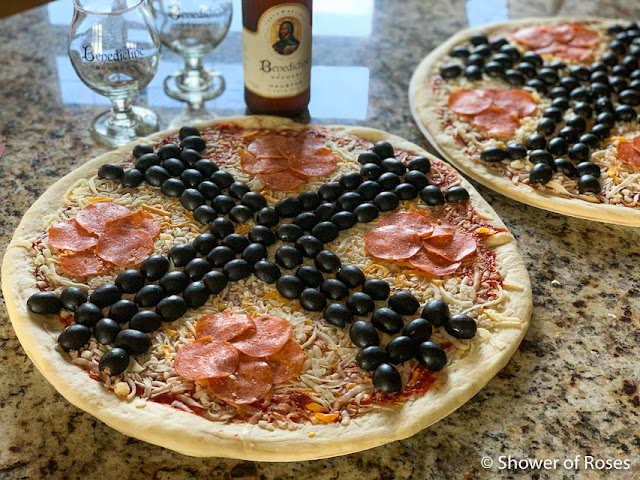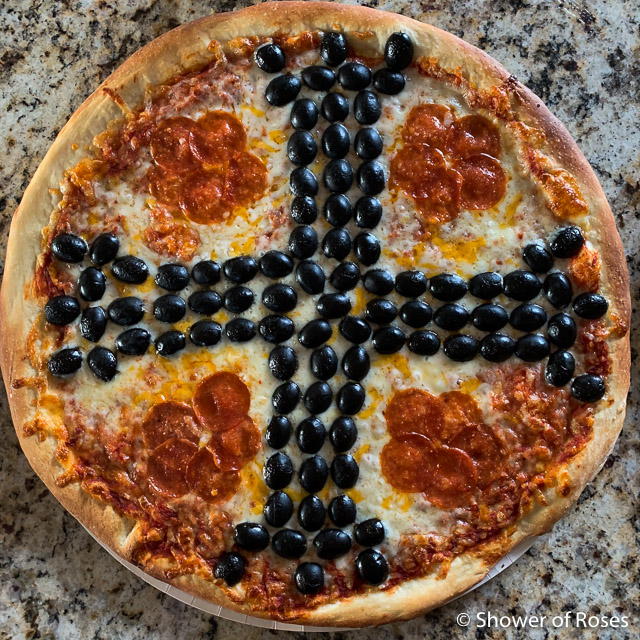 (The Cross of the Holy Father Benedict)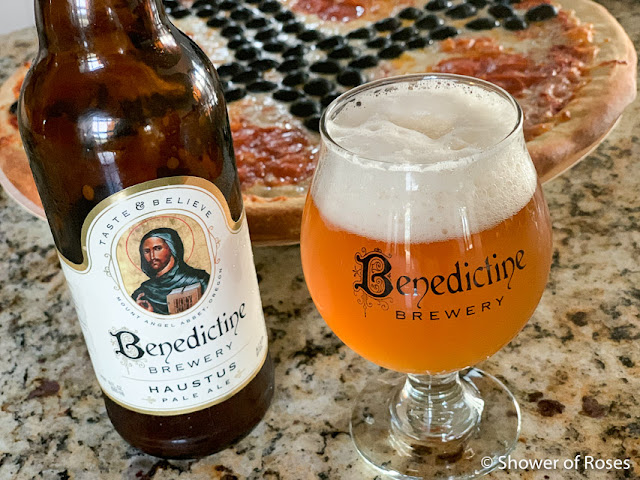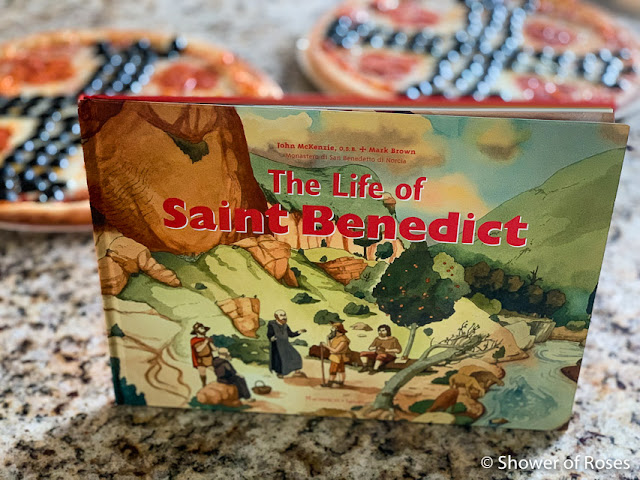 The book is based on his biography by Pope Saint Gregory the Great, and told by a Benedictine monk living today in Italy at the birthplace of Benedict.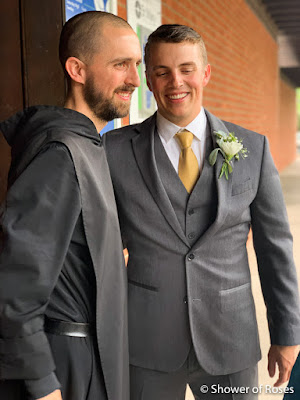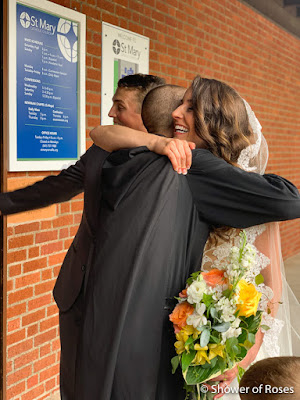 Speaking of the
Monks of Norcia
… Through marriage I ended up blessed with three FSSP priests as brother-in-laws and my little sister ended up with a Benedictine Monk, Brother Evagrius, as a brother-in-law! It was great to meet him this past weekend at Peter & JoAnn's wedding!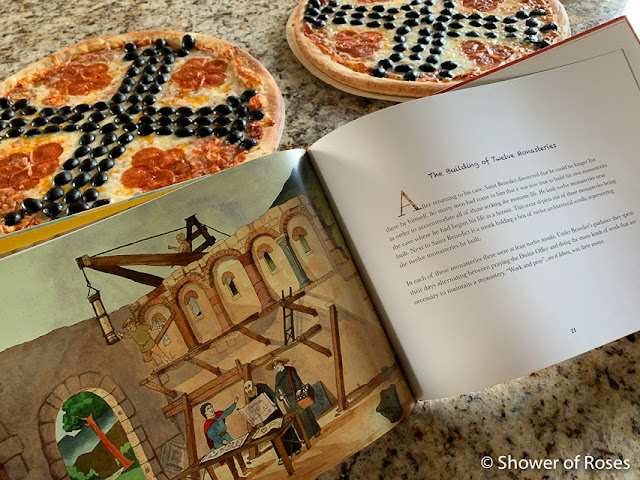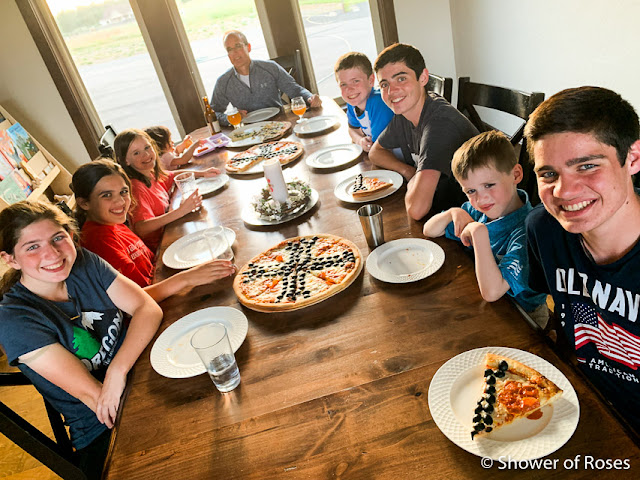 A Prayer for the Intercession of Saint Benedict
Raise up in your Church, O Lord,
the spirit with which our holy father Saint Benedict was animated,
so that filled with the same spirit,
we may strive to love what he loved and to practice what he taught.
Saint Benedict, Ora Pro Nobis!