Happy feast of St. Brigid! ☘️ I haven't been able to respond to all the comments on my last post here on the blog and over at Instagram, but I wanted to thank you all for the prayers and encouragement. I feel very blessed to have been given so much love and support! I saw the doctor again yesterday morning (Jan 31st) and ended up getting another peek at the baby! A little hard to see on the portable ultrasound, but such a relief to hear baby's heart still beating strongly. #week11day4 #dueaug19th2019
St. Brigid, patron saint of babies, pray for us!
I love that Candlemas Day falls on First Saturday this year! My girls are currently busy making crêpes for the French Breakfast they will be serving (along with the rest of the of the girls in our parish's Maidens of St. Joan group) following the Blessing of Candles, Procession and Sung Mass tomorrow morning.
Updated with a couple pictures from Candlemas: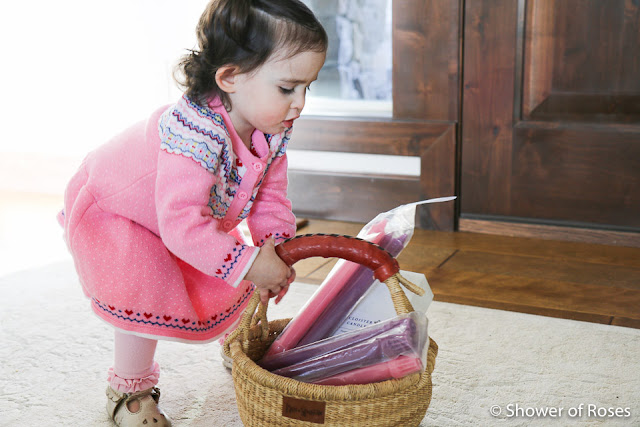 My little helper insisted on carrying the basket filled with our beeswax candles to be blessed at Mass.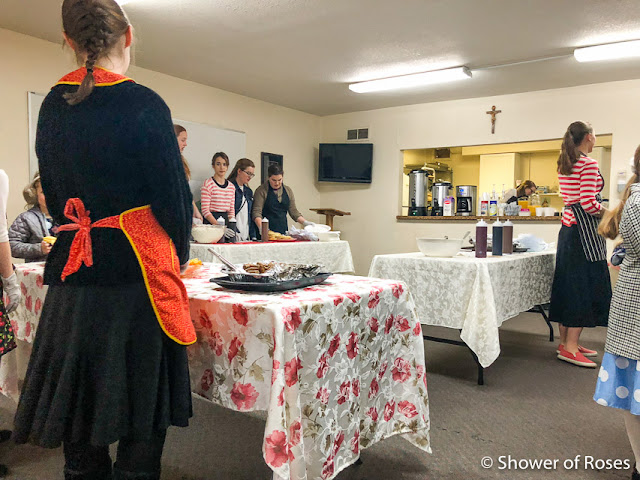 The Maidens of St. Joan ended up cooking (the day before) and then serving (following the First Saturday Mass on Candlemas Day) somewhere between 500-700 crêpes!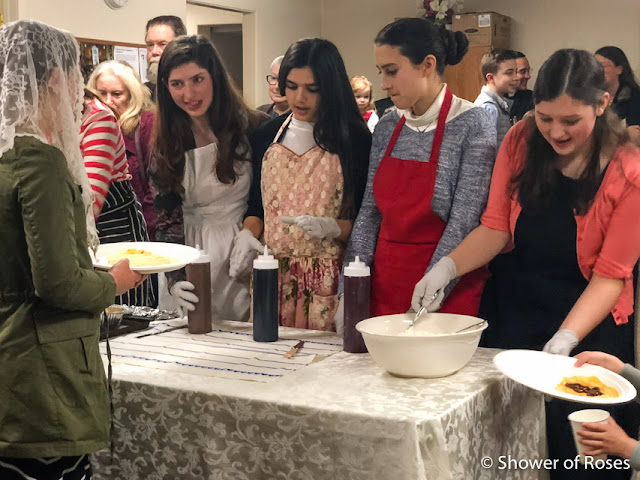 Topping the crêpes with Nutella, Jam, and/or Whipping Cream
The Maidens of St. Joan group is specific to our new parish and was started by our pastor
(my husband's younger brother, Father D. Gordon)
for the teen girls. They have monthly meetings that usually consist of a talk given by Father, maybe dinner or snacks, and also doing something for the parish
(helping the priests wrap gifts before Christmas, ironing the altar boys cassocks/surplices, etc)
. They also help with other events as needed
(making the crepes and helping serve the breakfast tomorrow, for example, and they also recently helped with the pre-Christmas church cleaning, served food at a Meet and Greet with ten seminarians a couple weekends ago, and will be hosting a bake sale to help a fellow parishioner in need, etc).
My girls love it!