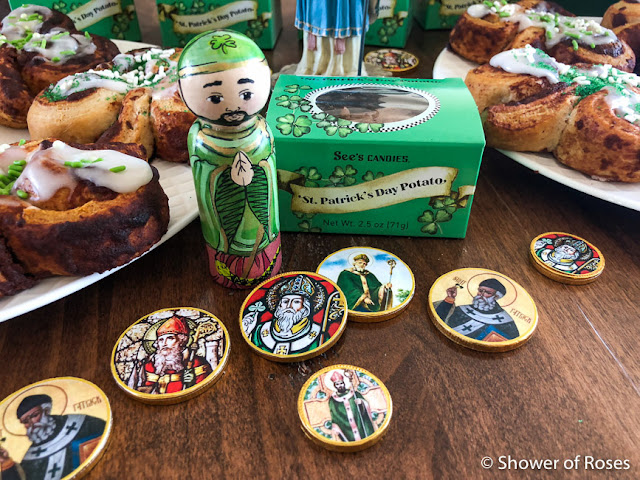 After Sunday morning Mass on March 17th, the feast of St. Patrick, we headed back home to make our annual Shamrock Cinnamon Rolls for with Sunday brunch, then get started on our Irish Beef and Guinness Stew and Irish Soda Bread. ☘️
I hadn't done much to prepare, other than order each of the kids and our priests St. Patrick's Day Potatoes and grocery shop the day before. It is so nice to have a house full of helpful teens who want to pick up my slack when it comes to some of their favorite family traditions/patron saint feast days, since I haven't been feeling very well or had much energy this pregnancy.
We all made sure to wear green and our oldest son had his underneath his Mass shirt. One of my brothers-in-law (Fr. J Gordon) sent Sean and I each a "Can't Keep Calm I'm Irish" t-shirt, but my pregnant tummy isn't fitting into t-shirts very well these days so I let our oldest son have mine.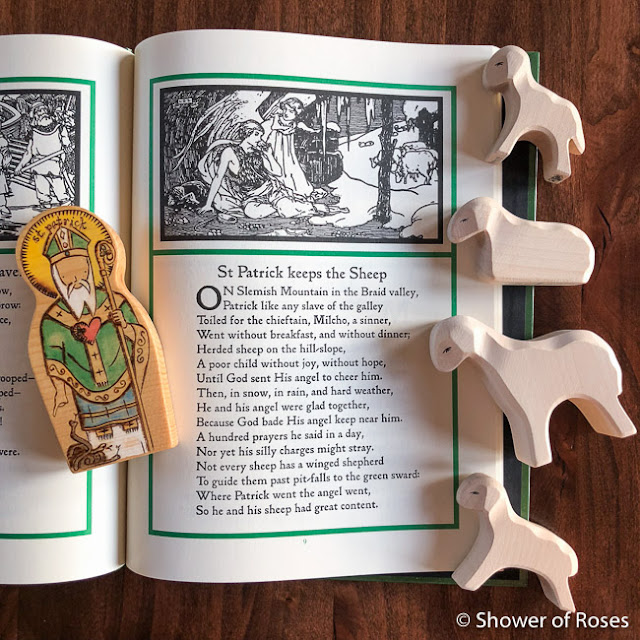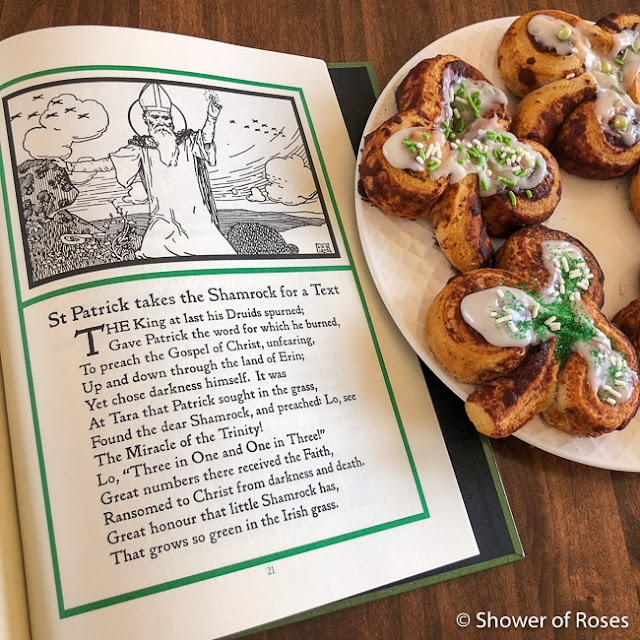 While the girls shaped and baked the Shamrock Cinnamon Rolls (also pictured here and here) and decorated Chocolate Coins with images of St. Patrick, I read some of The Rhymed Life of St. Patrick from our March Book Basket/Cart to the little ones. ☘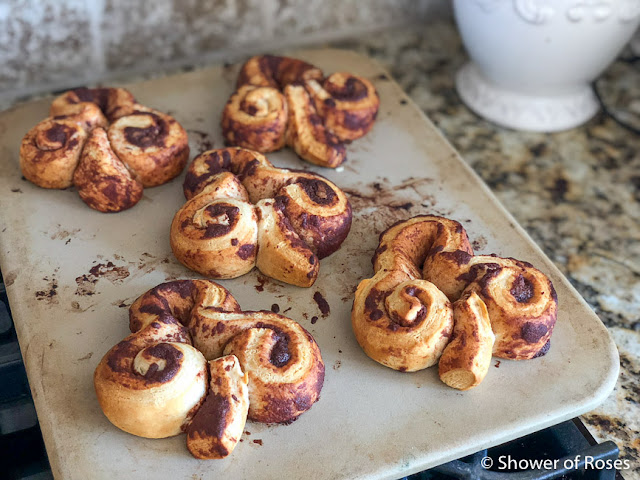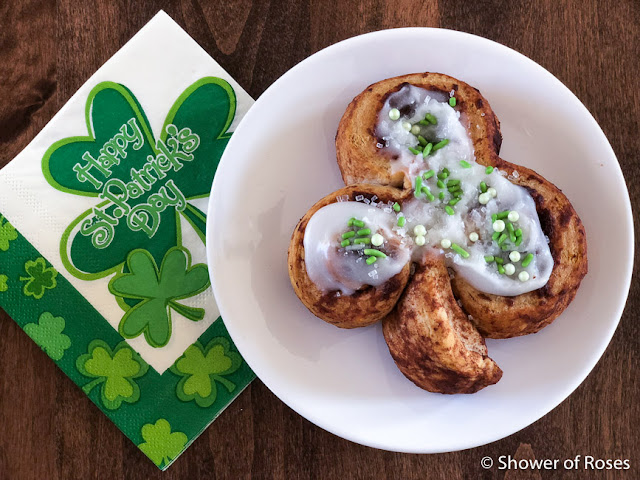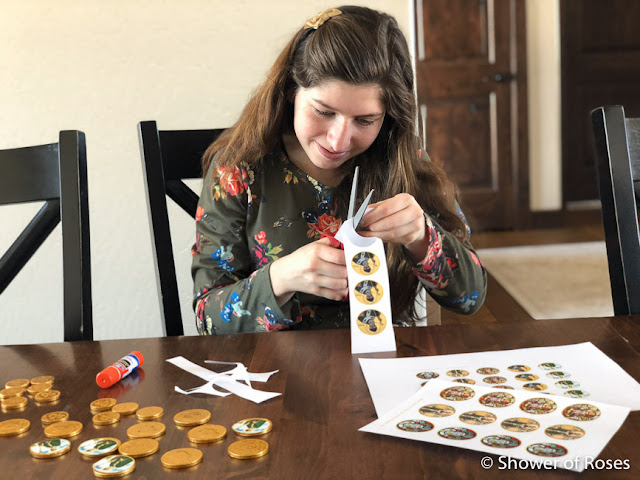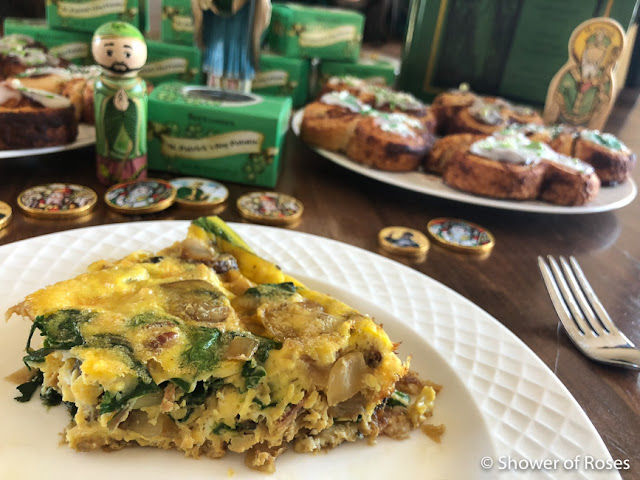 Sean made another amazing Paleo Spinach and Bacon Frittata to go along with the Shamrock Cinnamon Rolls.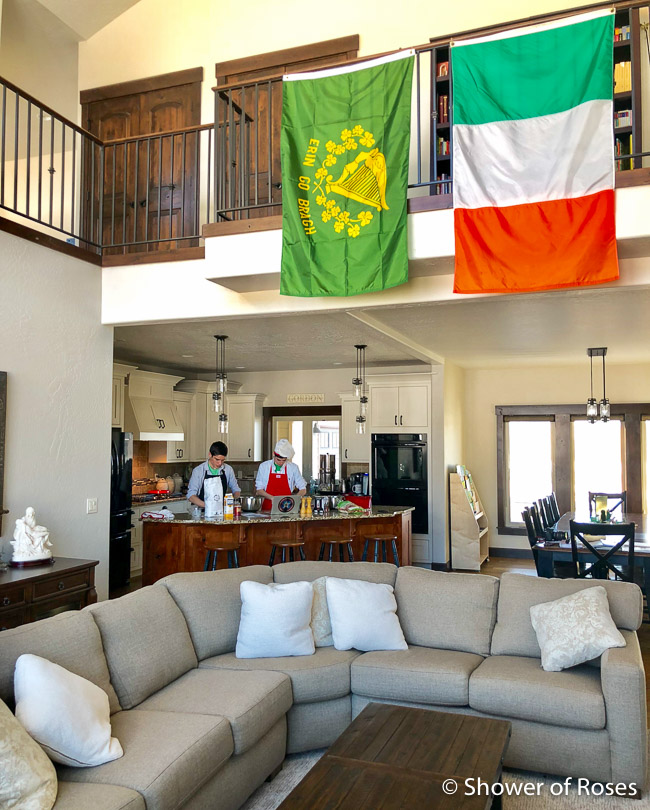 The boys hung a couple flags from the second floor interior balcony, turned on some Irish music, and volunteered to make this year's Irish Beef and Guinness Stew and Traditional Irish Soda Bread. I wasn't able to make it for St. Patrick's Day last year (since I spent that weekend at the hospital with my brother's family – Happy birthday up in heaven to sweet little Millie!) so the boys ended up teaching themselves to make those particular recipes last spring while the rest of us were in Arizona visiting my mother-in-law. They're becoming quite efficient in the kitchen!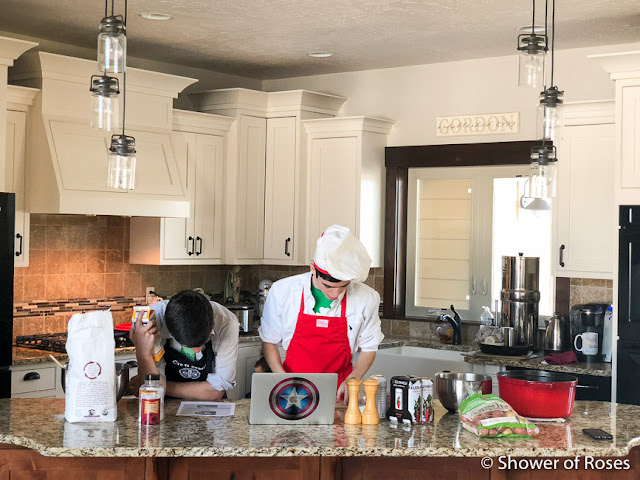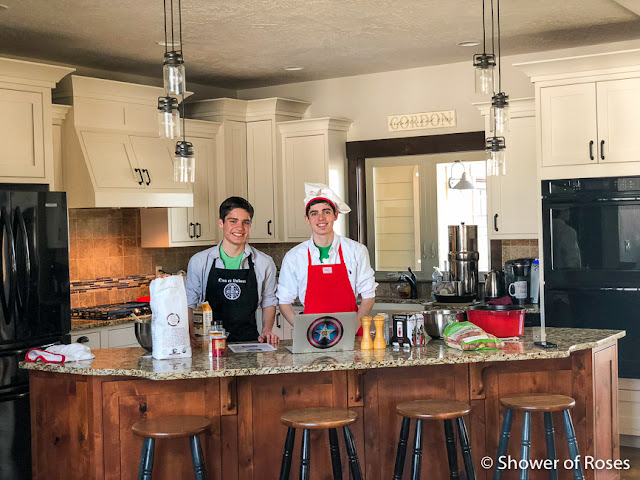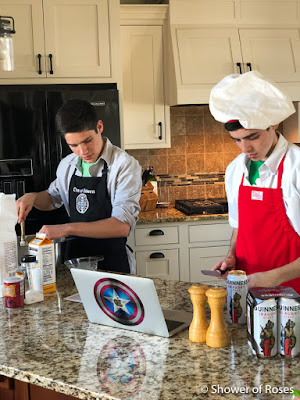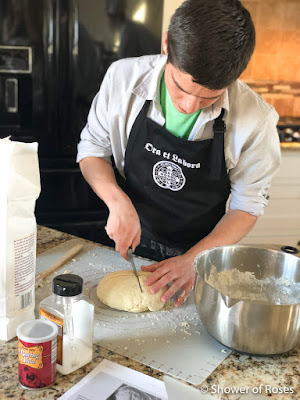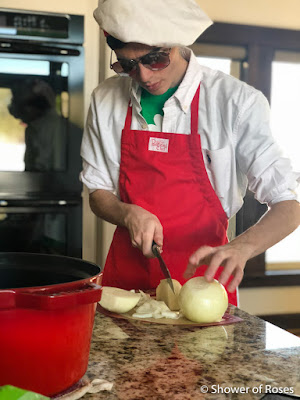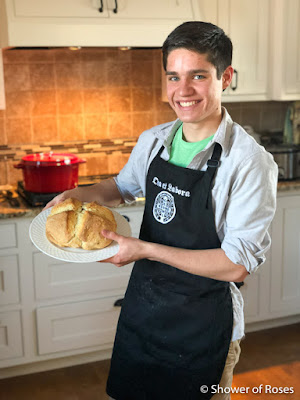 It all turned out beautifully and delicious!
(Ora et Labora Apron can be found over at Catholic Cuisine)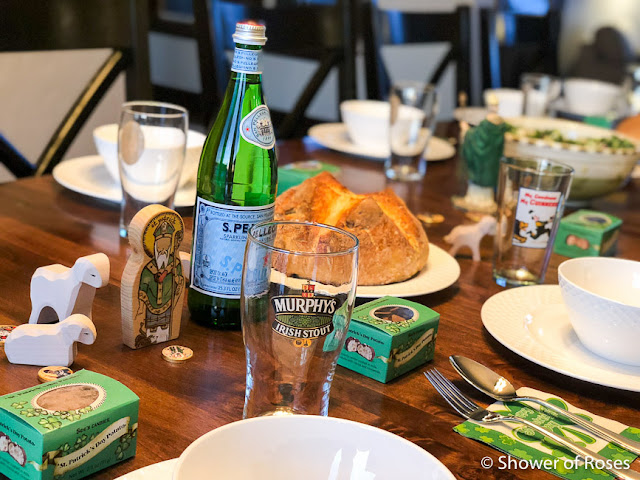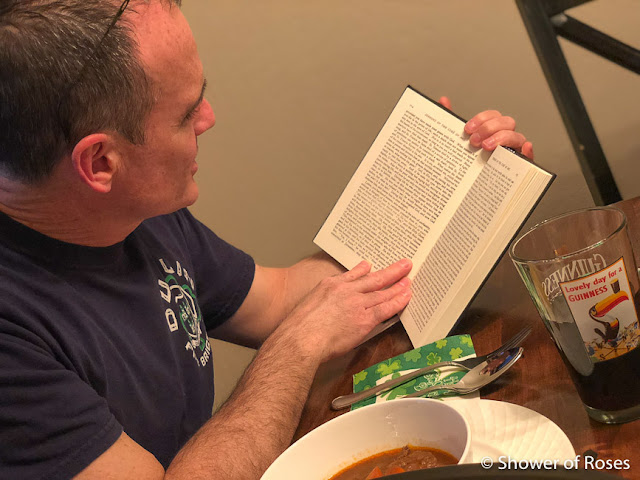 Reading the sermon for the day from our copy of the Sermons of the Cure of Ars
which was recently touched to the Reliquary containing The Heart of a Priest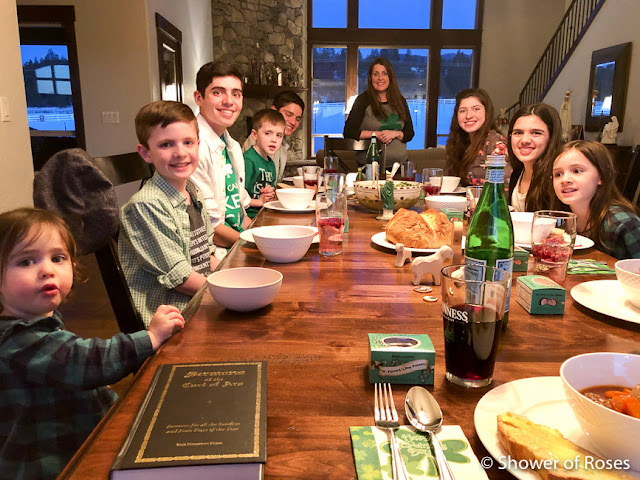 ☘️ St. Patrick, pray for us! ☘️