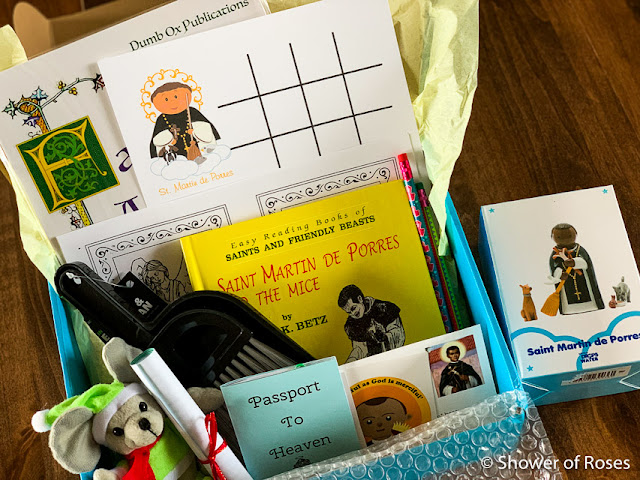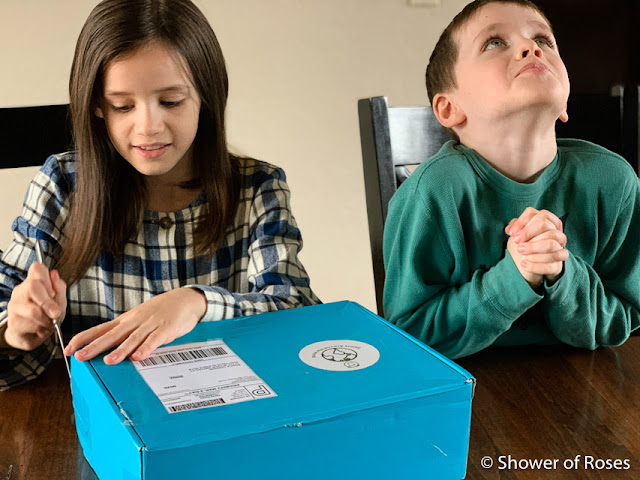 Praying "please let it be another boy saint!" Silly boy.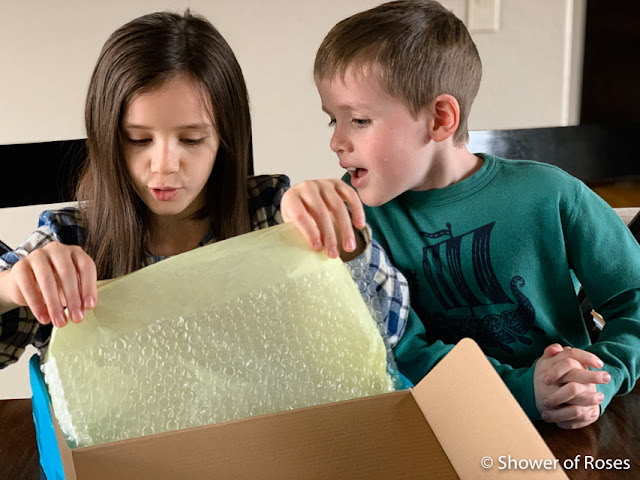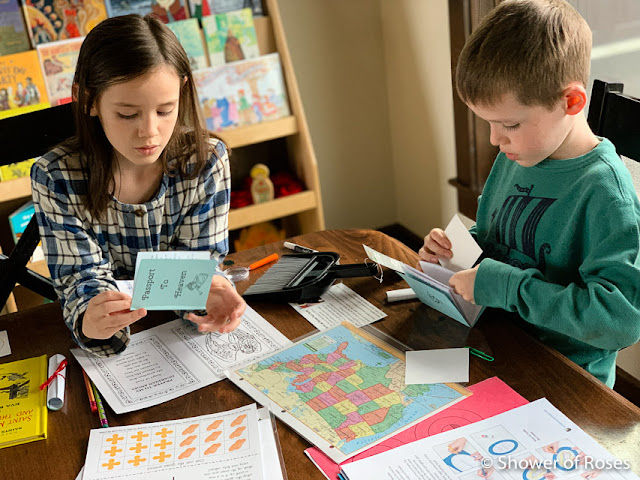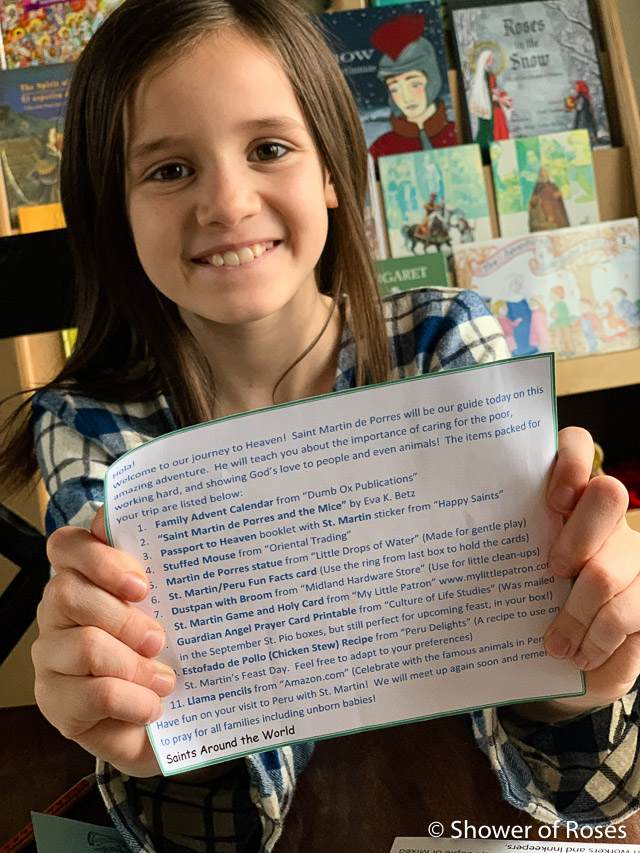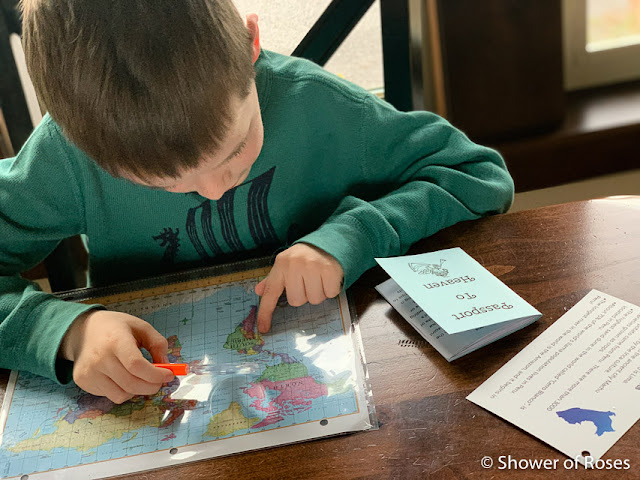 Searching for Peru… Found it!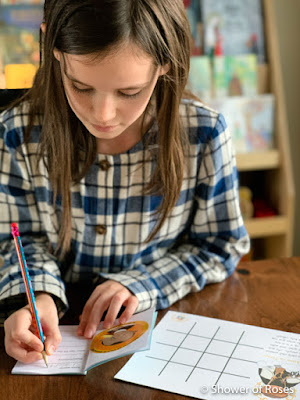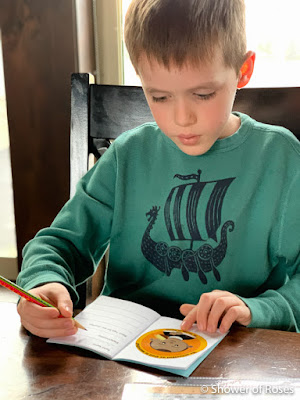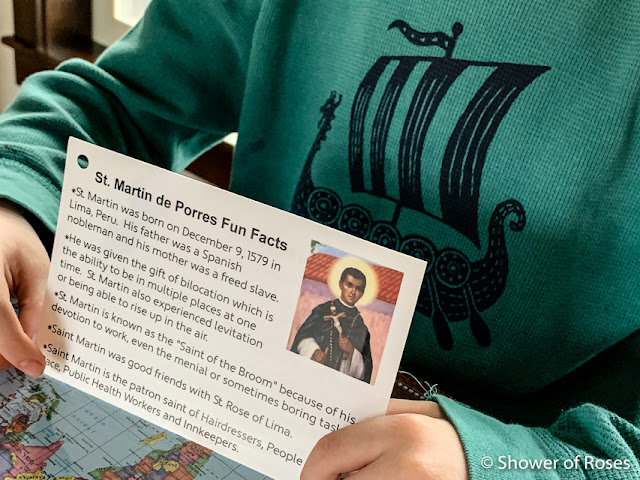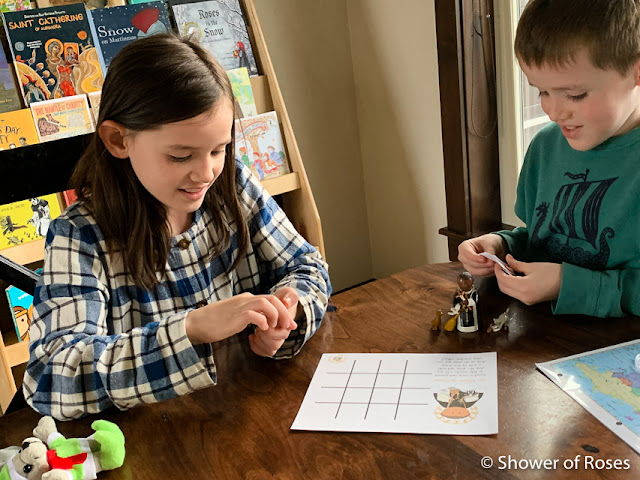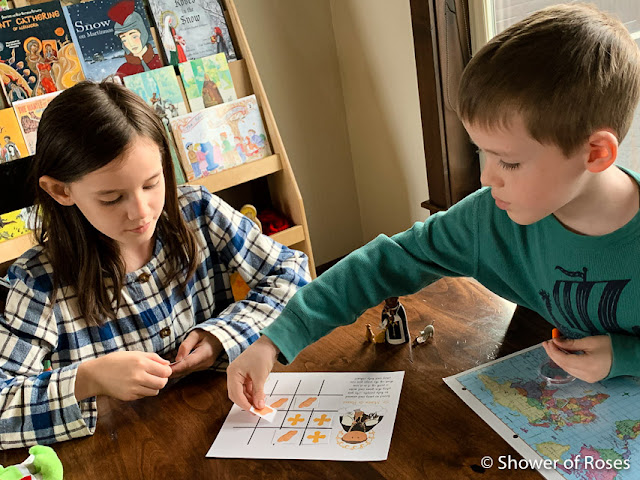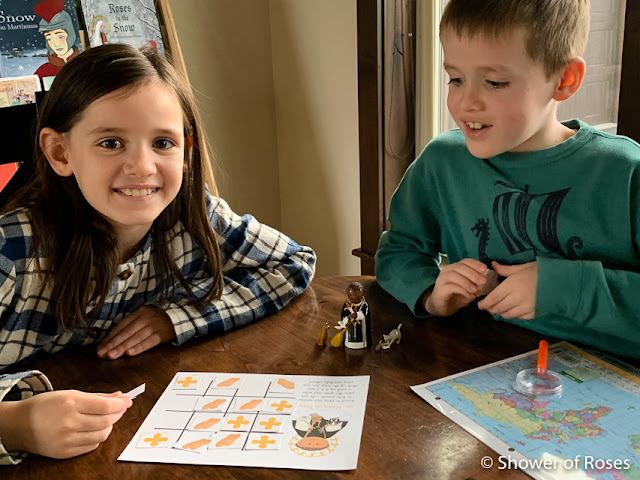 In addition to all the goodies for St. Martin de Porres, the box also included an Advent Calendar and Our Lady of Guadalupe Ornament Craft that we'll save for next month!
Note: Saints Around the World is offering a special edition box for the upcoming feast of St. Nicholas! Check out all the details here.
St. Martin de Porres, ora pro nobis!