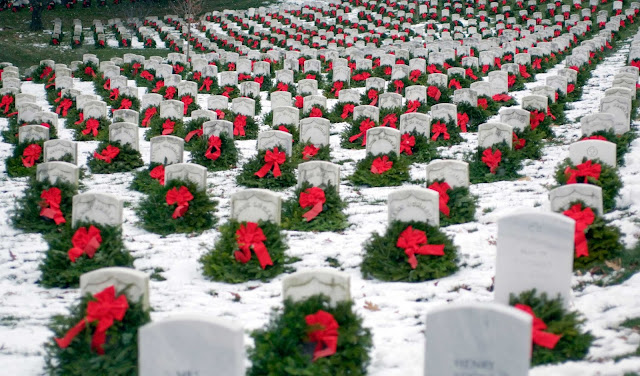 Two of our nieces are American Heritage Girls and they are currently raising funds for their troop and Wreaths Across America! Please consider sponsoring a wreath.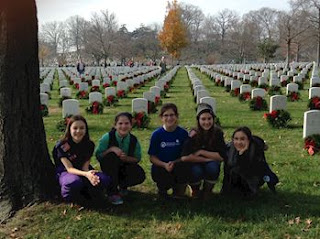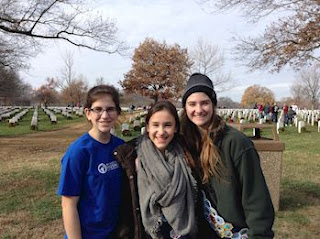 From my sister-in-law:
"On December 14, 2019, Christmas wreaths will be laid on the gravestones of fallen U.S. veterans across the nation.
By sponsoring one (or more!) of these wreaths for $15, you can support our Troop MD0134, which will receive $5 for every wreath sponsored. When joined to prayer for the deceased veterans in Purgatory, you are fulfilling the spiritual work of mercy, 'to pray for the living and dead,' and the corporal work of mercy, 'to bury the dead.'
November is the month of the Poor Souls, so it is a perfect time to pray for these deceased American heroes, who put their lives in harm's way, to liberate the oppressed and to defend the freedoms – especially religious freedom – that we enjoy in abundance here in America.
See our troop's Wreaths Across America fundraising webpage here. Please forward to family and friends to raise even more donations for our troop and to honor veterans!"