The month of October is dedicated to the Most Holy Rosary and Respect Life Month. I took these sweet pictures of our baby girl back in February, when she was six months old, but since we just celebrated the feasts of the Holy Guardian Angels and Our Lady of the Rosary, I dug them up to share with you all. ♥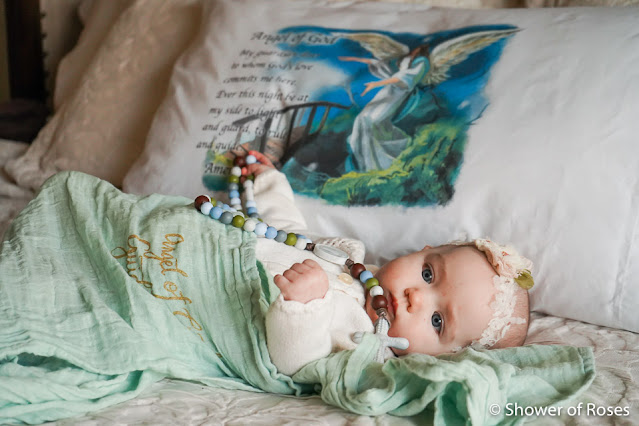 Beside each believer stands an Angel as protector
and shepherd, leading him to life.
– St. Basil the Great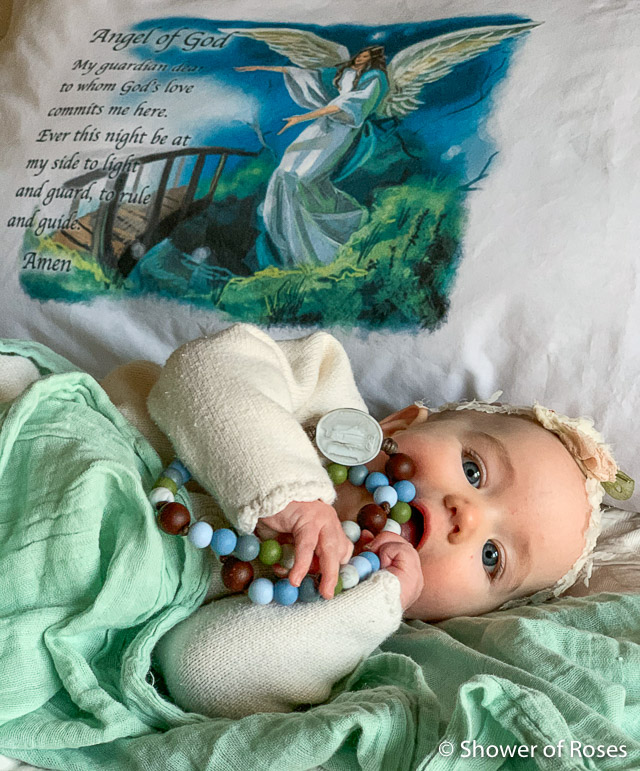 If we could only see the JOY of our guardian angel
when he sees us fighting our temptations.
– St. John Vianney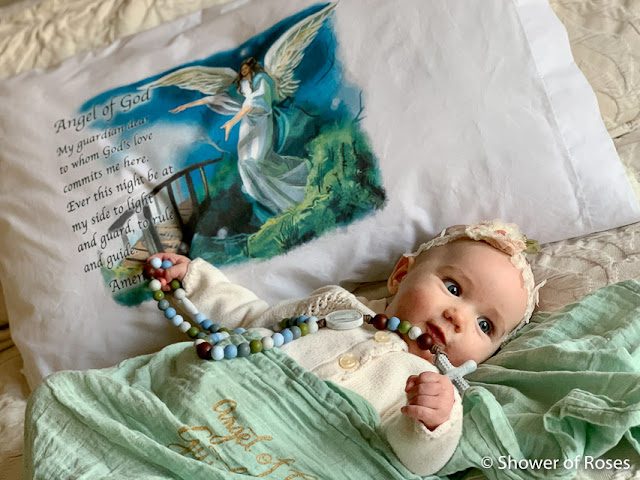 "God's love does not distinguish between the infant in the mother's womb or the child or the youth or the adult or the older person.
In each one God sees His image and likeness.
Human life is a manifestation of God and His glory."
"The Rosary is the most beautiful and the most rich in graces of all prayers; it is the prayer that touches most the Heart of the Mother of God…and if you wish peace to reign in your homes, recite the family Rosary."

– St. Pius X