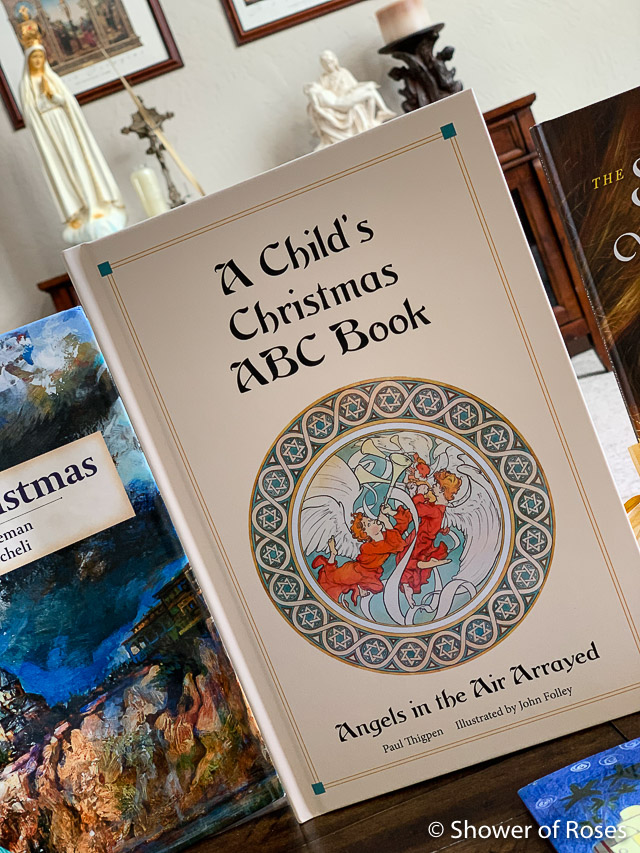 "And there shall come forth a rod out of the root of Jesse, and a flower shall rise up out of his root."
– Isaiah 11:1
One of the books we choose as a gift for our children this year is the brand new release from TAN. I asked my husband to write a short review (not sponsored) to share with you all, along with some additional pictures I took, while I keep working on pulling together this year's Christmas Gift Guide and our annual Advent Giveaways. Thank you, Sean!
Paul Thigpen and John Folley team up in 2020 to deliver a new, artistic, and meaningful Christmas book for children!
The theme is an ABC Book as many parents have seen, except this one captures the events of the Incarnation in a smooth, easy to read storyline.
From A to Z we follow the Holy Family and the Magi in short rhyming verses and ponder the illustrations. Some of the artwork includes inquisitive Christian symbolism providing opportunities for reflection to both children and adult readers.
"A Child's Christmas ABC Book" is another meaningful way to enrich you and your child's appreciation of the Incarnation this Christmas.