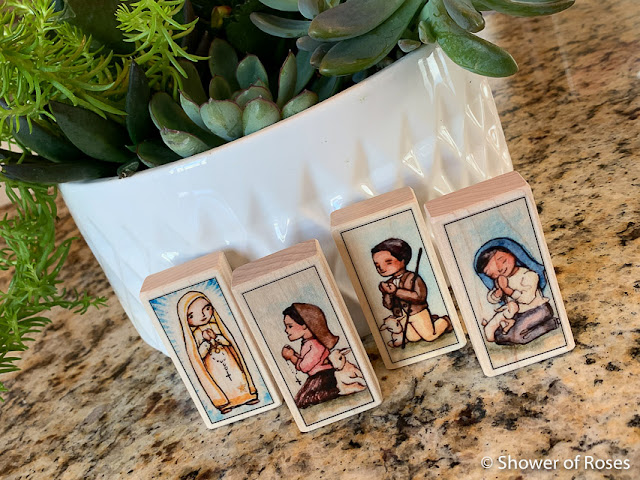 "Are you suffering a great deal? Don't lose heart.
I will never forsake you. My Immaculate Heart will be your refuge and the way that will lead you to God."

– Our Lady of Fatima, Portugal 1917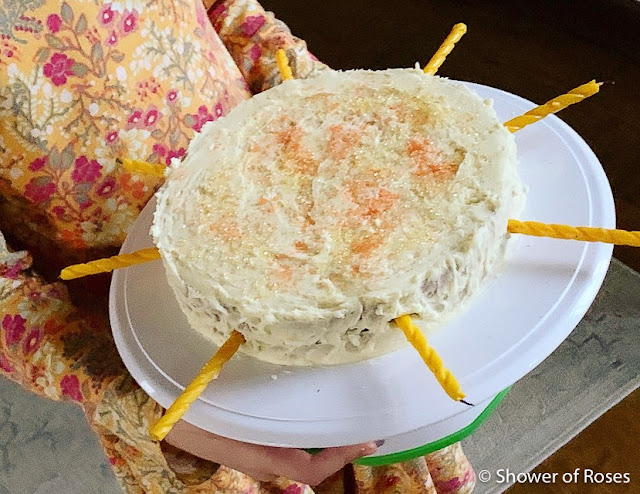 Our eldest daughter did a great job making this year's cake and the kids loved blowing out the spinning candles! This idea was
originally shared
by Catholic Cuisine contributor Mary Machado in 2010.
This cake is also perfect for commemorating the anniversary of the day the sun danced above Fatima, Portugal on October 13, 1917.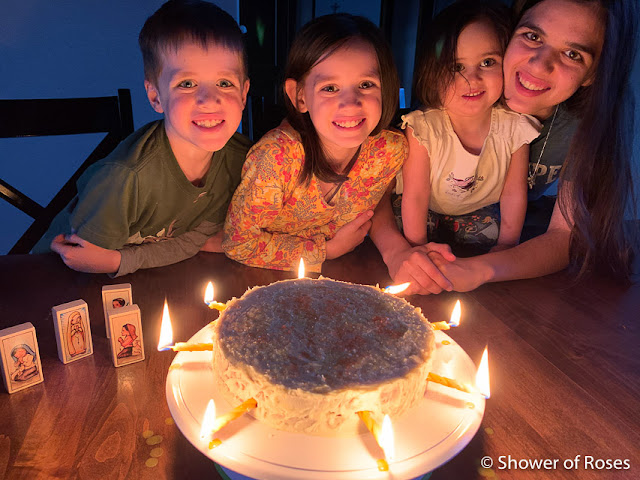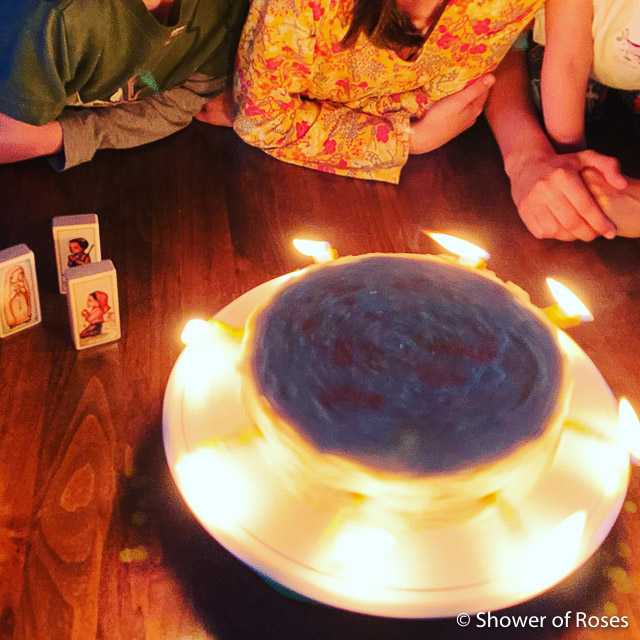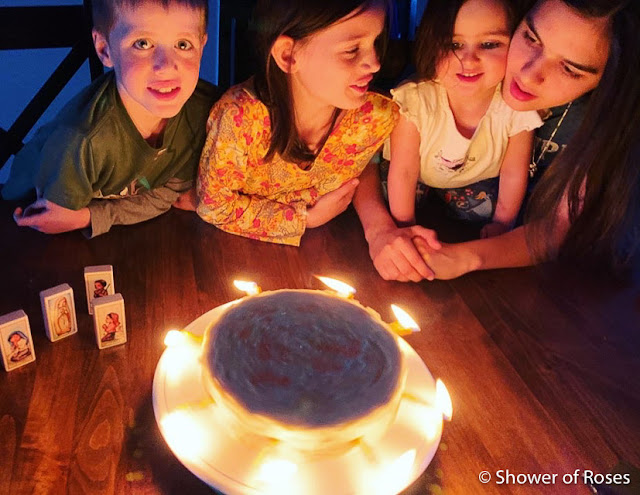 "My God, I believe, I adore, I hope and I love Thee!
I ask pardon of Thee for those who do not believe,
do not adore, do not hope and do not love Thee."
While they were all enjoying cake, I was playing with this little cutie.
Her squinty smiles are the best!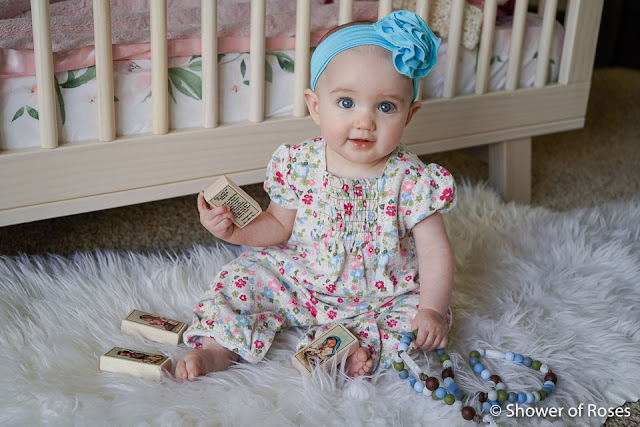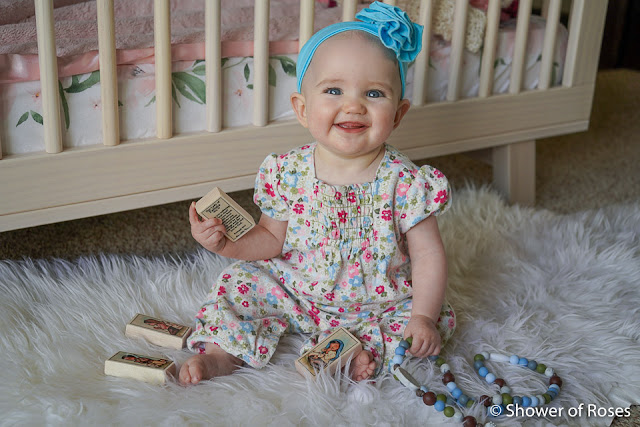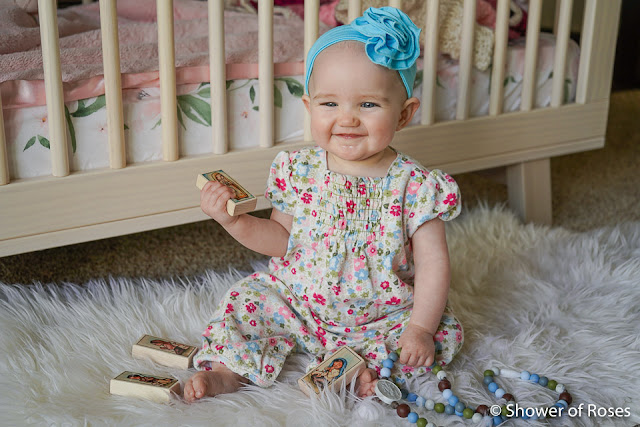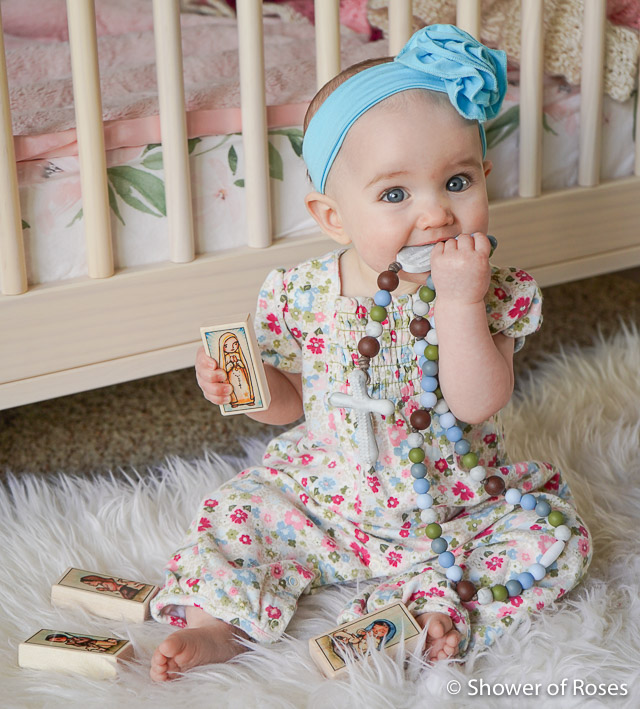 "O my Jesus, forgive us our sins, save us from the fires of hell, lead all souls to Heaven, especially those most in need of Thy mercy. Amen."
Our Lady of Fatima, pray for us!