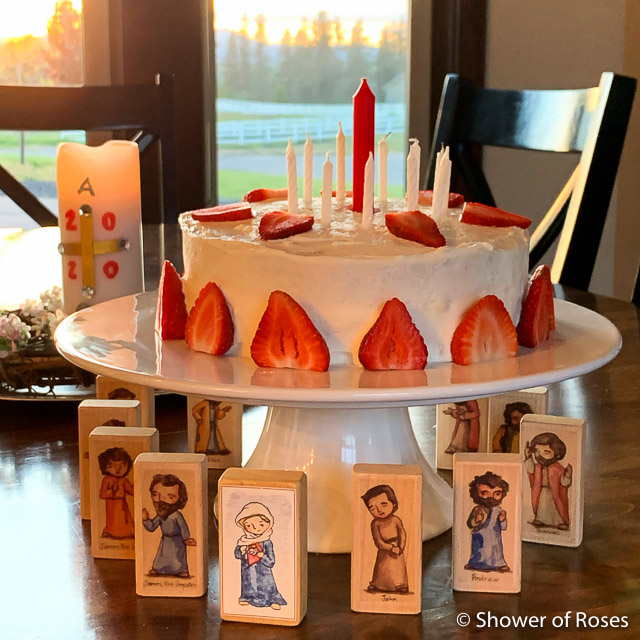 Our Annual Pentecost Cake
Since Pentecost if the Birthday of the Church, our family always celebrates with a birthday cake! Our cake is usually a white cake with white frosting since Pentecost is also known as Whitsunday. The large candle in the center represents Christ our Light, who promised to send the Holy Ghost, and the 12 smaller white candles represent the 12 Apostles and the tongues of fire. The 7 red hearts (strawberry slices on this cake) represent the 7 gifts of the Holy Ghost, and the 12 strawberries, placed around the cake, represent the 12 fruits of the Holy Ghost.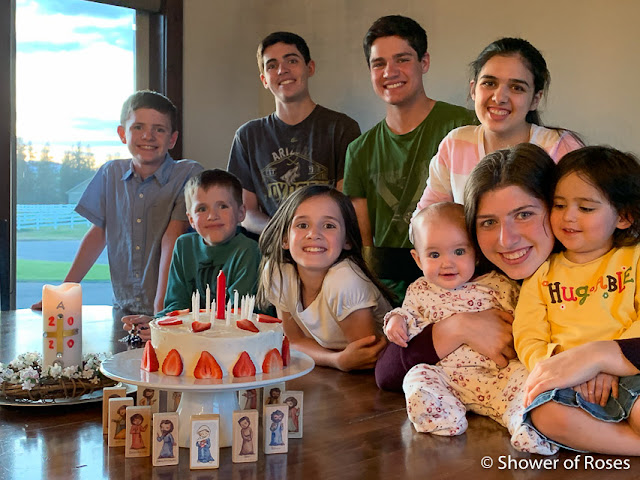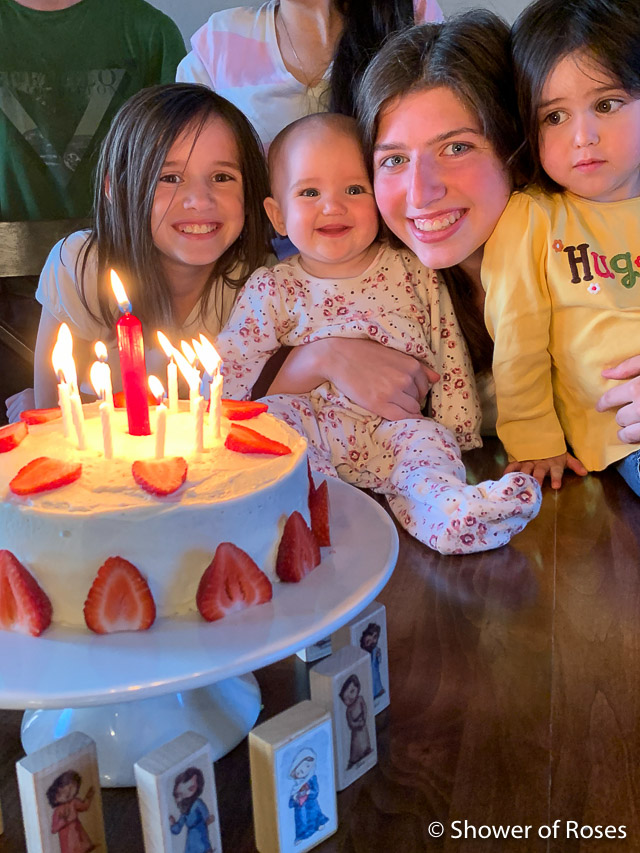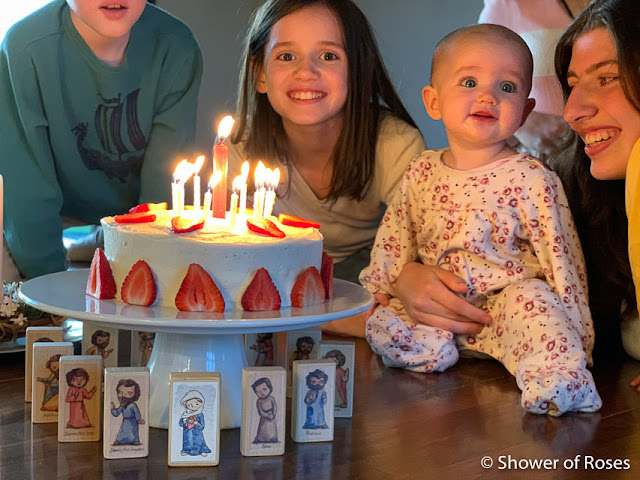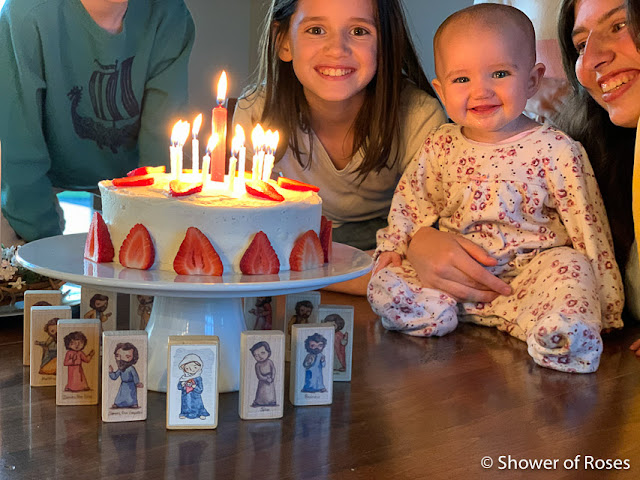 I didn't realize until looking back through some past pictures that "Rose" wore that same rose covered outfit as a baby on Pentecost Sunday 10 years ago… How has that possibly been 10 years already?!?