Author Maura Roan McKeegan delivers another inspiring and superbly illustrated true story of faith and redemption for children. Keeping true to her storytelling ability, the author delivers a captivating account of the nobleman saint, St. Conrad of Piacenza. Young readers will be drawn immediately into the fascinating aristocratic life of a nobleman as they are swept into what will become the young Saint's life altering test in life.
As the story unfolds the readers are treated to the colorful illustrations of the Italian countryside. The medieval calligraphy and illuminated lettering in the text offers a relevant touch for the time period of our story.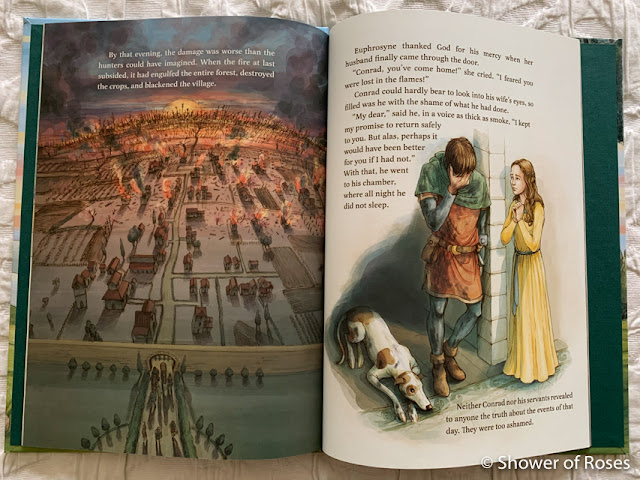 One poor decision made by our young saint's poor judgment suddenly alters the course of his future. Conrad is then faced with another decision in a collision of conscience that could seal his eternal fate. In the end, we learn the lesson of honesty and accountability.