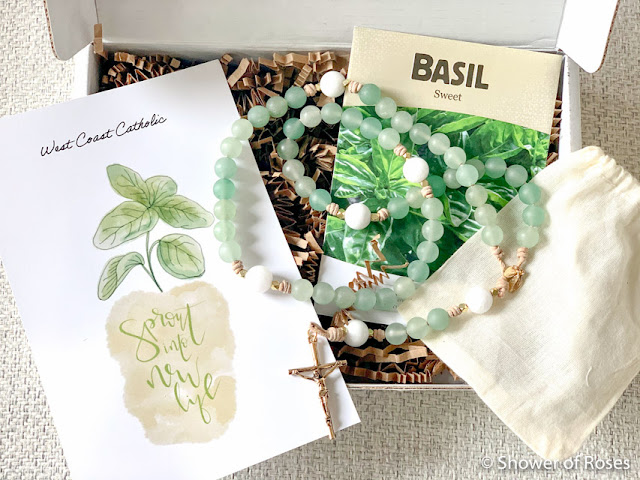 I've been getting the best mail lately! Have you seen the beautiful rosaries from West Coast Catholic yet? The Gardener Rosary was launched today and it is so lovely. I thought I'd be tucking it into one of my daughters' Easter Baskets, but I might just keep this one for myself. It comes in a great little box and would also be perfect for sending directly to those special to us (relatives, best friends) who we will sadly not be able to spend Easter with this year due to the current quarantine restrictions… We should all be praying the rosary every day, especially during these crazy trials.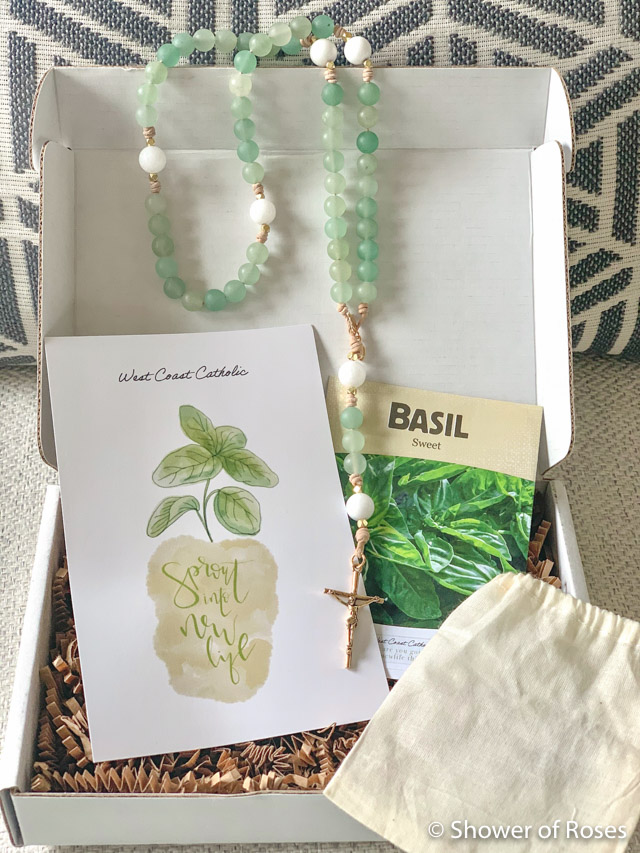 In John 20:11-18, Mary Magdalene goes back to the tomb to find Jesus' body. Instead, she meets Jesus himself who is disguised as a gardener, and encourages her to speak the good news. Easter is a time of new life, and new beginnings, and sometimes we need "a gardener" to plant us in good soil, water us, and care for us so that we can grow. Our new rosary with its leaf green beads and gold sprout charms, resemble a little plant, to serve as a reminder that Jesus brings us new life.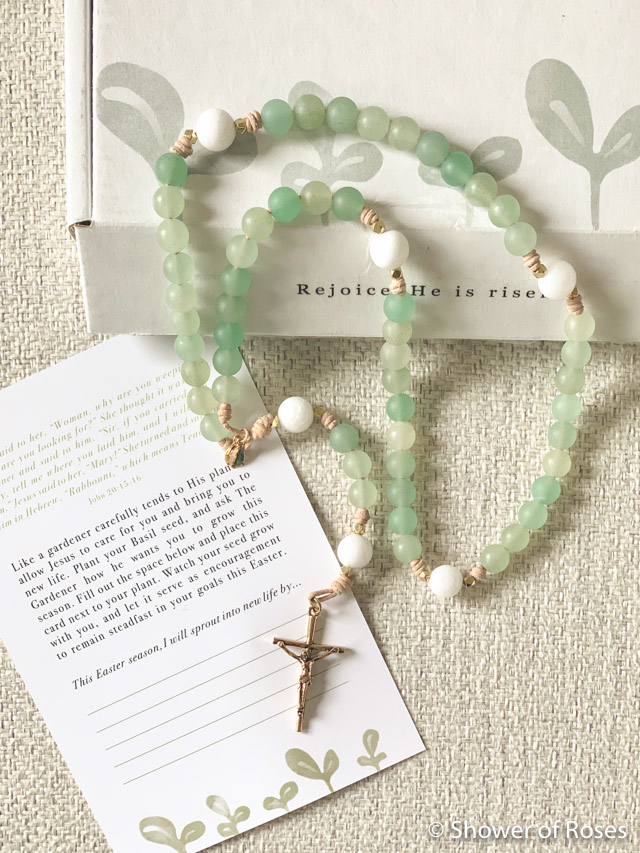 Each rosary comes with a free motivational print that you can personalize with your own goals, and a packet of Basil seeds that you can plant and grow along with this season. #sproutnewlife
They suggest ordering by 04/06/20 for delivery by Easter, but it's a limited edition and I'm hearing they are selling fast so don't wait.
SAVE 10% with coupon code JESSICA10