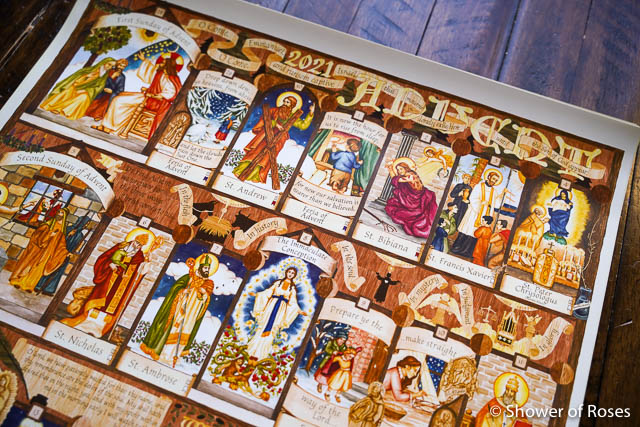 My absolute favorite new resource for incorporating the Liturgical Year in our home the past couple years has been the Liturgy of the Home Calendars!
We've been using them since they first shared their printable black & white versions for Lent & Easter of 2020. I loved
pulling out my watercolors to paint the Easter Calendar
and I always love
watching my children
explore the symbolism and gorgeous Catholic art.
I will be including the calendar in
my annual Gift Guide & Giveaway
this upcoming weekend but wanted to share a few pictures now as well as the coupon code (expiring tonight!) at the bottom of this post.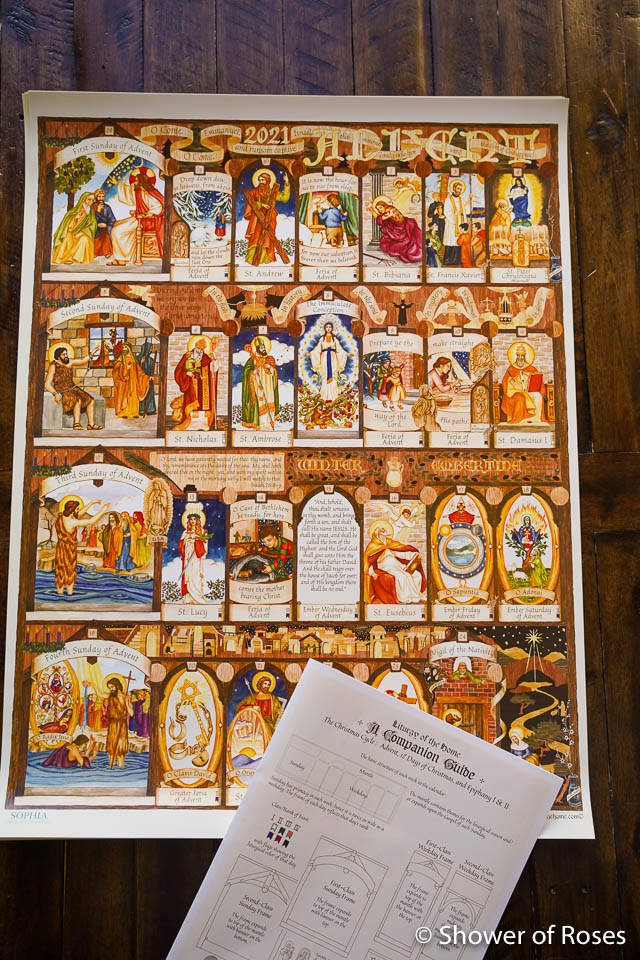 I'm not an affiliate or anything, I just really love these calendars and want to keep promoting them! (I was sent this sample set from the publisher, but would have purchased it anyway.)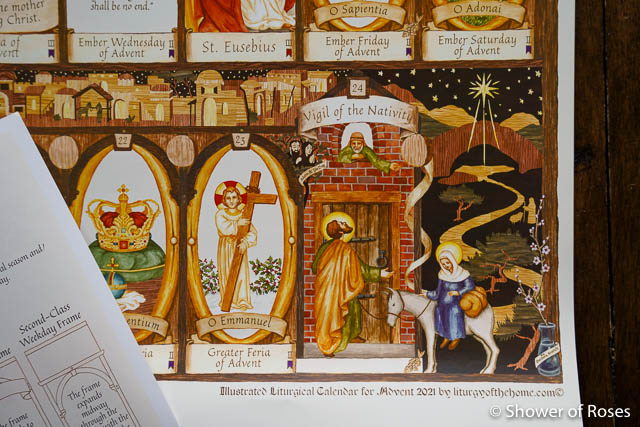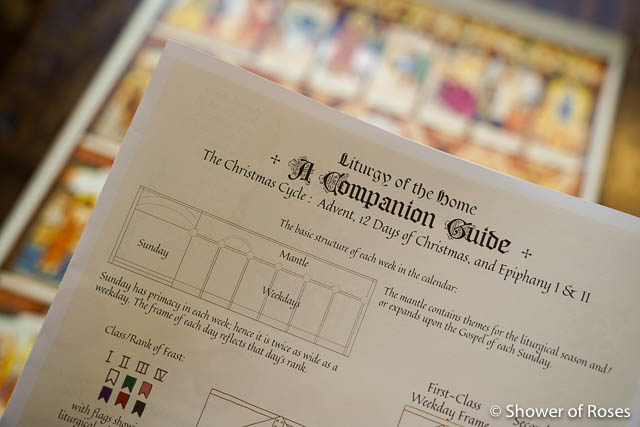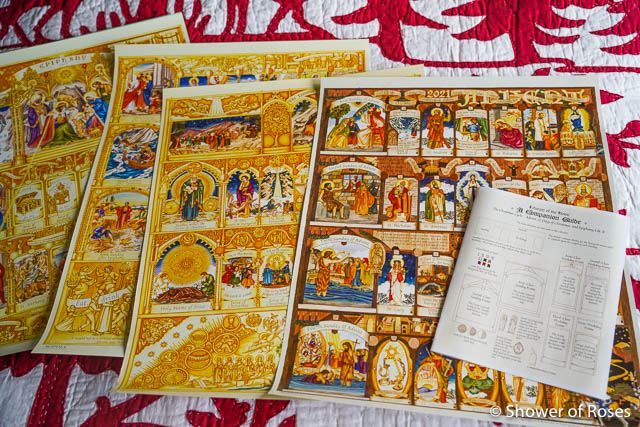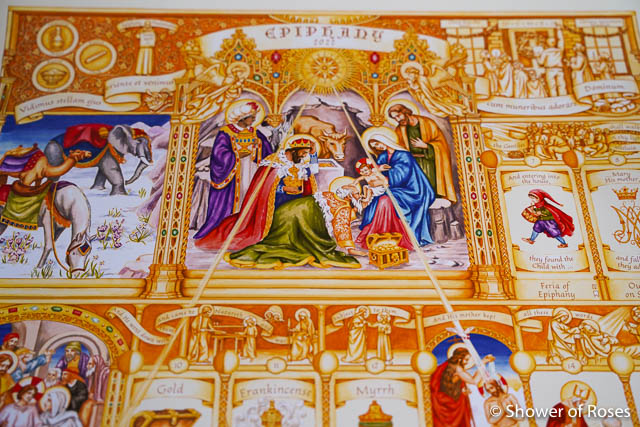 Sophia Institute Press currently has a 35% OFF coupon code (and free shipping on $25+) that will expire at midnight today (11/15/21). It doesn't work on the discounted subscription, but you could try out the Christmas Cycle for less than $20 if you order right now! 
Coupon code: BLACKFRIDAY2021