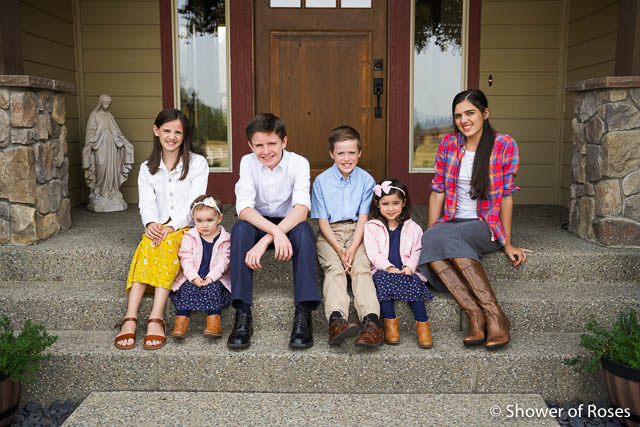 Blessed Mother, as you so humbly and graciously accepted God's will to bear and raise His only son, and to guide him in wisdom and virtue, help me in the instruction and education of my children. Pray to your Heavenly Son to grant me the grace and strength to assist in their learning, overcoming tiredness and discouragement. Assist me in the management of my home, so that I may be able to keep order and peace, despite the challenges of schooling within it. Intercede for me, imploring Our Heavenly Father to bestow upon me wisdom, not for my own sake, but so that I may form my children's minds and hearts, so that they may grow into strong adults, helping to shape the world for His glory, and ultimately inheriting the kingdom of heaven. Call upon your heavenly angels to stand by my side, with their great intelligence, to help me understand that which I am instructing, and assist my children in learning of same. We humbly ask this through you beloved Son, Our Lord Jesus Christ. Amen.
We are off to Mass to celebrate our Blessed Mother's birthday and the beginning of our new school year!
I shared the following over on Instagram but wanted to record it here too: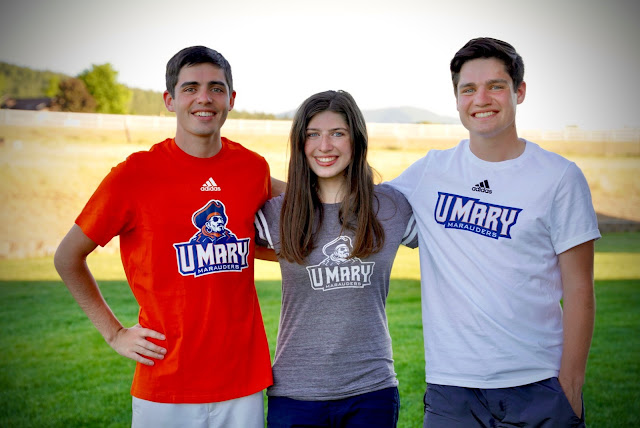 After a whirlwind road trip on Friday, move-in day Saturday, and New Student Mass and Brunch today (Sunday), I'm heading back home and leaving a big chunk of my heart in North Dakota. How is it even possible that we have three young adults in college already?!? Please remember them, and all students, in your prayers! Love you so much @captain_faramir @celtickittens @rangerrascal and I will be praying and fasting for a blessed and fruitful semester for you all at @universityofmary!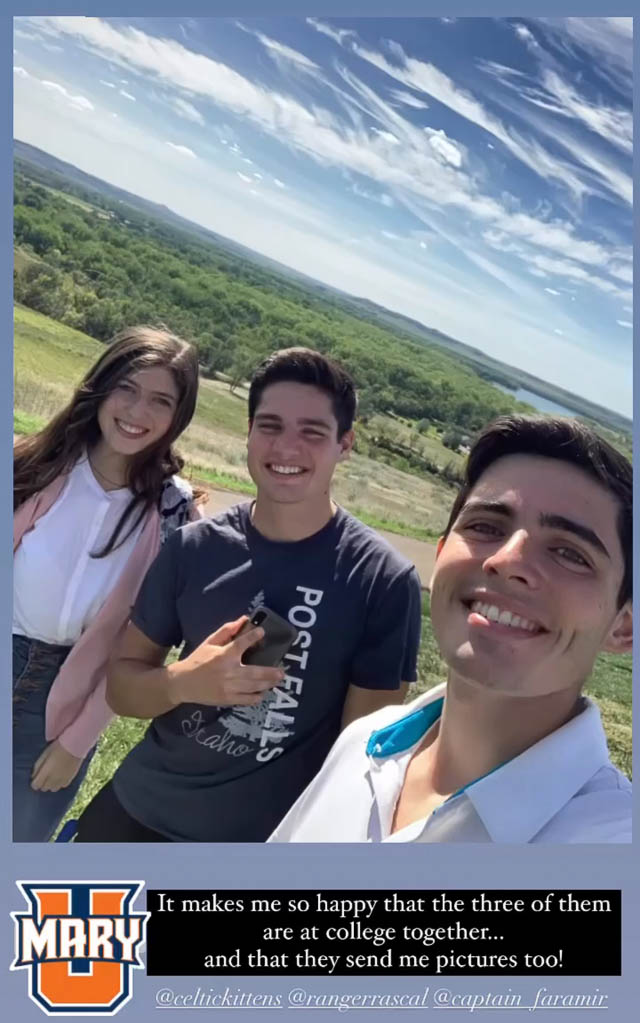 I keep having the sweetest pictures pop up in my memories this week… Click here for a flash back to ten years ago! So much has changed and yet so much is still the same. I'm so grateful for all the blessings we have been given and excited to start this new school year with our youngest six still at home!
God is good!