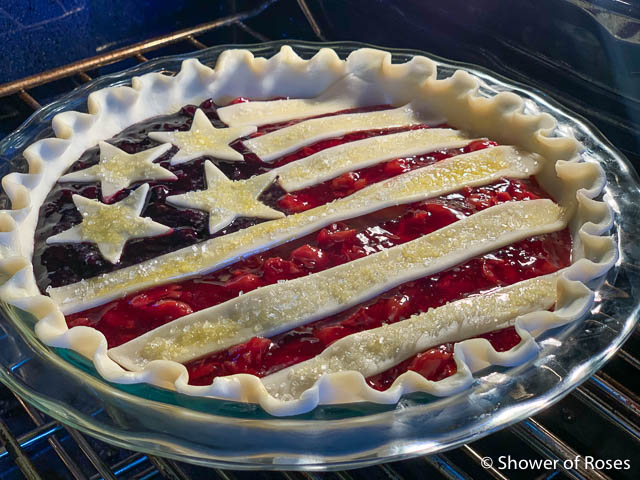 Can you believe it's July already?!? I just don't know where the months go anymore… They are flying by faster than ever! I'm really trying to slow down and enjoy these summer days with everyone home. I've had a little help from the weather this week… With temps reaching ridiculously hot up here in the North Idaho, most of our scheduled plans and activities have been canceled due to the dangerous heat wave! We are just praying that this isn't followed by more wildfires and smoke…
We just celebrated a couple birthdays in June! I'm hoping to share pictures sometime, but I happened to run across these from our America loving oldest son's 20th birthday last year and thought they are perfect to share now, with the 4th of July coming up this weekend!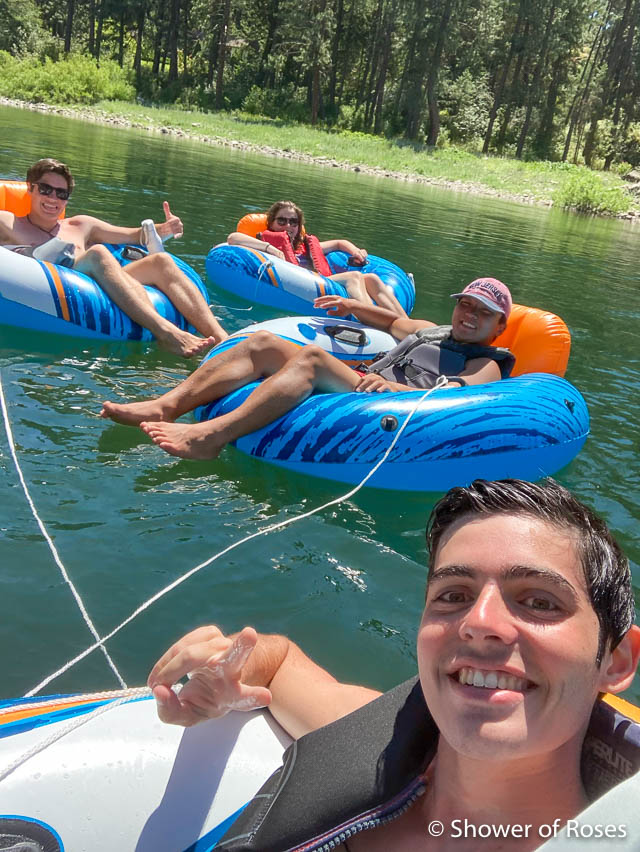 He had requested "Berry Pie!" instead of birthday cake, after an afternoon rafting with friends, and I ended up surprising him with a couple Patriotic Berry Pies! It was quick and easy to make with the help of Red Hills Fruit Company Tart Cherry Filling, Blueberry Filling and some refrigerated pie crusts.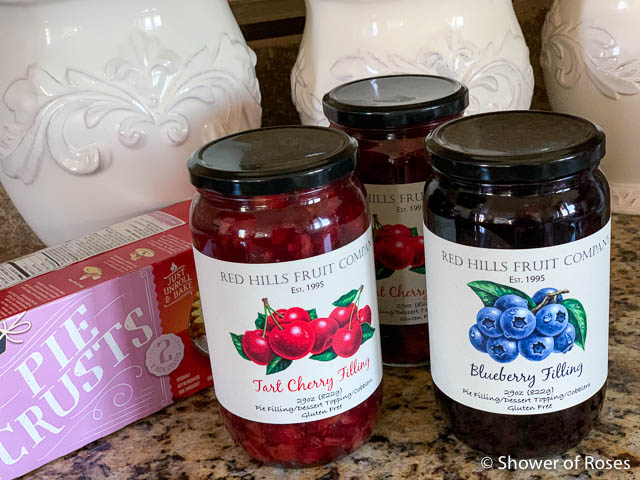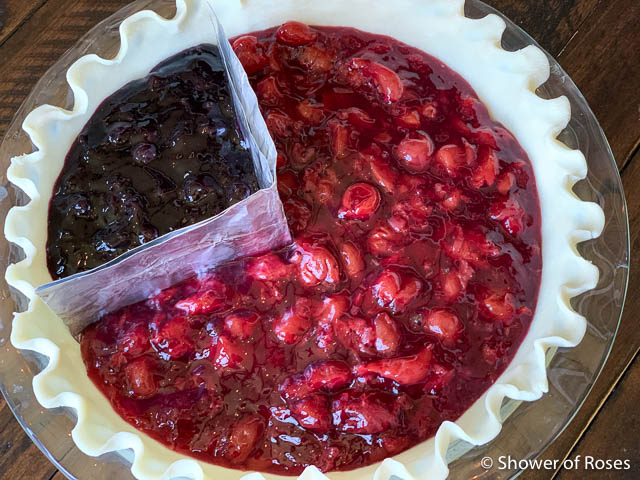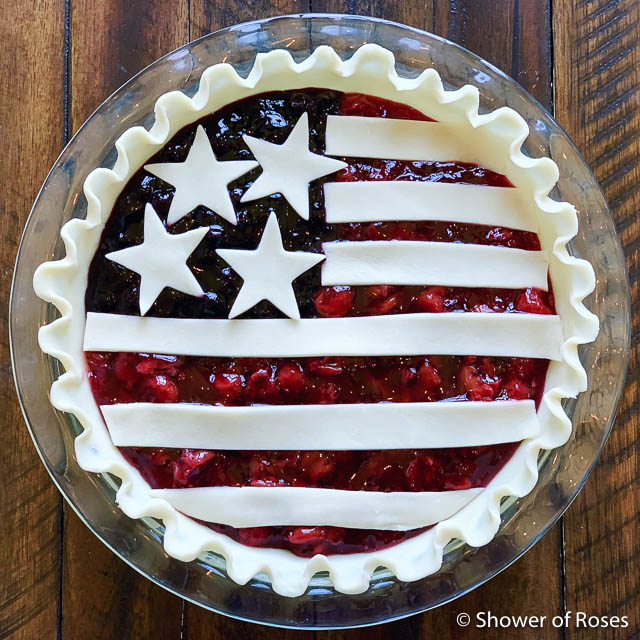 After assembling the pies, I brushed the crust with an egg wash and sprinkled on some sugar before popping them in the oven.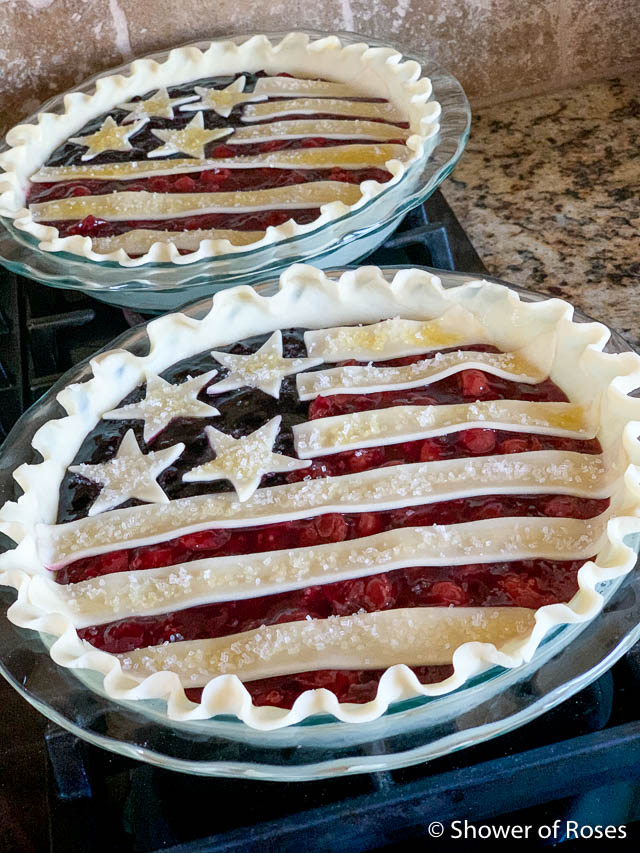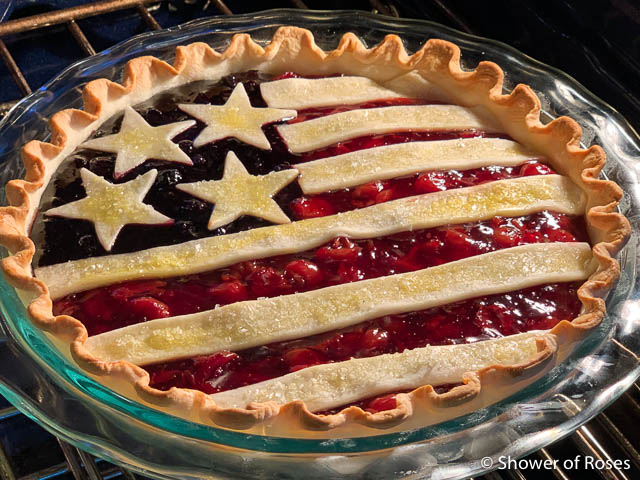 The berries bubbled over a bit, so it didn't turn out as pretty as it looked before going in the oven, but the birthday boy loved them just the same!