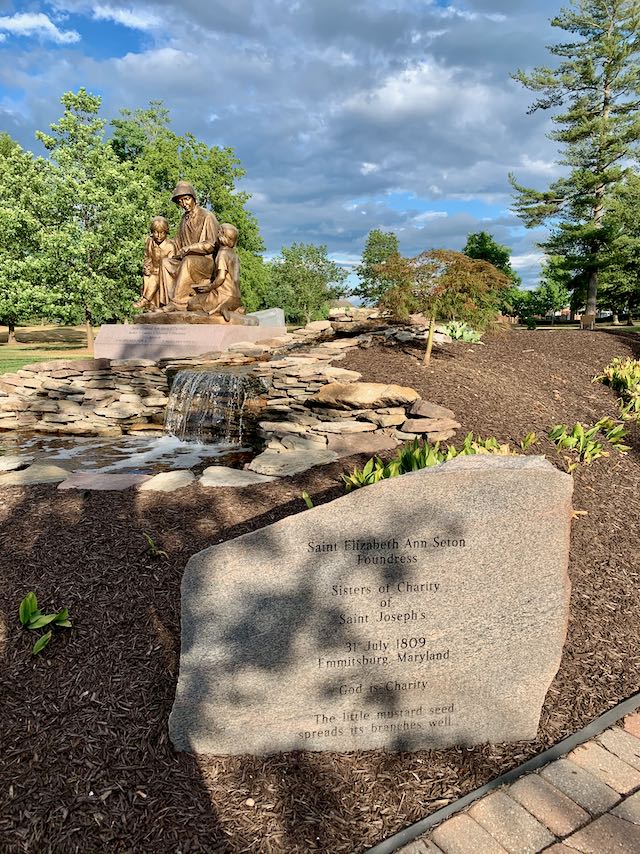 During our visit to the East Coast last summer, my brother and I were able to visit the National Shrine of Saint Elizabeth Ann Seton, the first native-born United States citizen to be canonized a saint.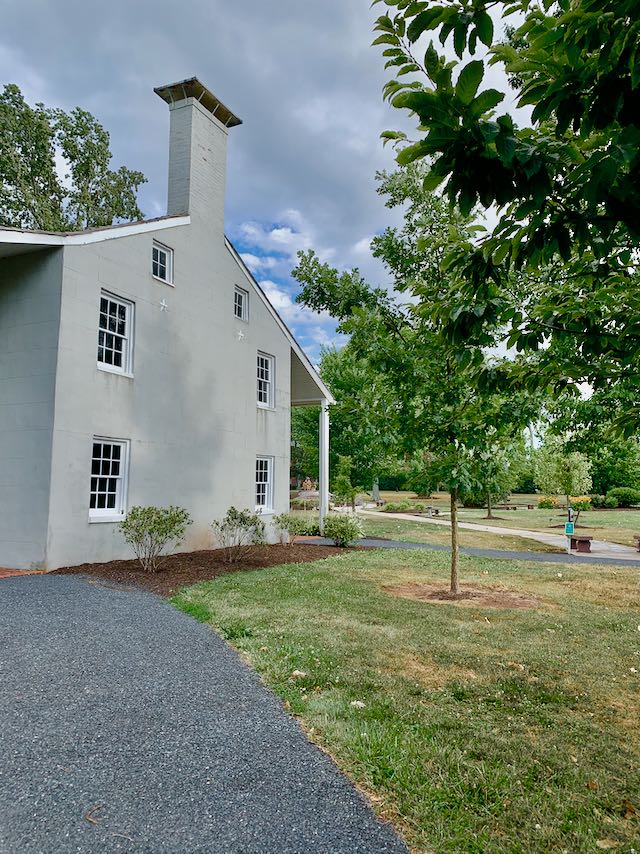 The Stone House is one of the very first houses that St. Elizabeth Ann Seton lived in after arriving in Emmitsburg, Maryland.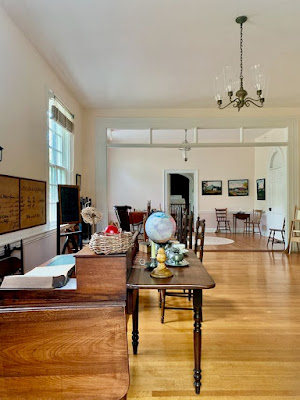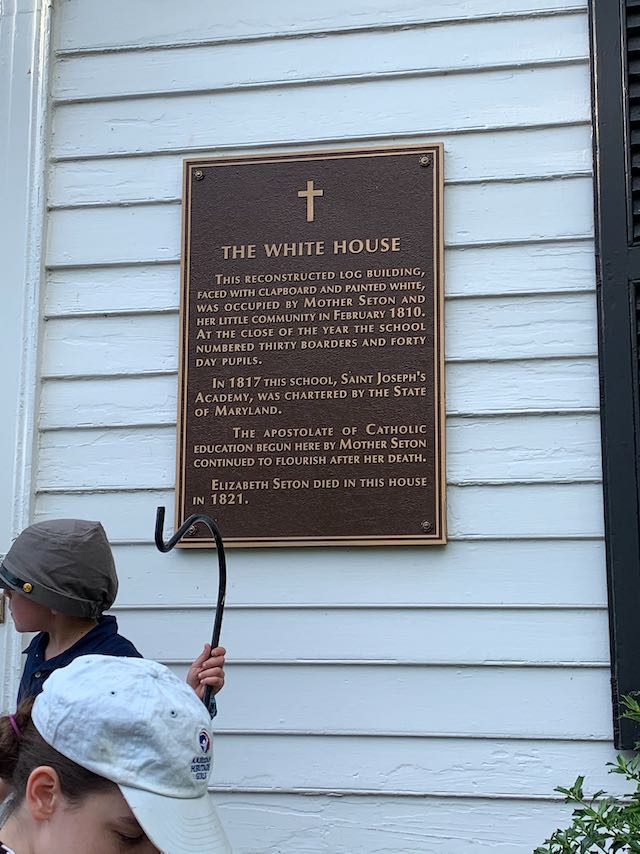 Unfortunately, we arrived to the Stone House and White House after hours so they were locked but we were able to look in the windows to see the rooms in which St. Elizabeth Ann Seton taught, cooked, went to Mass, and (maybe) died.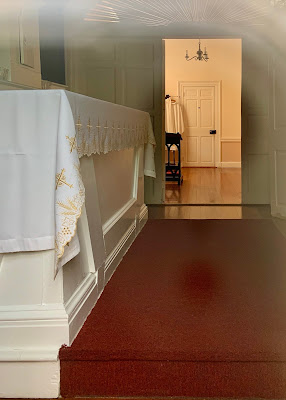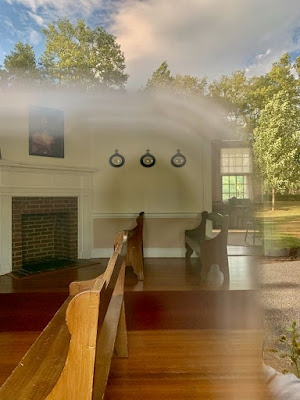 Some of the pictures didn't turn out as well as I had hoped but here is the chapel.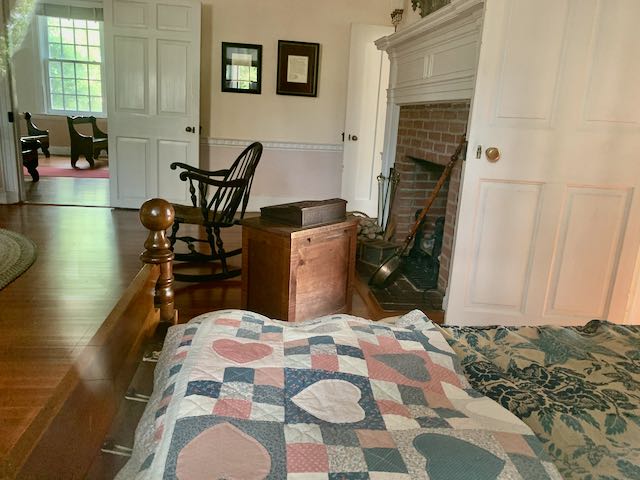 We tried to figure out if this is the bed where St. Elizabeth Ann Seton died but there are also rooms upstairs in the White House so we weren't sure. If any of you know which room she passed away in, let me know!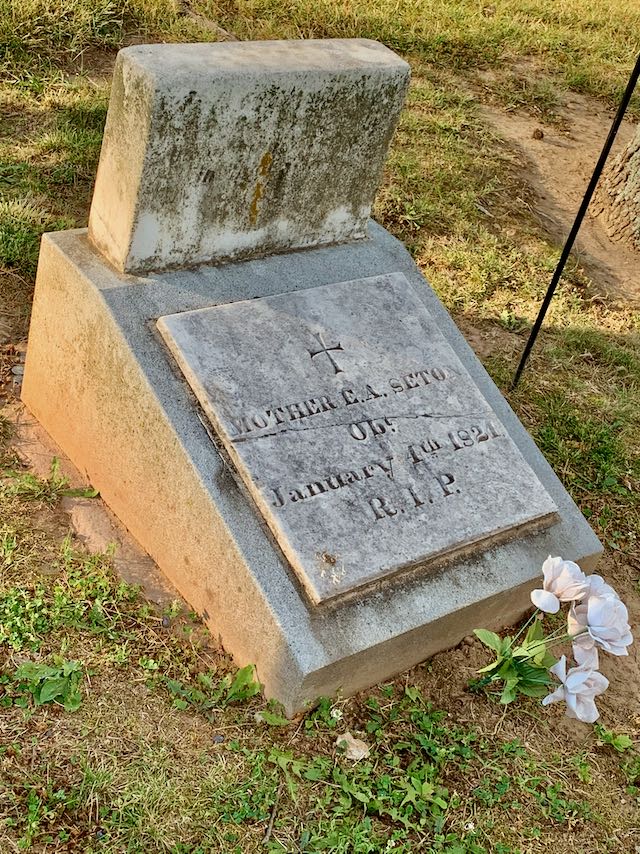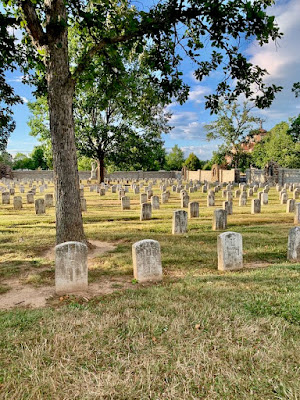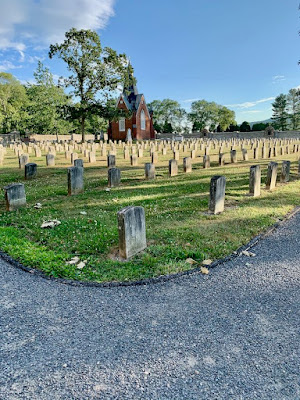 In the picture to the right, you may notice a small building in the cemetery. That's the Mortuary Chapel where St. Elizabeth Ann Seton's body was eventually placed. Her son, William Seton, was away at sea at the time of her death but when he returned six months later, he had this chapel built in honor of his mother. Her body was then transferred to the chapel's vault until the time of her beatification.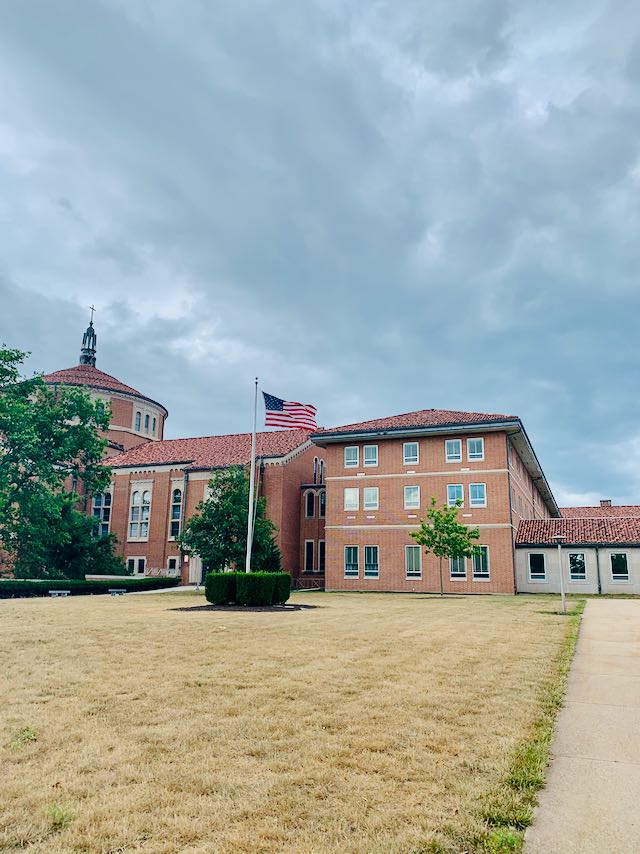 St. Elizabeth's body is now inside the Shrine's Basilica (we were also not able to enter due to after hours). It was such a blessing to be able to visit this shrine. Having written a paper on St. Elizabeth Ann Seton a few months before this trip, I was so excited to be able to see her home and learn more about her life in Emmitsburg, Maryland.
Saint Elizabeth Ann Seton, Pray for us!