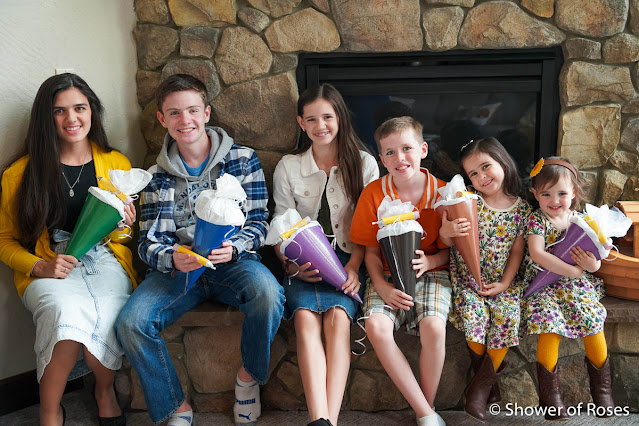 It's been well over a month now since we started the new school year, but I wanted to go back and add these pictures to the blog anyway. The kids love looking back at the archives to see the pictures from over the years…
Our Back-to-School Schultütes were pretty simple this year – each cone was filled with a new t-shirt and maybe one other thing, to go along with a new planner (high school students) or notebook (younger students) and a chocolate pencil!
I have gotten pretty quick at making the cones with a sheet of 12×12 card stock from my old craft supply stash, some white tissue paper, tape, a stapler, and some ribbon.