Amazon is currently having their Get 3 for the Price of 2 Sale!
There are so many great books included in this sale and it's a perfect time to stock up on gifts for Christmas, Epiphany and Easter!  As I was scrolling though I compiled a list below of some of the books I have purchased.  There are so many more and you can shop all items here. 
Please note: All links are affiliate links. As an Amazon Associate I earn from qualifying purchases.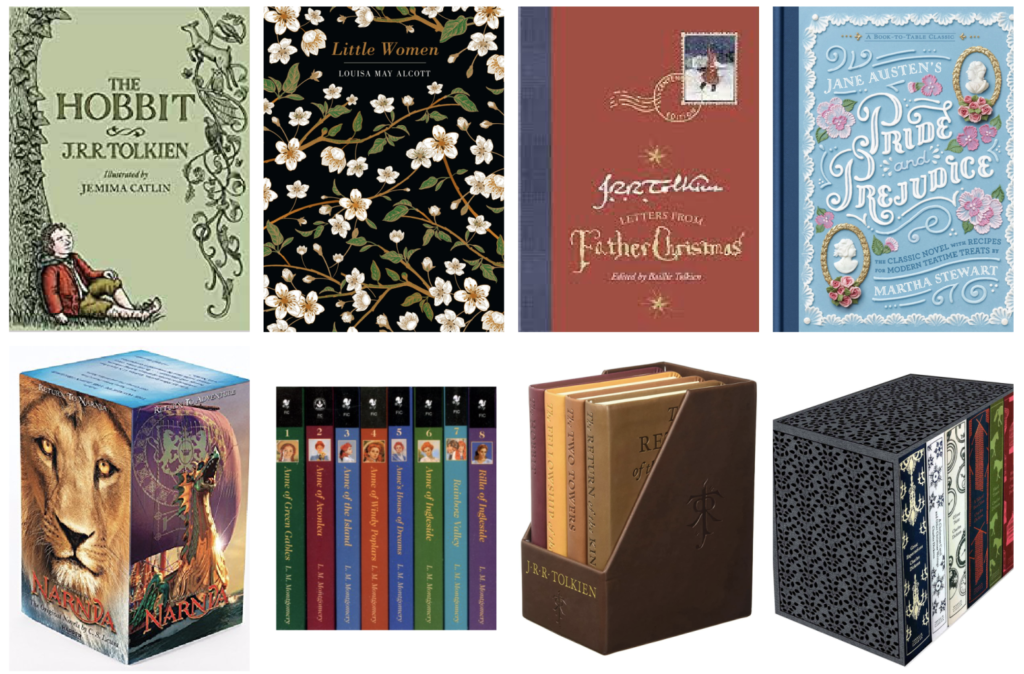 Bargain Priced Books – Currently Priced Over $20
The Hobbit: Illustrated Edition
(I've purchased this at least three times for my younger boys and gifts!)
Little Women, Good Wives, Emma, Sense & Sensibility, and more! 
(Beautiful Chiltern Classics)
Letters From Father Christmas (Hardcover Centenary Edition) 
Jane Austen's Pride and Prejudice: A Book-to-Table Classic
Chronicles of Narnia Boxed Set (Paperback)
Anne of Green Gables Boxed Set
The Hobbit And The Lord Of The Rings: Deluxe Pocket Boxed Set
Major Works of Charles Dickens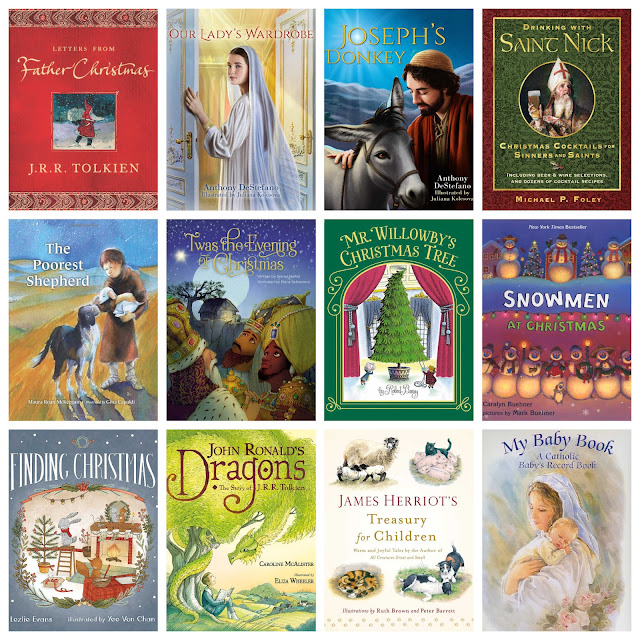 Bargain Priced Books – Currently Priced Between $10-20
Our Lady's Wardrobe and Our Lady's Picture Book
The Poorest Shepherd (Update: not in 2023 sale)
'Twas the Evening of Christmas
Finding Christmas (Update: not in 2023 sale)
John Ronald's Dragons: The Story of J. R. R. Tolkien
Finding Narnia: The Story of C. S. Lewis and His Brother (not pictured above)
James Herriot's Treasury for Children (hardcover)
My Baby Book: A Catholic Baby's Record Book
It's a Wonderful Life: Illustrated Holiday Classic (not pictured above and not in 2023 sale)
The Wise Men Who Found Jesus (not pictured above)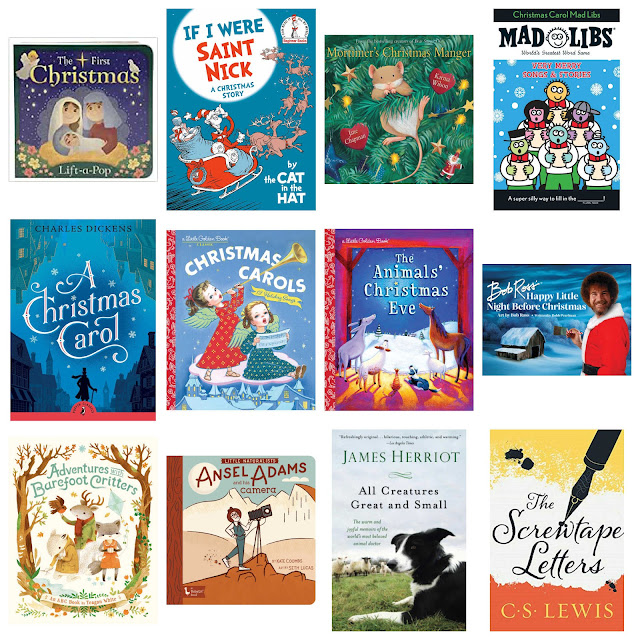 Bargain Priced Books – Currently Under $10.00
The First Christmas Lift-a-Pop (Update: not in 2023 sale)
The Christmas Carol (Puffin Paperback)
(We love these hardcover editions)
Christmas Carols (Little Golden Book)
Bob Ross' Happy Little Night Before Christmas (Update: not in 2023 sale)
Adventures with Barefoot Critters (Update: not in 2023 sale)
Little Naturalists: Ansel Adams and His Camera (BabyLit)
All Creatures Great and Small (Update: not in 2023 sale)