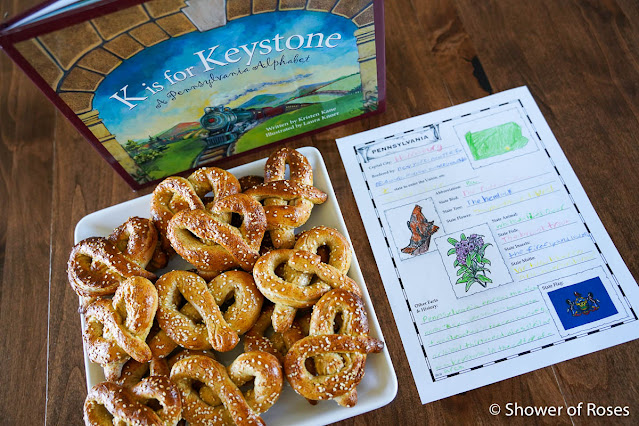 They both did an excellent job and the recipes turned out amazing. I'll be back soon with Rose's
Hershey Chocolate Cheesecake Brownies
, but first here are Bud's Philadelphia Soft Pretzels for Pennsylvania.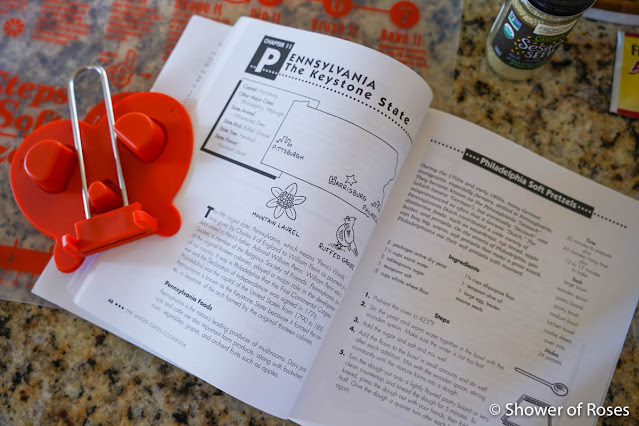 Philadelphia Soft Pretzels
Ingredients:
2 packages active dry yeast
1 1/2 cups warm water
2 tablespoons sugar
1 teaspoon salt
2 cups whole wheat flour
1 3/4 cup all-purpose flour
1 teaspoon olive oil
1 large egg, beaten
seasame seeds
mustard for dipping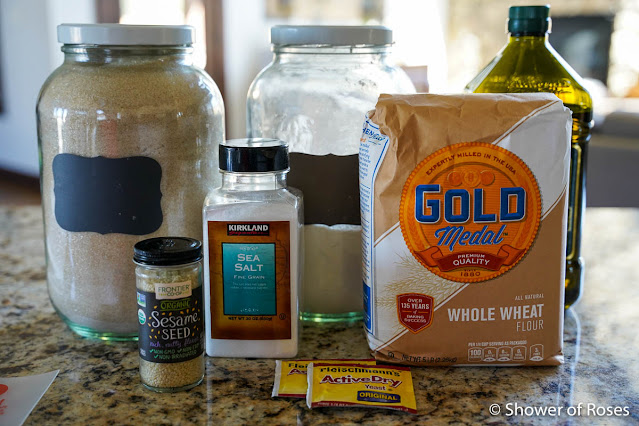 Instructions:
Preheat the oven to 425°F.
Stir the yeast and warm water together in the bowl with the wooden spoon. Make sure the water is not too hot!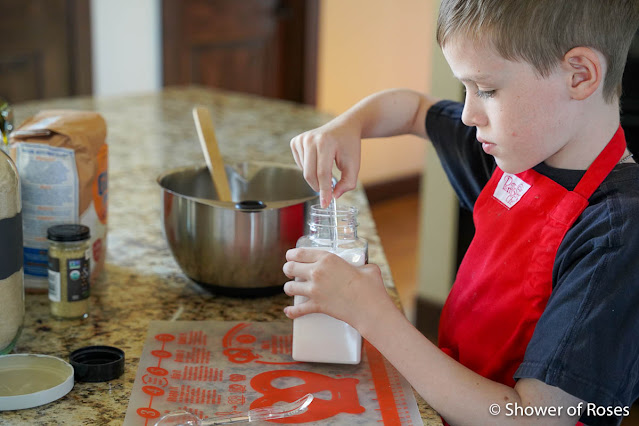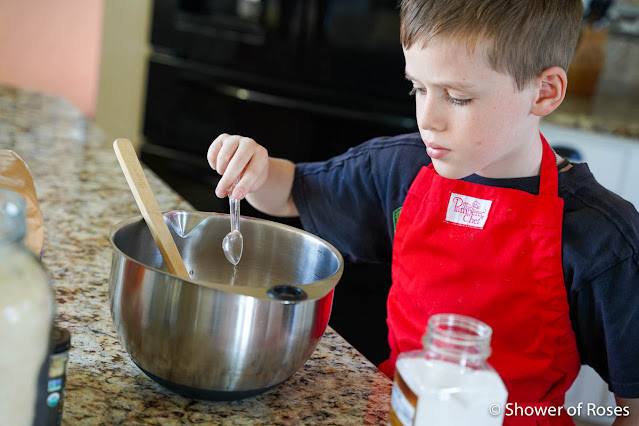 Add the sugar and salt and mix well.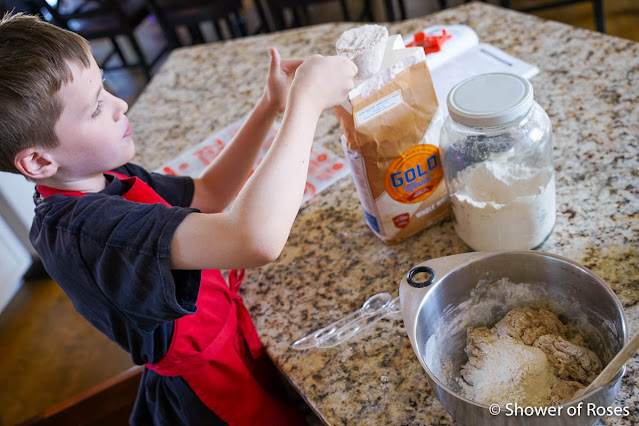 Add the flours to the bowl in small amounts and stir well after each addition. Mix with the wooden spoon, stirring constantly until the mixture forms into a dough.
Turn the dough out onto a lightly floured pastry board or very clean countertop and knead the dough for 5 minutes. To knead, press the dough out with your hands, then fold it in half. Give the dough a quarter turn after each fold and start again.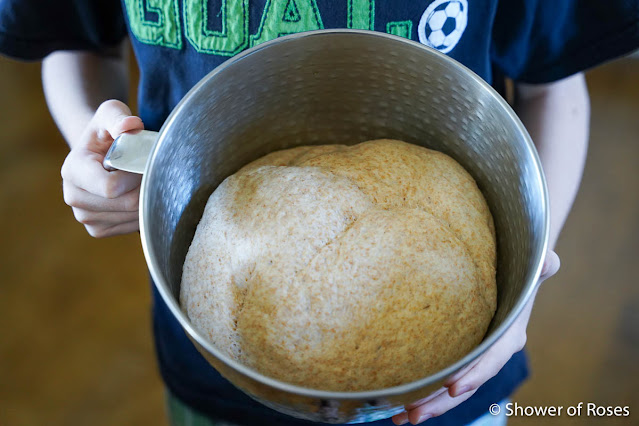 Using the pastry brush, brush the medium bowl with olive oil. Place the dough into the bowl and cover with the kitchen towel. Place in a draftfree spot, such as your oven or microwave (don't turn it on!) and allow the dough to rise for 45 minutes.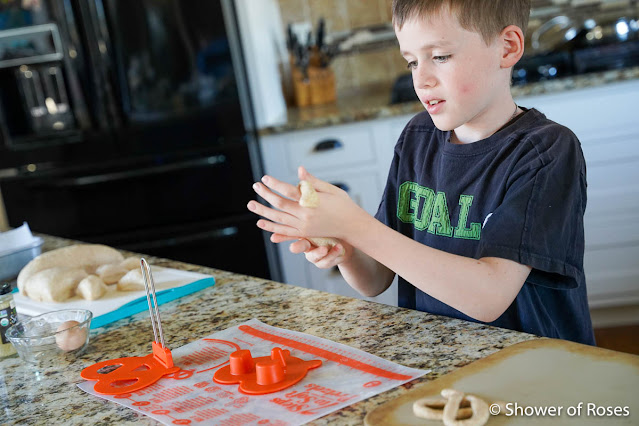 Cut off pieces of dough and roll into ropes about 12 inches long. Shape each rope into the traditional pretzel shape and place on ungreased cookie sheets, leave about 2 inches of space around each pretzel.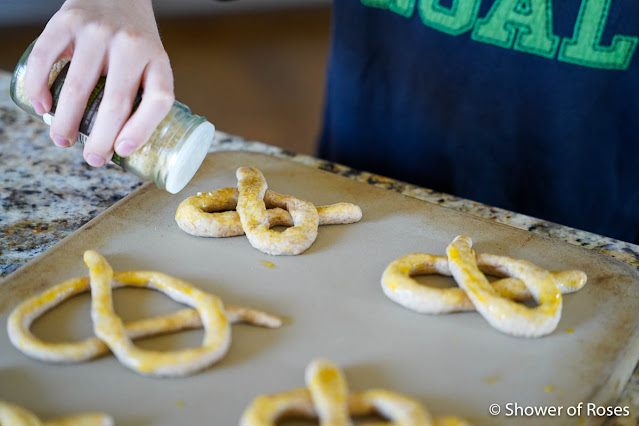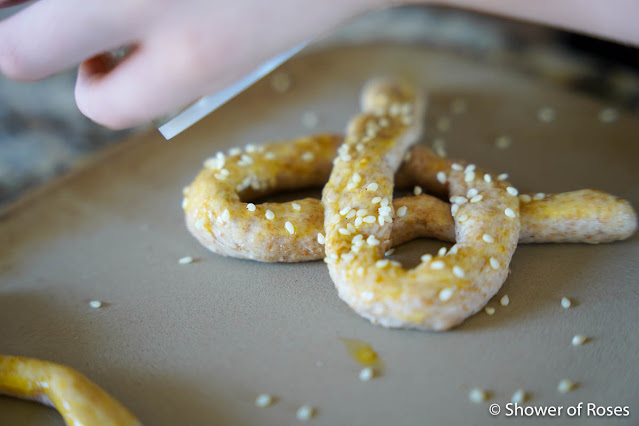 Brush each pretzel with egg and then sprinkle with sesame seeds.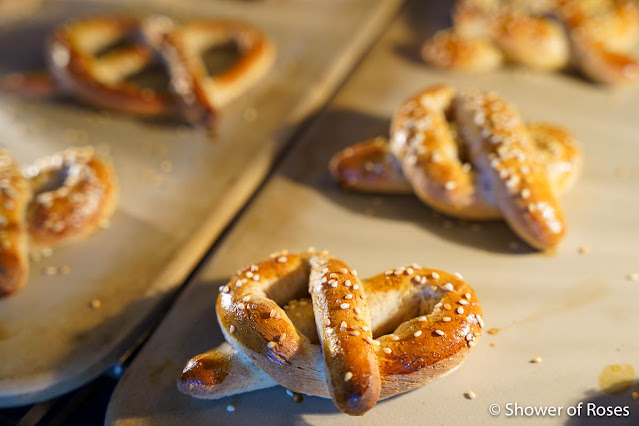 Bake for 12 to 15 minutes or until golden in color.