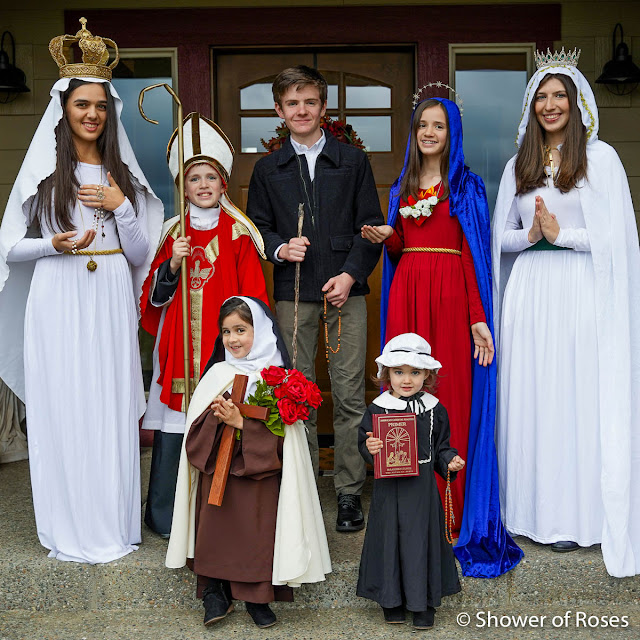 I've been meaning to share these pictures from All Hallows' Eve here on the blog and finally had a few moments to finish up the post. I took them just before our guests arrived for our All Hallows' Eve/All Saints Party. It was such a fun evening and thankfully the weather (mostly) cooperated!
Her sweet friend dressed as a beautiful angel for our party! ♥
My mother-in-law passed away two weeks after our youngest was born in 2019…
It was so special to see her wearing that sweet hand-me-down costume this year! ♥
A couple more group photos… I had a hard time picking a favorite of everyone!