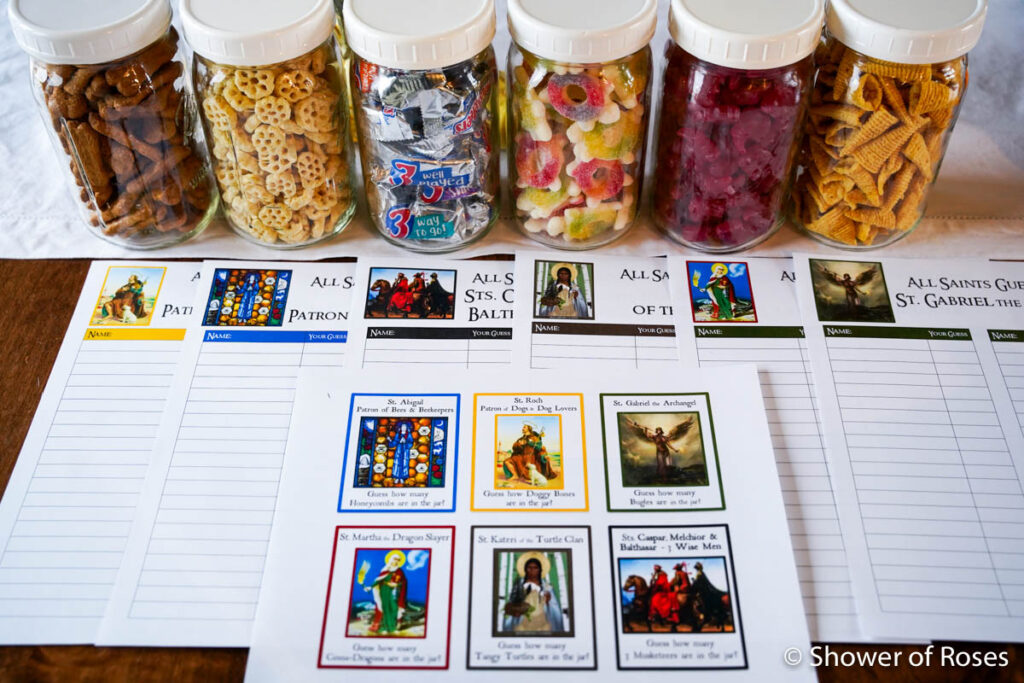 Are you preparing for an All Hallows' Eve or All Saints' Party this year? I received an email the other day which made me realize that I hadn't shared the six new All Saints Guessing Jars Labels I added to our ever-growing collection last year! I'm uploading them for you all now. According to my records, we now have a whopping 105 options, combining these new lables with those found in the archives from previous years. 
This weekend, I hope to dedicate some time to create updated All Saints Guessing Sheets, like the ones I've made in recent years for all the original All Saints Guessing Jars. Perhaps I'll even come up with a few new ones! I'd also like to attempt consolidating them all into a single document, although I always tend to have more ambitious plans than I can accomplish! 😉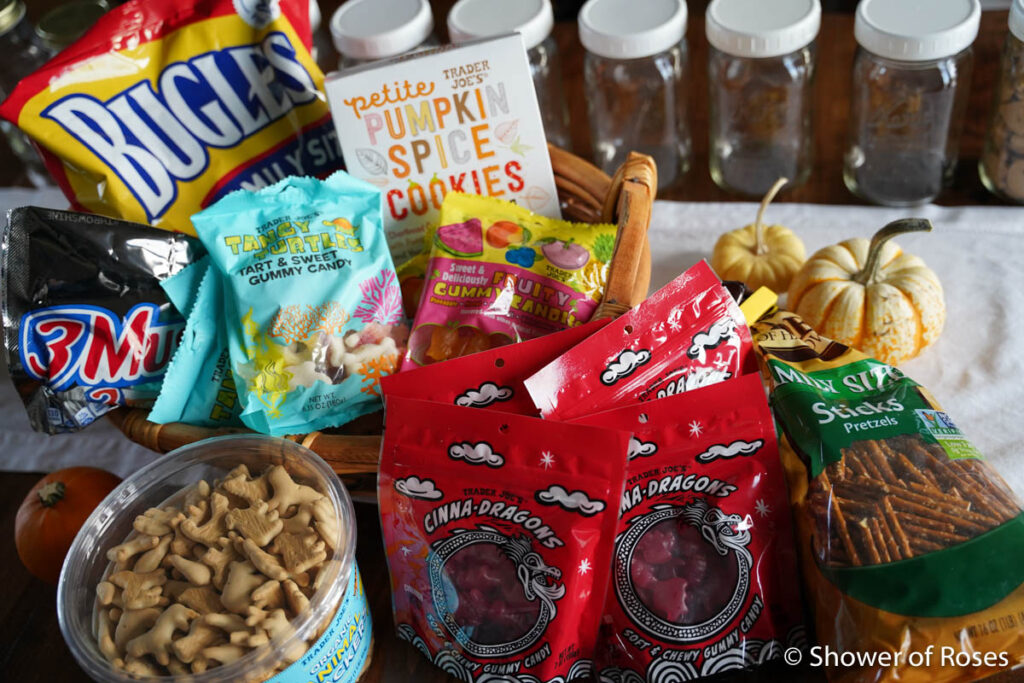 Here are the Six New All Saints Guessing Jars from 2022: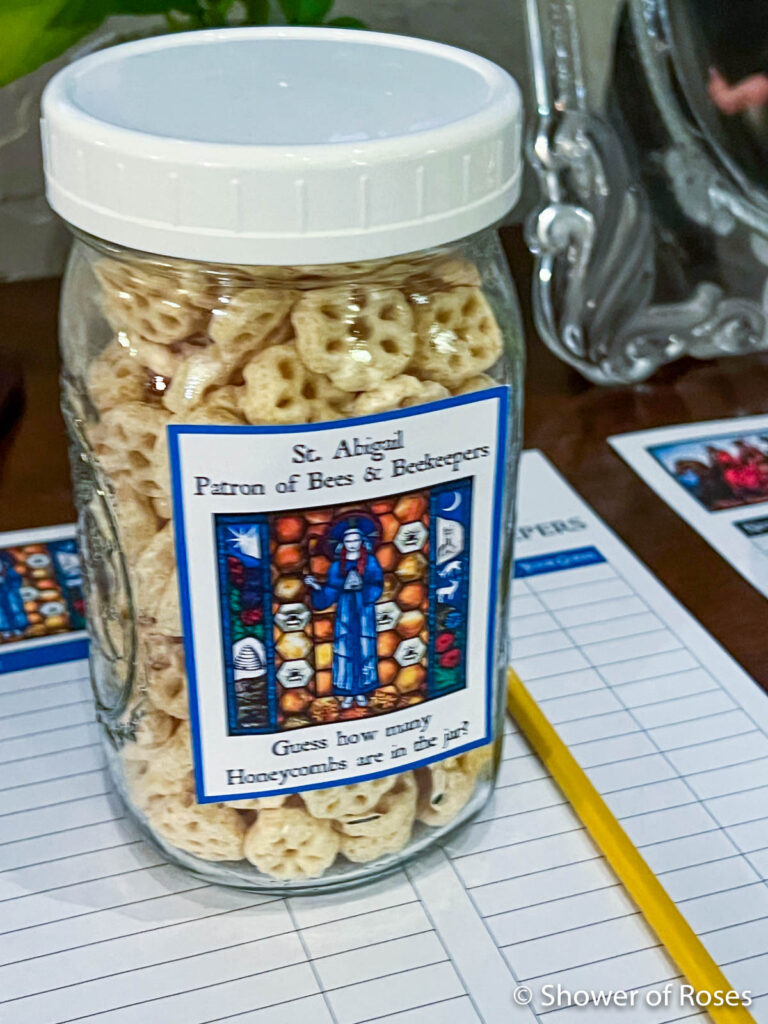 St. Abigail Patron Saint of Bees & Beekeepers
Honeycomb Cereal
St. Roch Patron of Dogs & Dog Lovers
Doggy Bones (Scooby Doo Graham Crackers)
St. Gabriel the Archangel
Bugles (The bugle symbolizes Archangel Gabriel's role as a divine messenger, announcing important events and messages from God)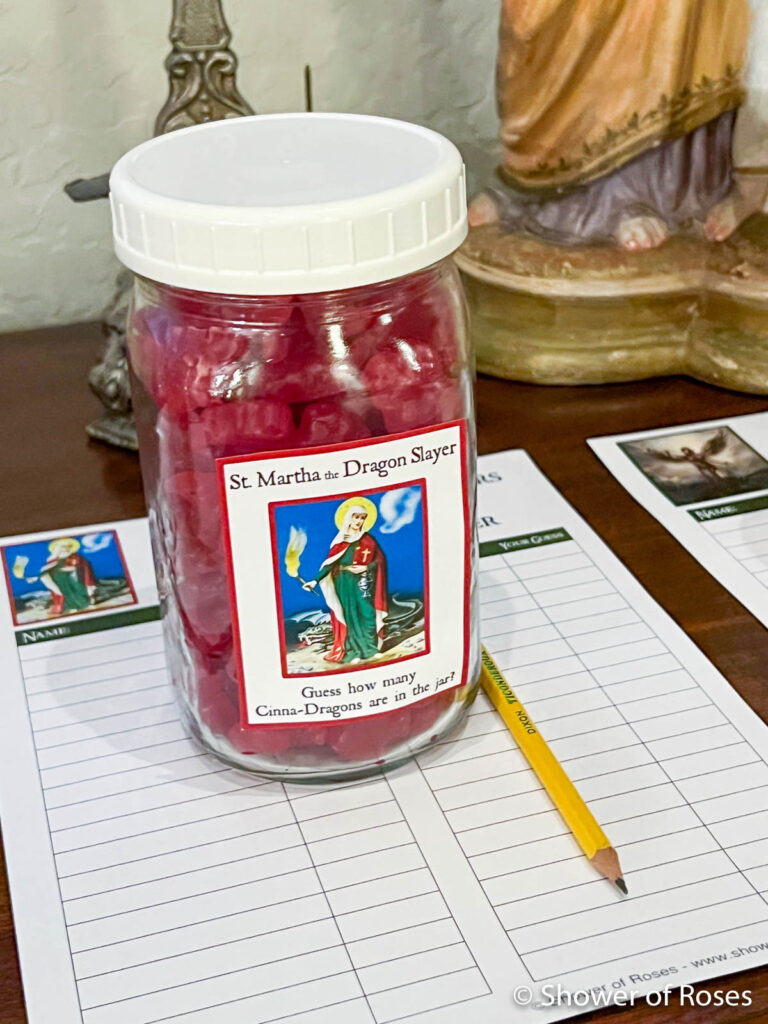 St. Martha the Dragon Slayer
Cinna-Dragons – from Trader Joe's
St. Kateri of the Turtle Clan
Tangy Turtles – from Trader Joe's
Sts. Caspar, Melchoir & Balthasar – Three Wise Men
3 Musketeers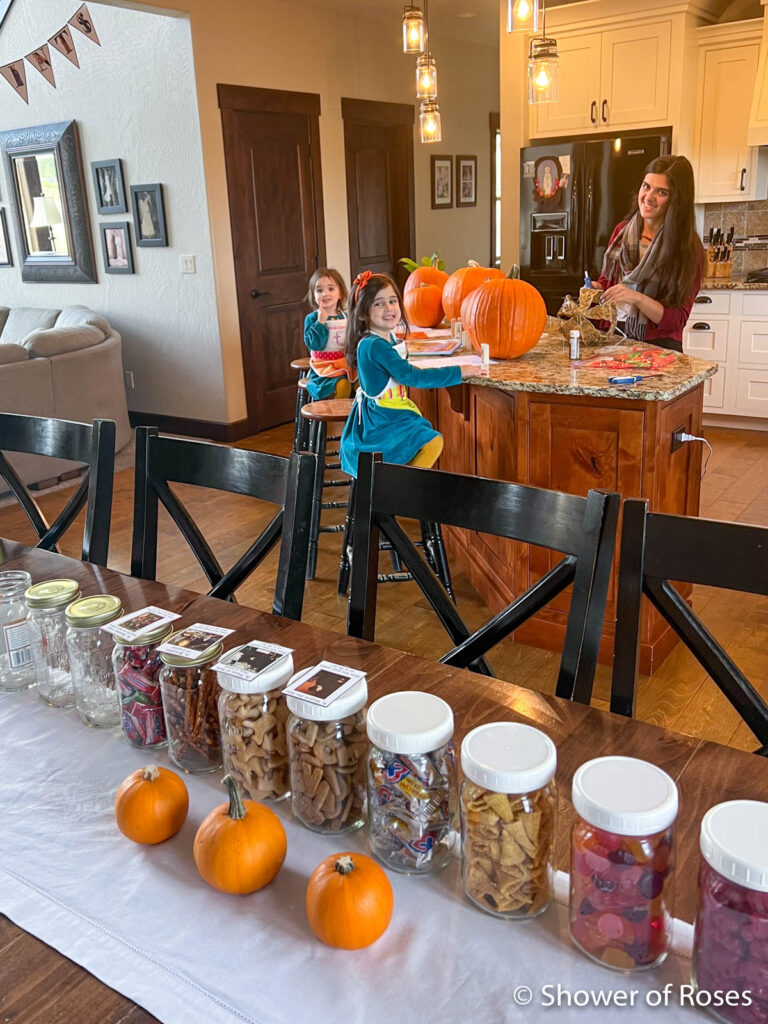 You can download these printable labels here…
… and the corresponding printable guess pages here.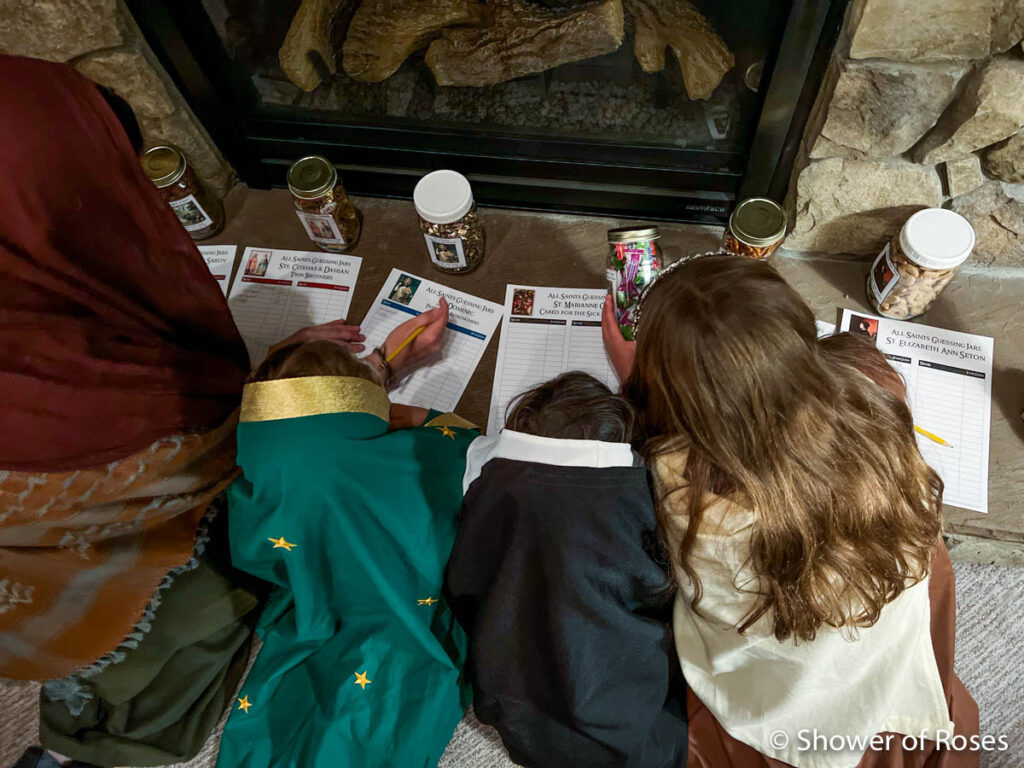 The All Saints Guessing Jars always steal the spotlight at our annual party! They never fail to captivate the "little saints" with their simple yet engaging concept. The excitement and anticipation as everyone tries to estimate the contents of each jar make this activity a yearly favorite.
Here is the link to all of my FREE All Saints Party Printables!