It has been really really busy around here lately, and I have had hardly any time to spend online. I don't know if that is going to change much this week or not, but I thought I would pop in for a few minutes and share a few pictures from a wonderful birthday party we attended on Saturday. We all had such a great time!
~ The Battle ~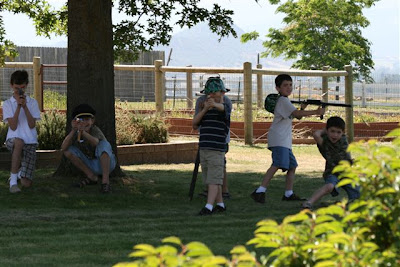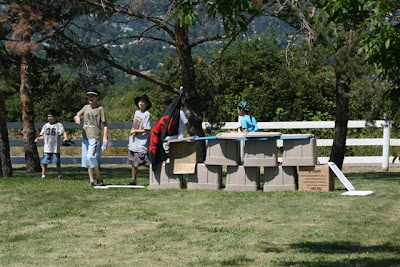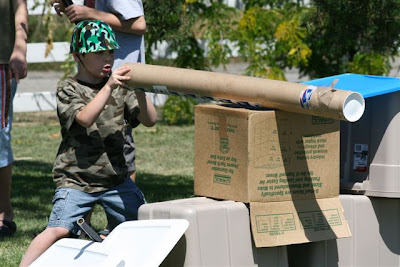 Even most of the girls joined the fun!
(On a side note, I found out that Kayla Hadley –Pictured on the left, who I've asked you all to remember in your prayers! –was born on the SAME DAY, at the SAME HOSPITAL, at nearly the SAME TIME as Captain!! They will both be 9 on the 20th!!)
Our girls, on the other hand, were more than content to play with the awesome dollhouse inside!!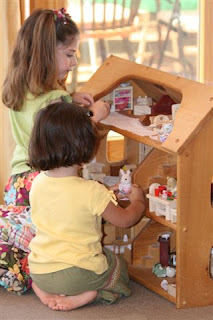 ~ Playing Axis and Allies ~