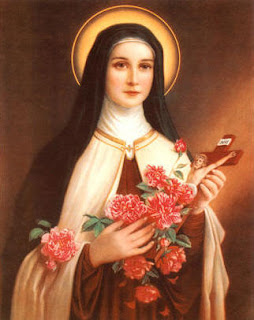 The Feast of St. Therese is celebrated on October 1st on the New Calendar, and on October 3rd on the Traditional Calendar. Here are some ideas to celebrate this special feast:
Prayers:
A MORNING PRAYER WRITTEN BY ST. THERESE

O my God! I offer Thee all my actions of this day for the intentions and for the glory of the Sacred Heart of Jesus. I desire to sanctify every beat of my heart, my every thought, my simplest works, by uniting them to Its infinite merits; and I wish to make reparation for my sins by casting them into the furnace of Its Merciful Love.

O my God! I ask of Thee for myself and for those whom I hold dear, the grace to fulfill perfectly Thy Holy Will, to accept for love of Thee the joys and sorrows of this passing life, so that we may one day be united together in heaven for all Eternity. Amen.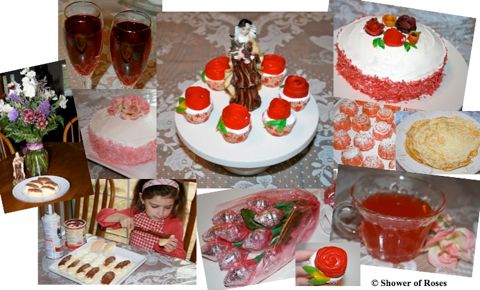 Food/Snacks: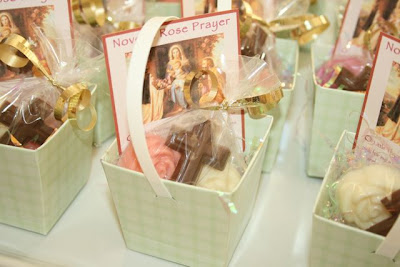 Reading, Audio and Video:
You can check out a whole bunch of great books about St. Therese here.
Books for Children::
A Few of My Favorites::
Audio::
Movies ::
Copywork: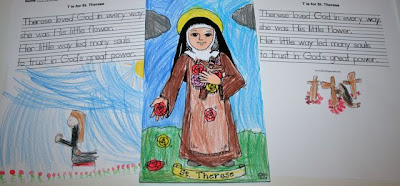 Crafts: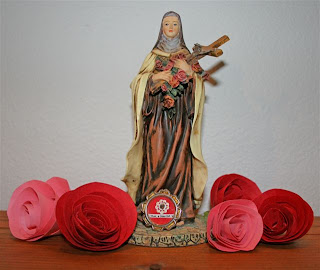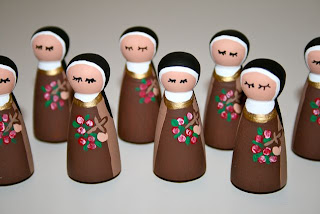 Knit a St. Therese Doll. The pattern can be purchased here from my friend Amy. This is the beautiful one she made for my little Rose. (You can also purchase a darling St. Therese Doll from Saintly Silver and another of our favorites from Catholic Child.)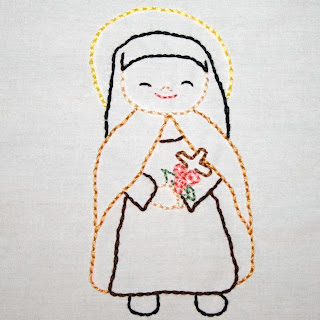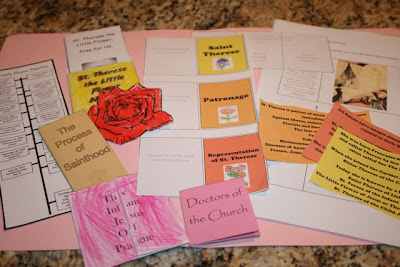 Another idea is to print out one of the many online images of St. Therese, and make homemade holy cards.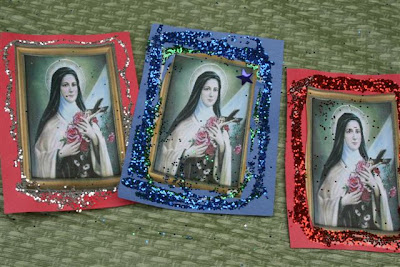 Printable Activities:
(From St. Therese Catholic Church *currently not available, so I removed the links. I will keep looking to see if I can find them elsewhere…)
St. Therese Crossword – Can You Find Your Way?
Down the Garden Path
St. Therese Planting Seeds on Earth (Fill in the Blanks)
Promises, Promises, Promises (Word Scramble)
St. Therese Word Search
St. Therese Speaks (Alphabet Key)
St. Therese Speaks Puzzling Words (Puzzle)
Round and Round we Go (Circle Puzzle)
A Real Handful (Matching Game)
Updated 10-01-11 to add a couple printables that I made in word, inspired by the printables listed above and pictured below that are no longer available: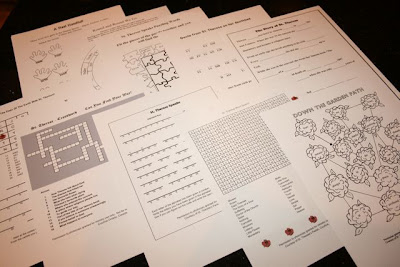 Coloring Pages: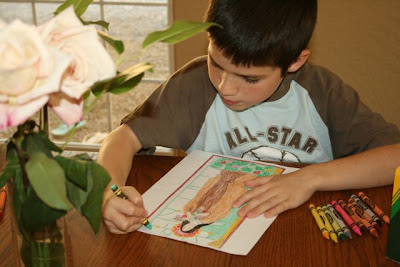 "You know well enough that Our Lord does not look so much at the greatness of our actions, nor even at their difficulty, but at the love with which we do them."




St. Therese, pray for us!