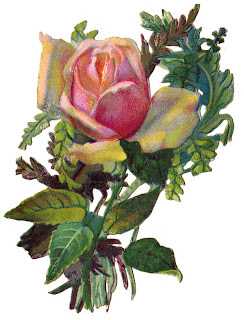 I hope you are all having a blessed Laetare Sunday!
We just arrived home from Mass with coffee and a box full of donuts. Yum! The girls and I considered baking a Simnel Cake today, but opted to spend the afternoon making either a Strawberry Brownie Shortcake or Sunflower Cupcakes instead, as we slowly make our way through "S" Week.
Anyhow, I am just popping in to announce the winner of our recent giveaway!
Congratulations to . . . Jenny!

I will mail the Vessels & Vestments game and little St. Therese doll just as soon as I receive your mailing address. 🙂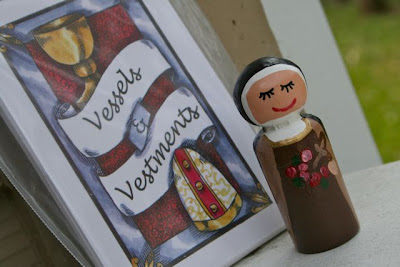 Thank you all for taking the time to check out Catholic Artworks and share your favorite products. I really enjoyed hearing from all of you!
Before I go, can I ask you all to say a quick prayer for my Grandfather? It has been one year today since he passed away, and we miss him dearly. Thank you!
Eternal rest grant unto him, O Lord. And let perpetual light shine upon him.
May his soul, and the souls of all the faithful departed, through the mercy of God, rest in peace. Amen.