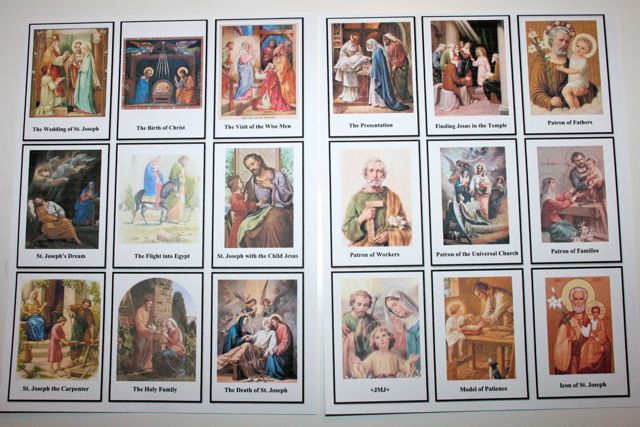 My children love playing Mary Memory. (I'm sorry I can't find a link… It is a Matching Game, using various images and titles of the Blessed Virgin Mary. It was given to Twinkle Toes by her Godparents.)
Since March is dedicated to St. Joseph, I decided to make a set of St. Joseph Cards for my children as well! Since he doesn't have nearly as many titles as Our Lady, I wasn't sure how many cards I'd be able to make. I ended up with 18 different cards, which is plenty for playing Memory Match and Go Fish.
If any of you would like to make a set of cards for your children, you can download my documents, print two sets onto cardstock, and cut them out.