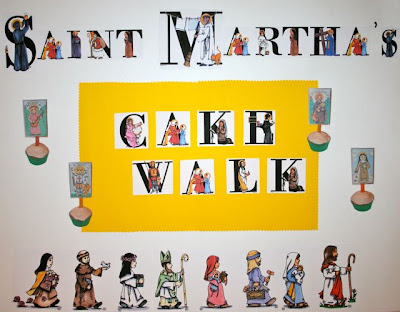 This year, for our Homeschool Group's All Saints Party, each family was asked to bring one game. Deciding which one to bring was so hard (there are so many fun ideas!) but I finally settled on doing a "St. Martha's Cake Walk."

Basically I set it up like our past Musical Saints, but instead of the children winning a candy when their saint is called, they would get to choose one of the All Saints' Cupcakes! (…or a lollipop
for those that had already won a cupcake but wanted to keep playing.)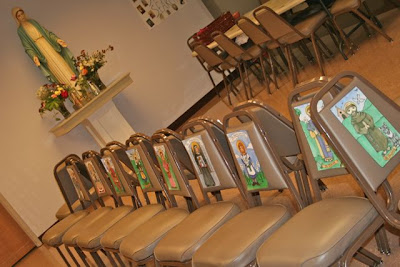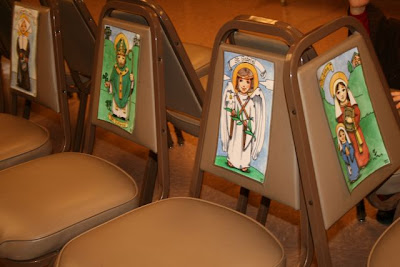 The children all enjoyed choosing their cupcakes!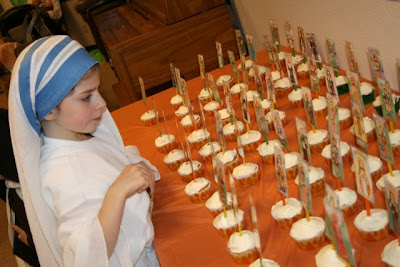 Even some of our awesome teens joined the fun!
The game did get off to a rocky start (the cd player I borrowed refused to work so another friend ran home to get another one which ended up being broken as well, but then a talented dad was finally able to get the music going! Whew!!), but in the end, it was the very last game being played! (Thank you Hubby for keeping all the remaining children busy while the rest of us worked on cleaning up from the night!)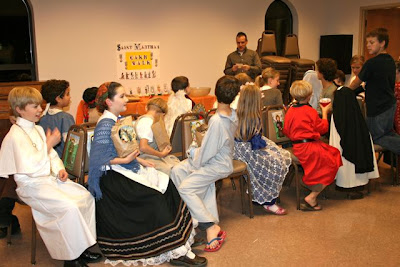 Note: Playing Gregorian Chant for Kids makes for a very mellow and slow paced saintly cake walk. lol! 🙂
Saint Martha, patron of cooks, pray for us!