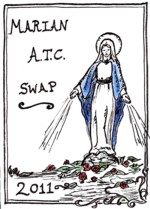 We are all so pleased to hear that Kimberlee is hosting another Marian ATC Swap! We loved participating in the Marian and For All the Saints ATC swaps last year, and look forward to participating again. Head over to Pondered in my Heart for all the Details!
Seeing the announcement reminded me that I still had a post in my drafts folder with pictures of the Artist Trading Cards that my children sent and received last fall! For some reason I didn't take a picture of the cards Rascal and Snuggles received and I wanted to do so before finishing the post, then never did… Here are the pictures that I did take: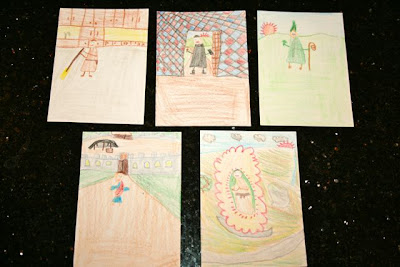 by Captain (age 10)
St. Gerard, St. Ignatius, St. Patrick,
St. Paul and Our Lady of Guadalupe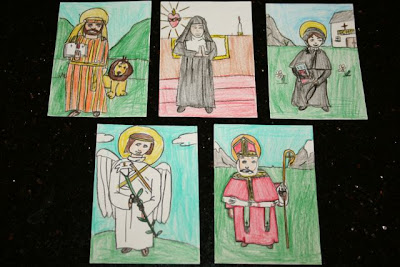 by Rascal (age 8)
St. Mark, St. Margaret Mary, St. Elizabeth Ann Seton,
St. Gabriel and St. Nicholas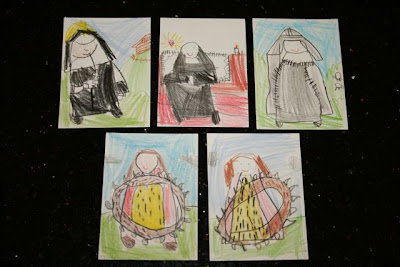 by Twinkle Toes (age 7)
St. Theodore Guerin, St. Margaret Mary, St. Brigid,
and two of St. Catherine of Alexandria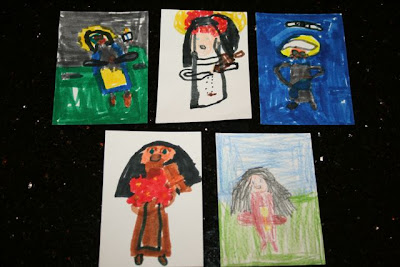 by Chiquita (age 5)
St. Bernadette, St. Rose, St. Catherine of Laboure,
St. Therese and St. Clare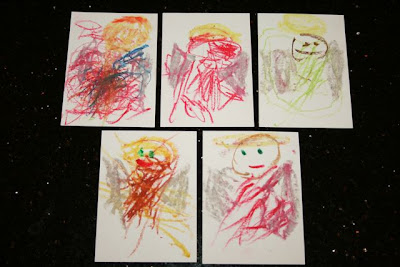 by Snuggles (age 3)
St. Michael the Archangel
The Cards our Children Received last Fall: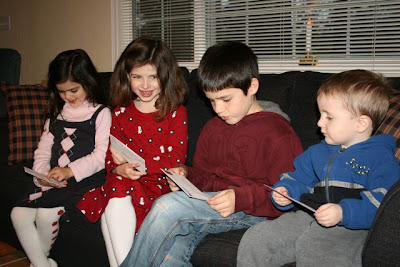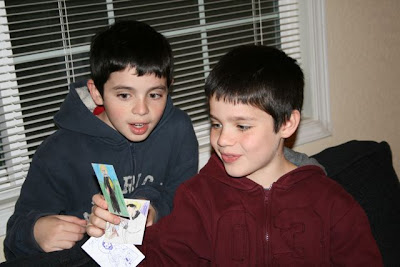 My children were very excited to receive a couple cards from their friends, including one of my Godsons. Captain was also very excited to see a picture that was sent to me by the mother of a boy who received one of his cards, and recognized him from this blog! It was very sweet, and it made me laugh hearing his reaction, saying "Mom, you are NOT going to believe this!" SO cute!! I could picture my boys doing the same thing!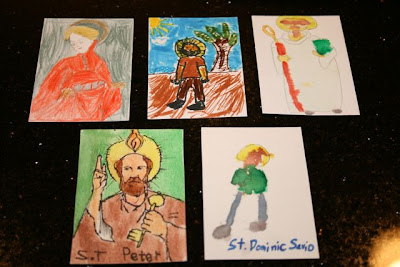 for Captain (age 10)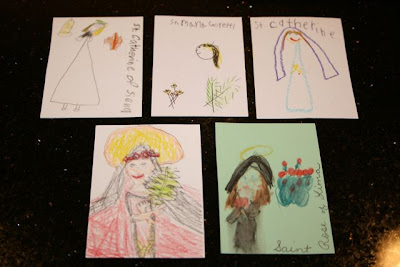 for Twinkle Toes (age 7)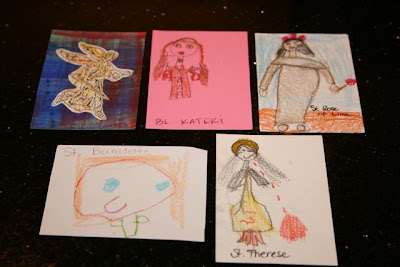 for Chiquita (age 5)
My children have loved adding the cards they receive to their Holy Card Collection Albums. Thank you so much, Kimberlee and family, for hosting these fun swaps for all of us!